Viewing posts categorised under: Maps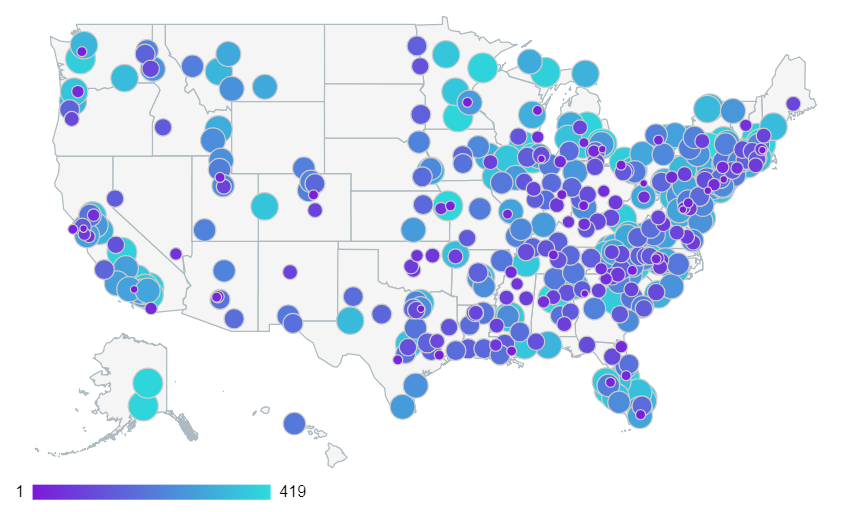 10
Dec
The World Series, Super Bowl, and Stanley Cup are among the pinnacles of sports. These championship events give way to heightened emotion, excitement, and, ultimately, victory or defeat. The larger cities across the country normally have a healthy amount of sports teams and fans. Others, not so much. Which cities are the best for sports? Wallet Hub put together 2018's best cities for sports.
Adam McCann explains the methodology in picking the best cities. In a nutshell, he writes, "each sports category was assigned a weight corresponding with the total percentage of adults in the U.S. who claim to follow that particular sport, according to The Global Sports Media Consumption Report".
The sports we are going to highlight are football, basketball, baseball, hockey, and soccer.
Mapping the Best Cities for Sports
Wallet Hub ran the data to create a visualization of what their findings look like on a map. As you can see, circles—some larger than others—dot the landscape. The larger circles indicate best sports cities that overall rank lower on the list. The smaller circles, like Boston, Chicago, and Los Angeles, indicate cities that are the best of the best when it comes to sports cities.
At a quick glance, it looks like the best cities listed are more or less in tune with the general population size. For example, circles are found up and down the east coast stretching all the way to the Midwest. After that, there are cities few and far between until arriving on the west coast. On the east coast, California has the most of these best cities for sports.
The Best Cities for Football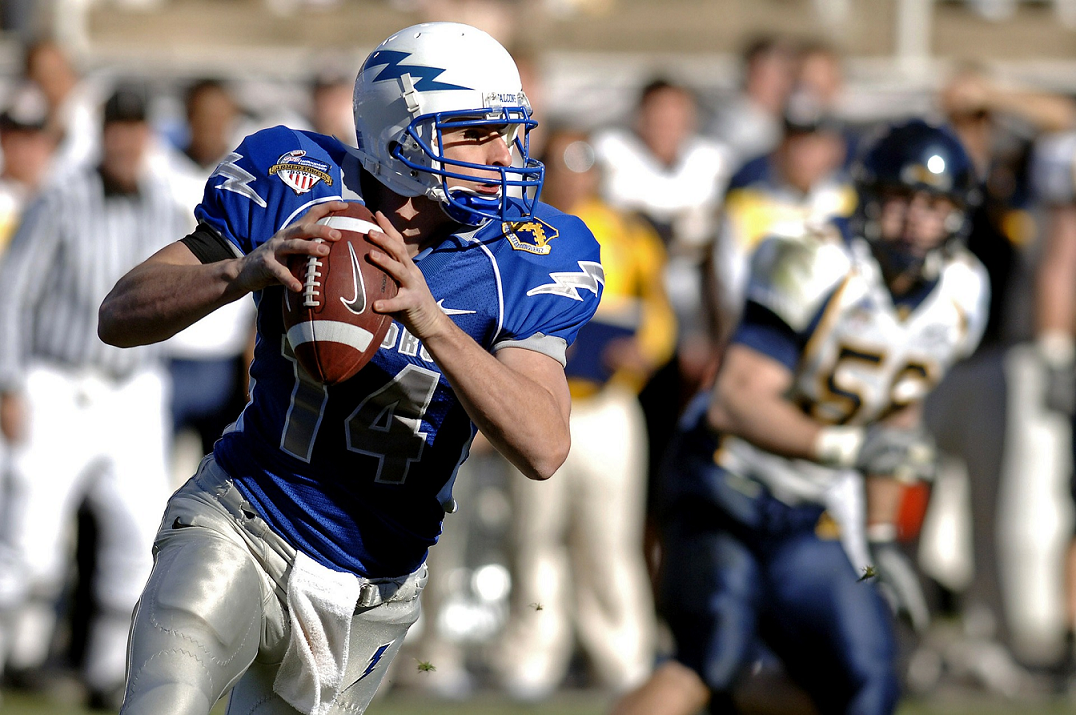 The Philadelphia Eagles won 2018's Super Bowl and the city ranks 8th on the list of best cities for football. Green Bay (Packers) has the top spot. The New England Patriots are an honorary mention because they competed in the Super Bowl five times in the last ten years. Out of five games, they won twice.
Here are the top 30 best cities for football:
Green Bay, WI
Pittsburgh, PA
Dallas, TX
Boston, MA
New York, NY
Los Angeles, CA
Glendale, AZ
Philadelphia, PA
Oakland, CA
Cincinnati, OH
Atlanta, GA
Seattle, WA
New Orleans, LA
Washington, DC
Indianapolis, IN
Miami, FL
Kansas City, MO
Minneapolis, MN
Charlotte, NC
Nashville, TN
Buffalo, NY
Cleveland, OH
Baltimore, MD
San Francisco, CA
Detroit, MI
Tampa, FL
Chicago, IL
Denver, CO
Houston, TX
Jacksonville, FL
The Best Cities for Basketball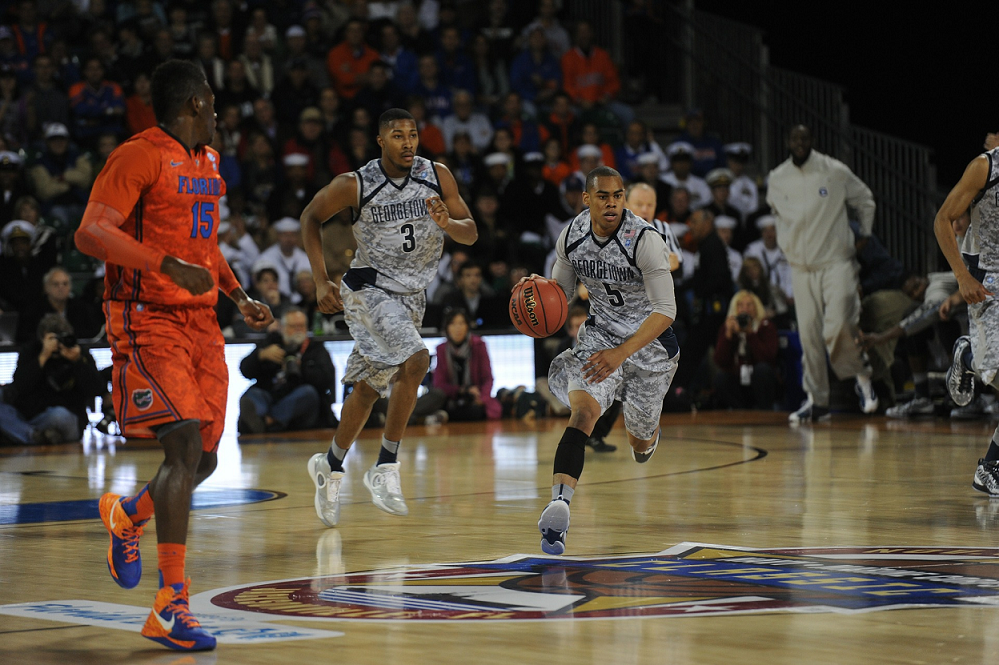 The Golden State Warrior (San Francisco, CA) won 2018's NBA Finals; however, the city only ranks 108 in the best cities for basketball. The Warriors also won in 2015 and 2017. Perhaps these wins will result in San Francisco moving up in the ranks!
Here are the top 30 best cities for basketball:
Los Angeles, CA
Boston, MA
Oakland, CA
San Antonio, TX
Salt Lake City, UT
Miami, FL
Oklahoma City, OK
Chicago, IL
Cleveland, OH
Philadelphia, PA
New York, NY
Washington, DC
Dallas, TX
Houston, TX
Atlanta, GA
Indianapolis, IN
Orlando, FL
Portland, OR
New Orleans, LA
Sacramento, CA
Milwaukee, WI
Detroit, MI
Chapel Hill, NC
Lawrence, KS
Memphis, TN
Minneapolis, MN
Durham, NC
Charlotte, NC
Denver, CO
Lexington, KY
The Best Cities for Baseball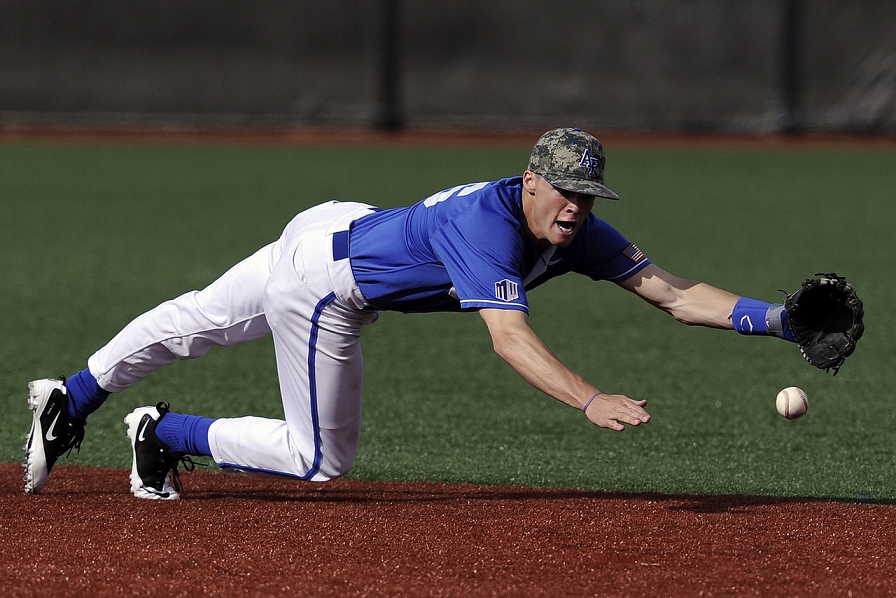 The Boston Red Sox won 2018's World Series and ranks at number 8 in the best cities for baseball. The Red Sox have competed in the championship game twice in the past 10 years. They won both times.
Here are the top 30 best cities for baseball:
New York, NY
Los Angeles, CA
St. Louis, MO
Atlanta, GA
Chicago, IL
San Francisco, CA
Cincinnati, OH
Boston, MA
Pittsburgh, PA
Arlington, TX
Oakland, CA
Minneapolis, MN
Detroit, MI
St. Petersburg, FL
Baltimore, MD
Milwaukee, WI
Cleveland, OH
Philadelphia, PA
San Diego, CA
Kansas City, MO
Phoenix, AZ
Houston, TX
Denver, CO
Seattle, WA
Washington, DC
Miami, FL
Buies Creek, NC
Spokane, WA
Annapolis, MD
Durham, NC
The Best Cities for Hockey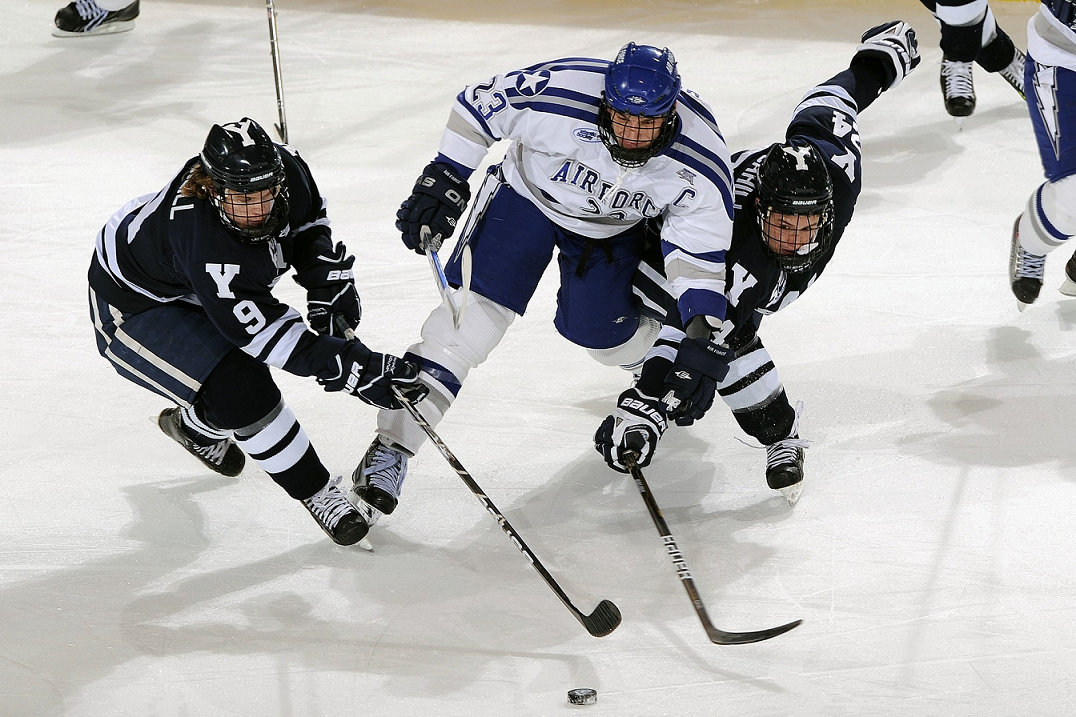 The Washington Capitals won 2018's Standley Cup and the city ranks at number 10 in the best cities for hockey. The Chicago Blackhawks are notable because they won the championship game three times in the last ten years.
Here are the top 30 best cities for hockey:
Boston, MA
Detroit, MI
Pittsburgh, PA
New York, NY
Chicago, IL
Newark, NJ
St. Louis, MO
Buffalo, NY
Anaheim, CA
Washington, DC
Philadelphia, PA
San Jose, CA
St. Paul, MN
Denver, CO
Sunrise, FL
Tampa, FL
Los Angeles, CA
Las Vegas, NV
Dallas, TX
Glendale, AZ
Nashville, TN
Raleigh, NC
Columbus, OH
Ann Arbor, MI
Durham, NH
Grand Forks, ND
Lewiston, NY
Hamilton, NY
Hanover, NH
Orono, ME
The Best Cities for Soccer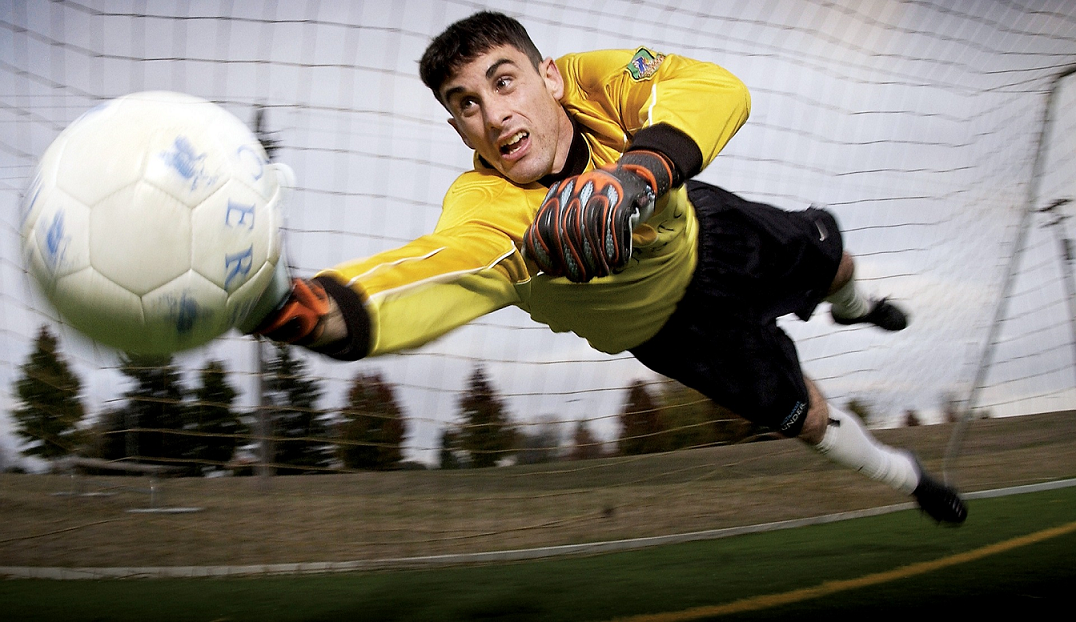 Toronto FC is 2018's MLS Cup winner. While a North America Soccer team, Toronto is not applicable to the best cities map because it only covers the United States. The top spot for soccer is held by Los Angeles whose team, LA Galaxy, has won the MLS Cup three times in the last ten years.
Here are the top 30 best cities for soccer:
Los Angeles, CA
Orlando, FL
Seattle, WA
Portland, OR
New York, NY
Salt Lake City, UT
Washington, DC
Kansas City, MO
Atlanta, GA
Chicago, IL
Houston, TX
Columbus, OH
Cary, NC
Minneapolis, MN
Boston, MA
Dallas, TX
San Jose, CA
Denver, CO
Philadelphia, PA
Piscataway, NJ
Cincinnati, OH
Louisville, KY
Sacramento, CA
Charleston, SC
Miami, FL
Richmond, VA
St. Louis, MO
Bethlehem, PA
San Antonio, TX
Tulsa, OK
Dallas, Seattle, Las Vegas, Kansas City, and Chicago
If you'be been following our blog, you know that these cities are great places to live for various reasons. Where do they stand as the best cities for sports? Check them out below.
Dallas—Football: 3; Basketball: 13; Baseball: 177; Hockey: 19; Soccer: 16
Seattle—Football: 12; Basketball: 83; Baseball: 24; Hockey: 450; Soccer: 3
Las Vegas—Football: 197; Basketball: 198; Baseball: 89; Hockey: 18; Soccer: 43
Kansas City—Football: 450; Basketball: 450; Baseball: 450; Hockey: 450; Soccer: 45
Chicago—Football: 27; Basketball: 8; Baseball: 5; Hockey: 5; Soccer: 10
Featured photo is a screenshot of Wallet Hub sports map by RPS Relocation
All sports photos by CC0 Creative Commons on Pixabay
Map of  best sports cities is embedded from WalletHub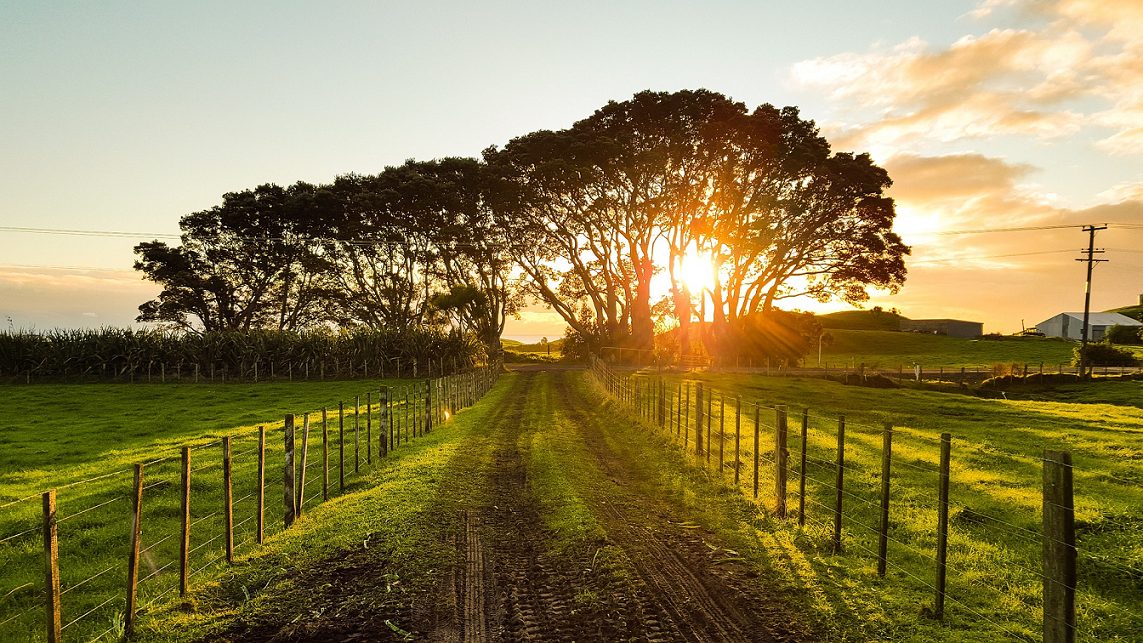 03
Dec
The United States has one of largest land masses of any country in the world. Our country has vast mountains, plains, deserts. Puerto Rico—a territory of the United States—is home to the only tropical rain forest in North America. What is all of this land used for? Bloomberg pulled data from a number of sources to determine to answer this question.
Sure, a percentage of land is allotted for residential or business use. With the amount of traffic in some areas, it can seem as if our country is overpopulated; however, as Bloomberg learned from the data, that's not the case.
Six Land Types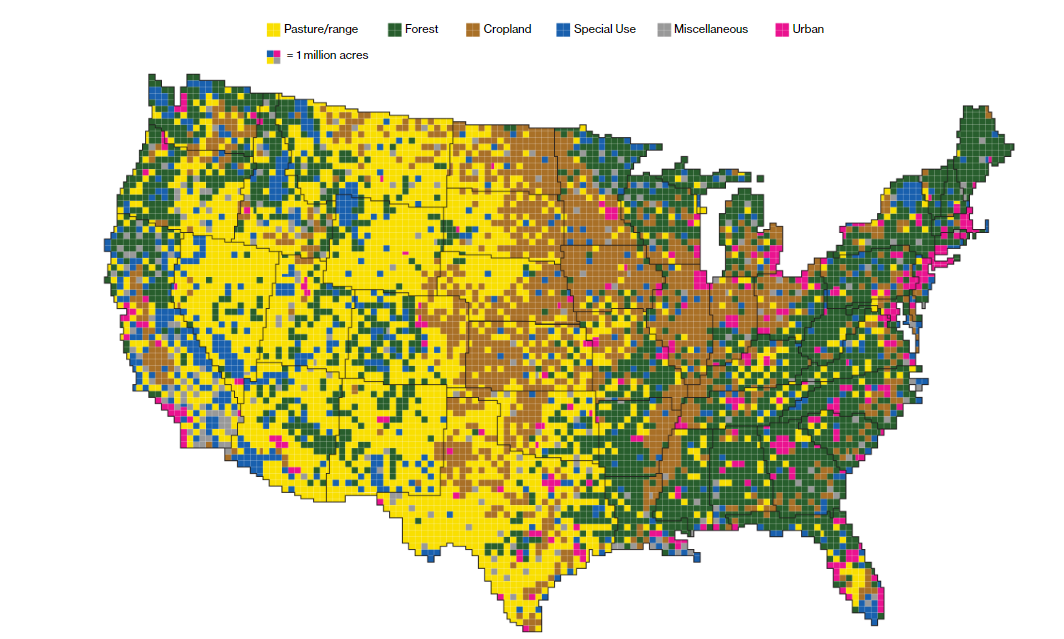 Bloomberg authors Dave Merrill and Lauren Leatherby write, "Using surveys, satellite images and categorizations from various government agencies, the U.S. Department of Agriculture divides the U.S. into six major types of land. The data can't be pinpointed to a city block—each square on the map represents 250,000 acres of land. But piecing the data together state-by-state can give a general sense of how U.S. land is used".
These six land types are:
Pasture/range
Forest
Cropland
Special Use
Miscellaneous
Urban
The map clearly shows urban areas are a minority compared to the rest, just by looking at the colored squares. Miscellaneous and special use areas have fewer squares than forest, cropland, or pasture and range zones. Bloomberg was able to collect the acreage for each land type.
Acreages of the Land Types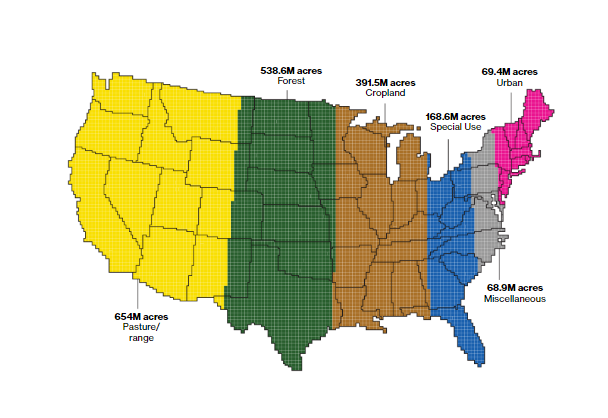 Imagine if you were able to view each land type together on the map. That's what you get in the photo above. Here, it's proven that urban areas are indeed the smallest and pasture and ranges are the largest. How many acreages does each land type contain? Here's the breakdown:
Urban: 69.4M acres
Miscellaneous: 68.9M acres
Special Use: 168.6M acres
Cropland: 391.5M acres
Forest: 538.6M acres
Pasture/range: 654M acres
"Four in five Americans live, work and play" in urban areas, write Merrill and Leatherby. Given this fact, most Americans would be able to fit in a relatively small area of the country, in theory. Urban areas are growing quickly, however. Merrill and Leatherby continue, "The U.S. is becoming more urban—at an average rate of about 1 million additional acres a year. That's the equivalent of adding new urban area the size of Los Angeles, Houston and Phoenix combined. U.S. urban areas have more than quadrupled since 1945".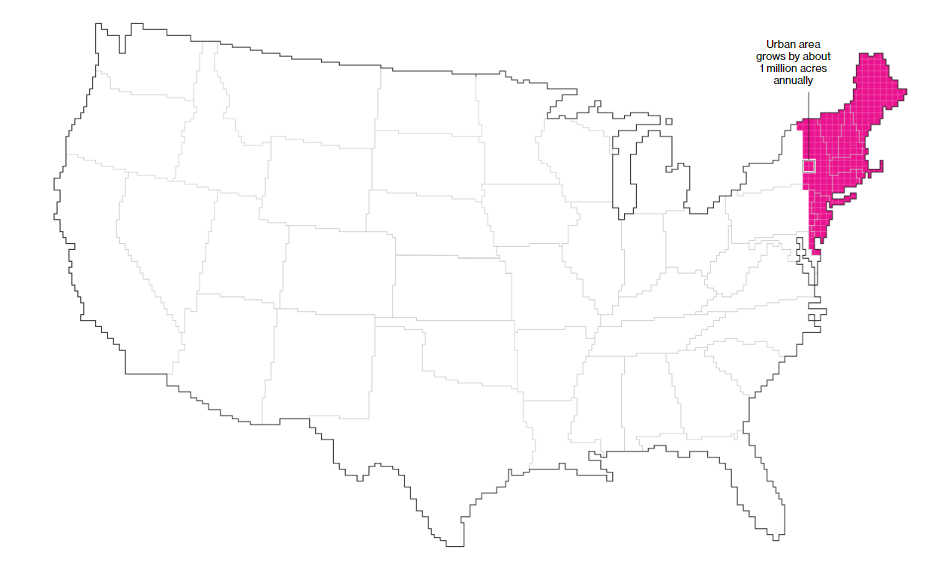 Food Production and Land
Around one-fifth of the land in our country is agricultural land and most of it is located in the Midwest. However, only a small percentage of agricultural land is currently used to feed Americans. Some of the land is used for ethanol production or livestock feed. Other land is used to cultivate crops with the goal of exporting them to other countries. Here's a breakdown of what our cropland is used for:
Livestock feed: 127.4M acres
Food we eat: 77.3M acres
Other grain & feed exports: 62.8M acres
Idle/fallow: 52M acres
Ethanol, biodiesel: 38.1M acres
Wheat exports: 21.5M acres
Cotton/non-food: 13.6M acres
Here's a photo of this data visualized: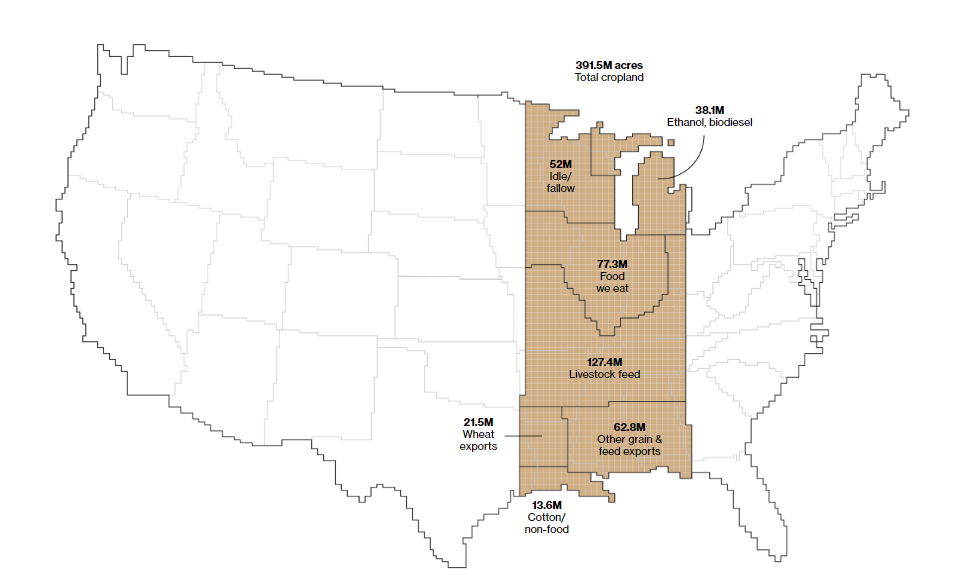 Let's zoom in on the food we eat. In the photo below, you can see wheat, non-citrus fruits, vegetables, rice, sugarcane, and a few other types of foods. Wheat, soybeans, peanuts, and oilseeds appear to be about half of what we eat. Barley, maple syrup, potatoes, and citrus are among the least of what we consume.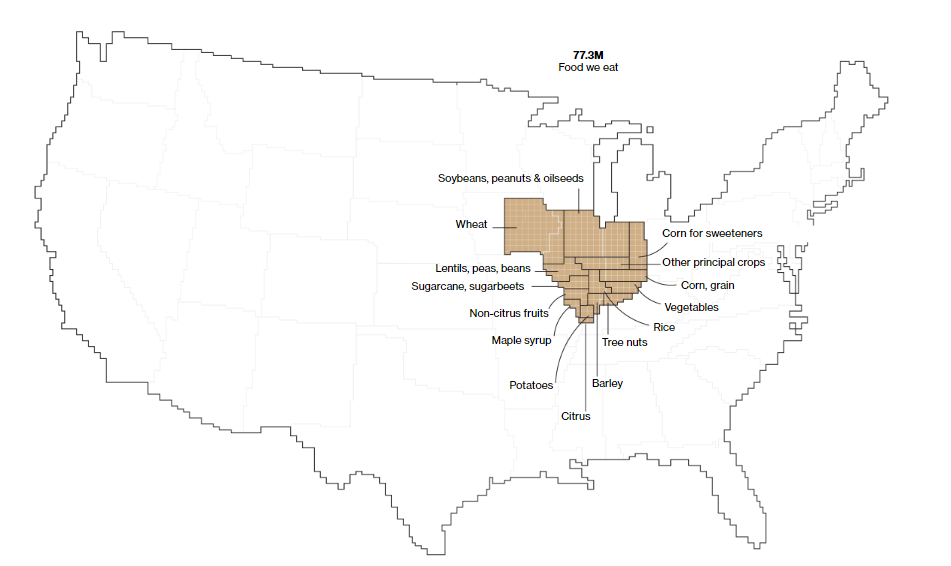 Featured photo by CC0 Creative Commens on Pixabay
Bloomberg data map photos are screenshots by RPS Relocation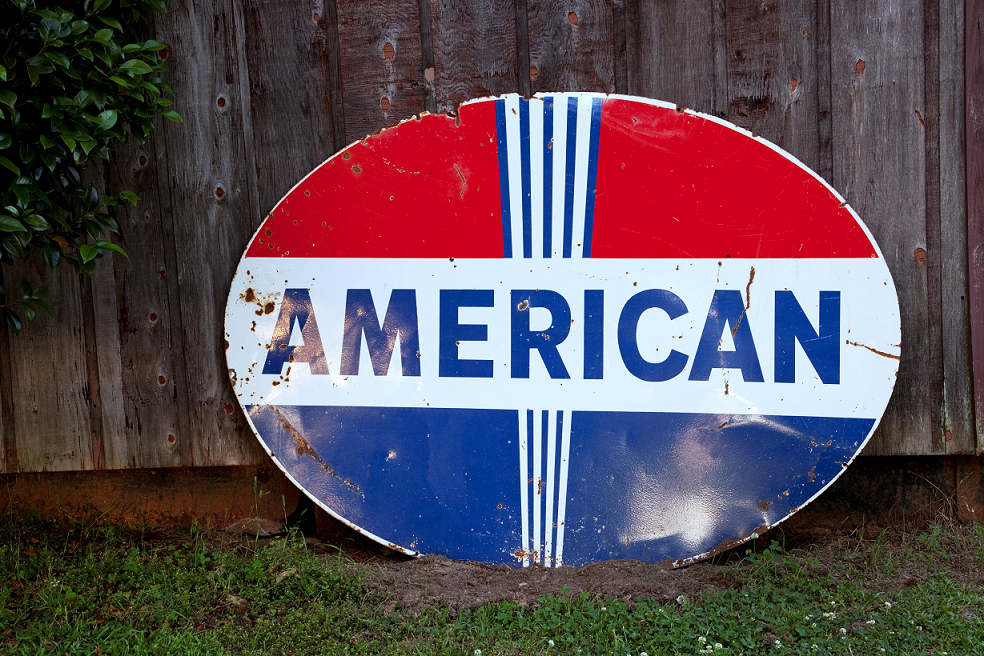 26
Nov
Energy helps makes the world turn. Maybe that why every state in our country produces it; however, not all energy is equal when it comes to being green and environmentally friendly. Reddit user Dr_Engineerd shared a map of the United States. Specifically, the map details the percentage of electricity produced by non-fossil fuel sources. The data comes from U.S. Energy Information Administration. Let's take a closer look at the map!
The Non-fossil Fuel Energy Map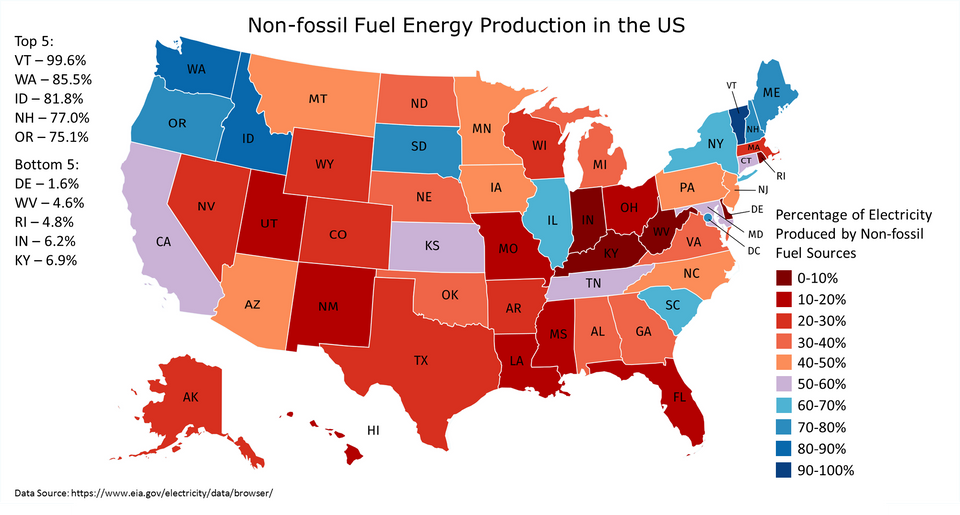 Each state on the map is depicted by a certain color. The redder states are those which have a low percentage of non-fossil fuel energy production. The bluer states, on the other hand, of those which have a higher percentage of non-fossil fuel energy production.
Most of the states in the Midwest, with the exception of Illinois and South Dakota, lean towards the red end of the color spectrum. This means the electricity of those states is produced by a higher amount of fossil fuel energy. The northern states on both coasts trend bluer. The electricity there is produced by more non-fossil fuel energy.
Highest and Lowest States by Percentage
A cursory glance at the map will give you an idea where each state stands. After all, the color of the state indicates the type of fuel sources it uses (fossil fuels versus non-fossil fuels). To get a better idea of fuel sources, it's best to get the actual percentage of electricity produced by non-fossil fuel sources. Below are the states which have the most, and least, percentages of electricity produced by non-fossil fuel sources.
Top 5 non-fossil fuel states:
Vermont (99.6%)
Washington (85.55%)
Idaho (81.8%)
New Hampshire (77%)
Oregon (75.1%)
Bottom 5 non-fossil fuel states:
Delaware (1.6%)
West Virginia (4.6%)
Rhode Island (4.8%)
Indiana (6.2%)
Kentucky (6.9%)
Comments and Thoughts
Reddit user Dr_Engineerd explains the types of non-fossil fuel energy sources. Solar, wind, biomass, geothermal, and hydroelectric are common types of green energy. Nuclear energy also falls into this category in part because it's emission-free.

Dr_Engineerd also shared what the map would look like without including nuclear. See it below.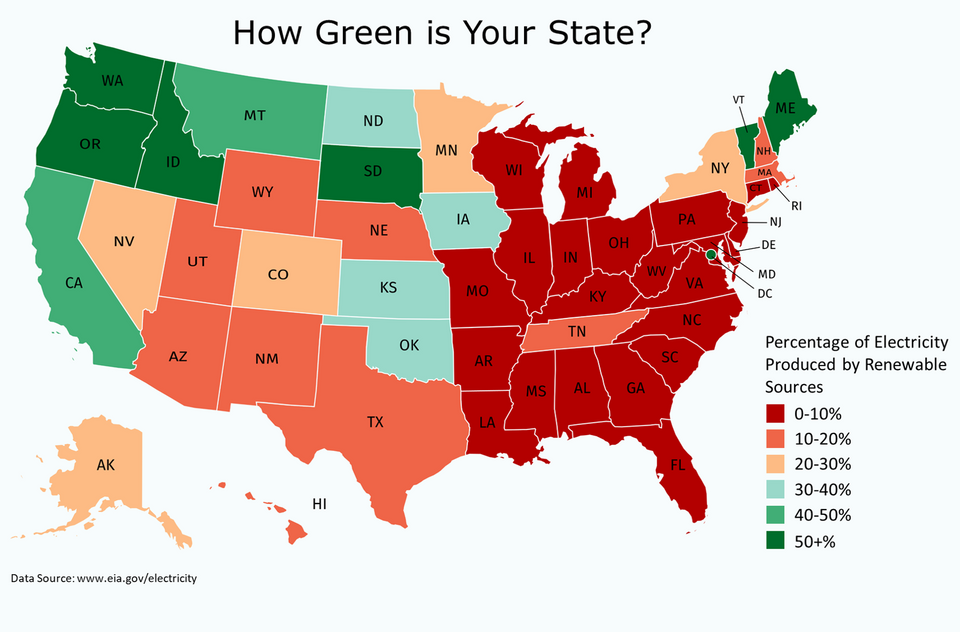 Another Reddit user, jswynn5, has an interesting take on the energy product of Texas. Jswynn5 writes, "Side note, I used to live in Texas, they are the largest wind energy producers in the US. Unfortunately it doesn't come close to how much fossil fuel energy they produce. Just interesting facts".

Featured photo by Pixabay on Pexels
Non-fossil fuel energy map and Reddit comments are screenshots by RPS Relocation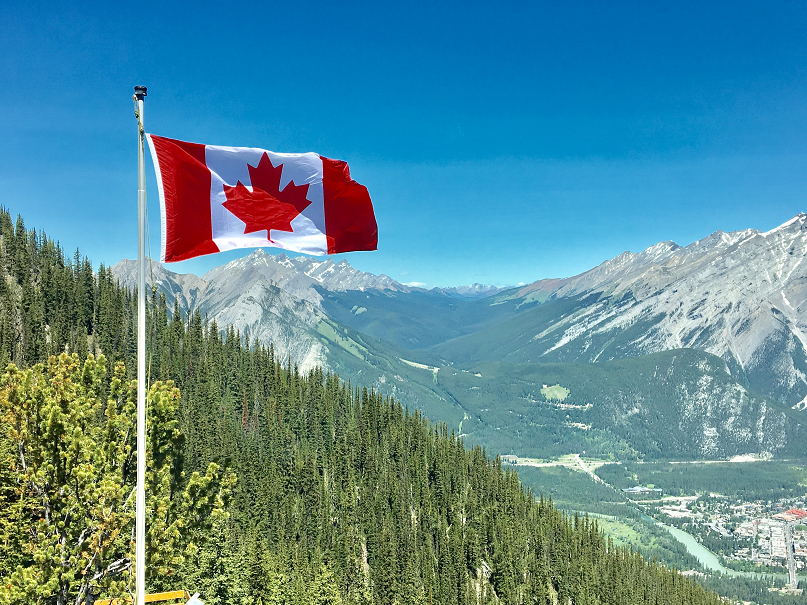 19
Nov
How green is Canada's energy? When it comes to energy, let's just say it depends on the province. Like the individual states in the United States, the provinces in Canada are diverse next to each other. Reddit user PaulsEggo posted an image visualizing how green each province is.
The Province Map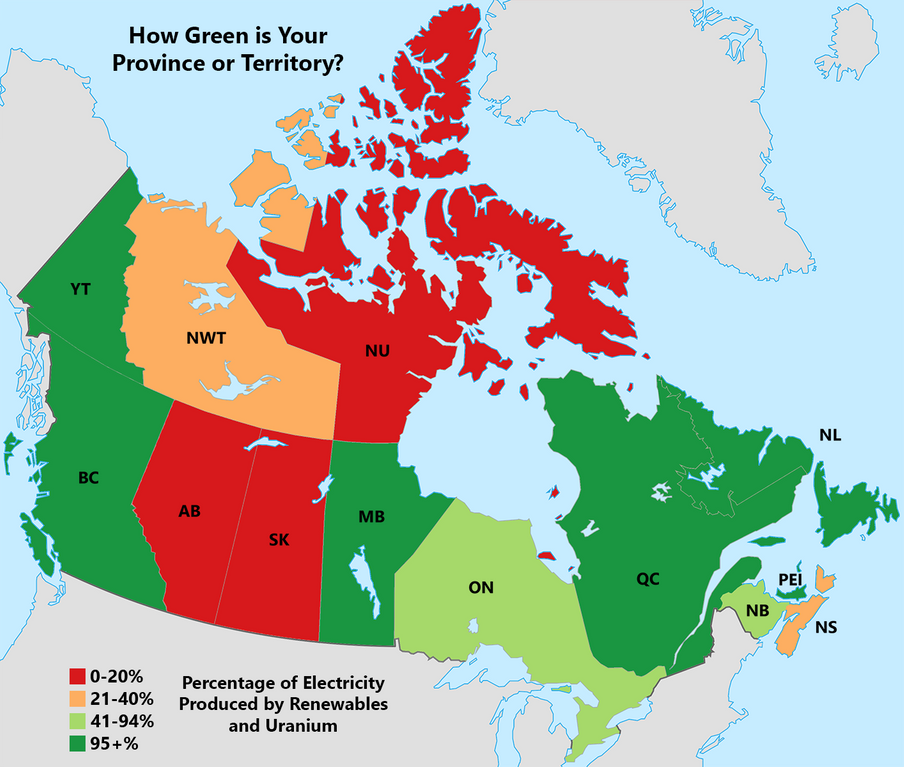 The provinces vary in color from red to light orange to light green to green. The red provinces are those which have a low percentage of electricity produced by renewables and uranium. The green, on the other side of the spectrum, are provinces which have a high percentage of electricity produced by renewables and uranium. Here are exact percentages for each color:
Red: 0-20%
Light Orange: 21-40%
Light Green: 41-94%
Green: 95+%
Territorial Statistics Chart
Reddit user PaulsEggo created the map visualization; in addition, he created the following provincial and territorial statistics chart.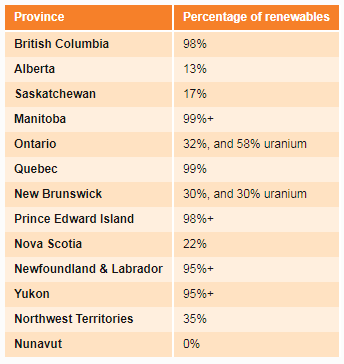 It's important to note that uranium and nuclear energy are considered clean energy. The chart is based on the data PaulsEggo collected from the National Energy Board (NEB). NEB writes, "Canada is rich in energy supply. From the hydroelectric reservoirs of British Columbia, Manitoba, Ontario, and Quebec to the hydrocarbon resources of western Canada and offshore East Coast. From the uranium deposits in northern Saskatchewan to the abundant wind and solar potential across the country. This wealth of resources ranks Canada as the fifth largest natural gas producer, sixth largest crude oil producer, second largest hydro producer and sixth for share of renewable electricity generation."
Alberta, Saskatchewan, and Geography
Alberta and Saskatchewan are among the provinces colored in red in the map. One Reddit user, Tamer_, commented "They're still burning 87% of the coal and 72% of the natural gas used for power in Canada".

Another Reddit user, kylethsmith, commented how geography plays a role in having clean energy. They write, "The map is purely a result of geography. The vast majority of the green energy reflected in this map is hydro power, which is abundant in places like BC and Quebec. Ontario has some great hydro electric assets, too, along with the population density to make building a large nuclear plant viable. Saskatchewan is flat. There aren't a lot of waterfalls on the prairies to use for hydroelectricity. It is also sparsely populated, making the investment of tens of billions of dollars in a nuclear plant uneconomical".

Featured photo by Daniel Joseph Petty on Pexels
Canada visualization map, statistics chart, and Reddit comments are screenshots by RPS Relocation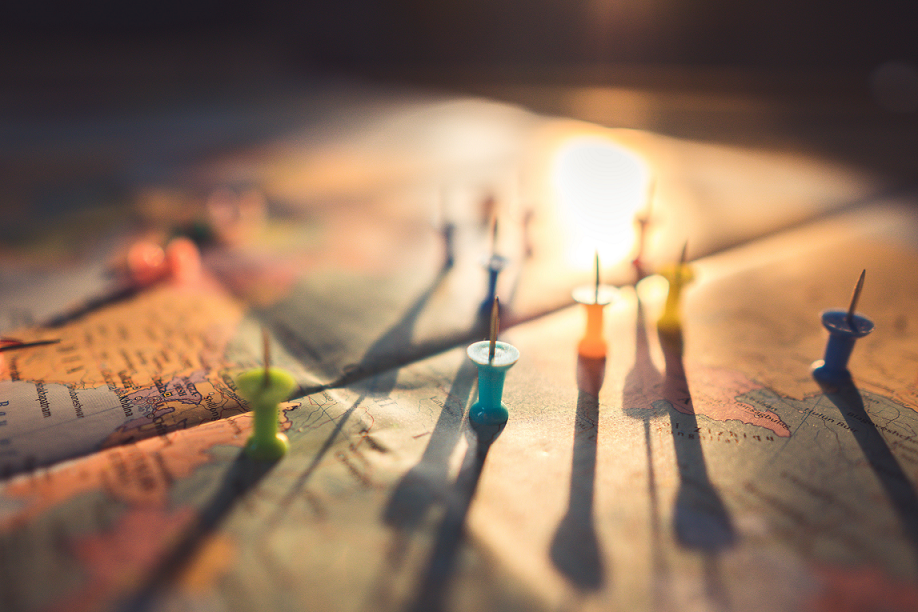 12
Nov
Knowledge is power! And in our Information Age, data is the new form of knowledge. This data is being used to make humanity better. Technological advances are moving at the speed of Moore's Law which sees computer power doubling every two years.
Data can be used to improve the lives of people at the federal, state, and local levels. One of the ways to determine where data will encourage positive action is to actually see the data. This can be accomplished by creating a data visualization on a map.
For Dallas, Texas, this such data visualization has become a reality. A substantial number of data sets have been collected with the goal of making the city better. This visualization is called TheMap. D Magazine gives us some background of how the map came to be.
Improving Dallas with a Map
Robert Mundinger, a longtime resident of Dallas, noticed problems in the areas he lived in. Matt Goodman of D Magazine wanted to learn more about TheMap from Mundinger.
Matt writes, TheMap is "an open-source, interactive web portal that allows users to access an array of data sets that can help people better understand all sorts of things about Dallas. The data sets can be used to generate maps. It's all exportable. "A kid's educational outcome is dependent on education and crime and health and access to food, access to internet, libraries," Mundinger says. "All these variables affect each other so much that there needs to be one place where people can look at them together and analyze them."
What Mundinger wants to achieve in simple: Highlight at-risk areas of the city. In addition, and while he was at it, Mundinger went ahead and included more data set that might be of use.
There are neighborhoods in Dallas which have a high concentration of poverty. This is included in the map visualization. There are intersections that have more fatal pedstrian crashes than others. This is also included in TheMap. There's even data about where there are working females over the age of 16. The information contained within TheMap is comprehensive!
Let's take a closer look at the data sets available for viewing.
Data Sets in TheMap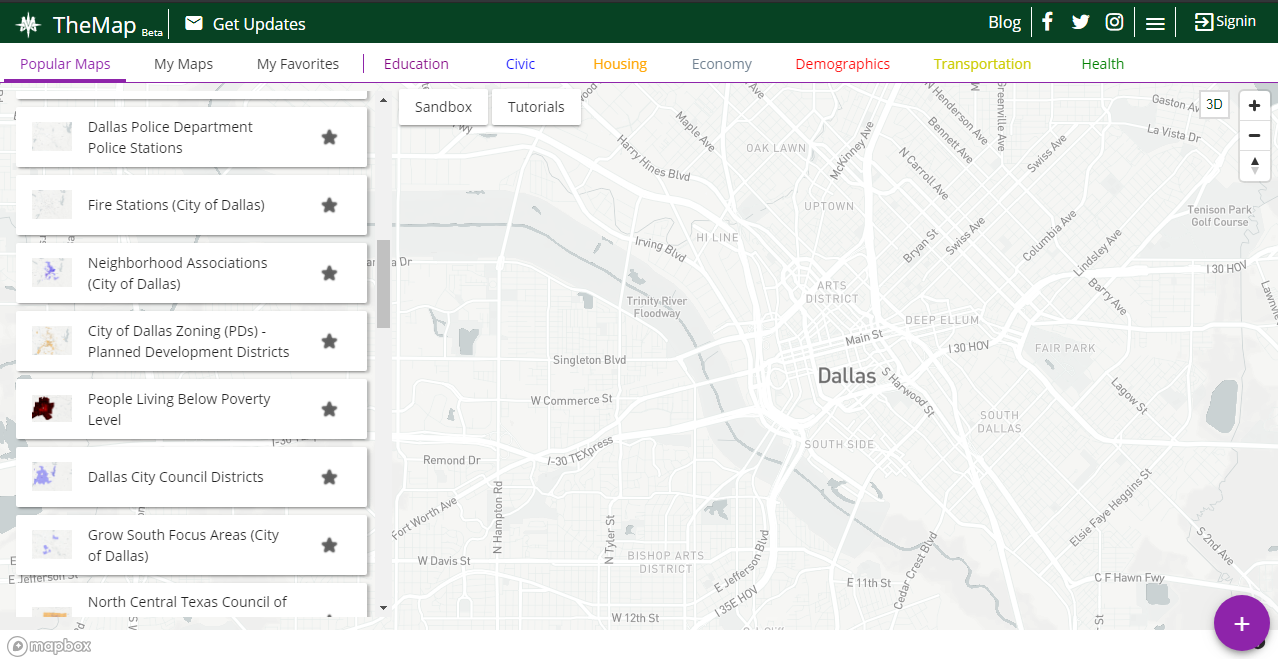 Police stations, fire stations, neighborhood associations, poverty areas—these are some of the data sets that are included in TheMap. Take a look at the column on the left to see them all. TheMap defaults to Popular Maps whe you visit the website.
You can otherwise click on Education, Civic, Housing, or other major types of data sets. Check out the row near the top to see more.
Once you click a data set, the information will be uploaded to the map. Let's say you click on police departments. Pinpoints of every police department in Dallas will show up on the map. You can click them individually to get the name, address, and more information about the particular police department.
Bus Stops in Dallas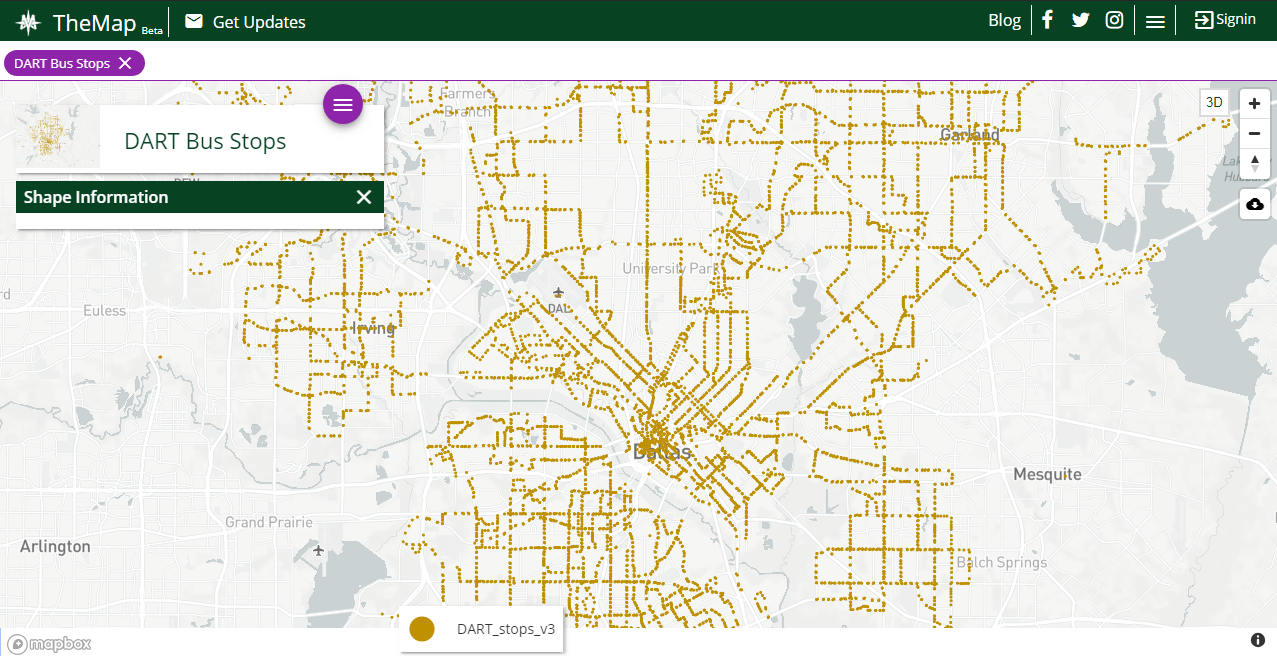 One of my favorite visualizations in TheMap is seeing where DART bus stops are. DART—which stands for Dallas Area Rapid Transit—seemingly has bus stops all over the city. A quick glance shows what can be estimated to over 100 bus stops.
This data set is surely important to Mundinger. After all, he's concerned with increasing the access of public services to all residents of Dallas, including those below the poverty line. With TheMap, Dallas city officials can combine areas of poverty with bus stop locations. If there's an area which is lacking of public transportation, DART could add a new bus stop there.
Combining Datasets in TheMap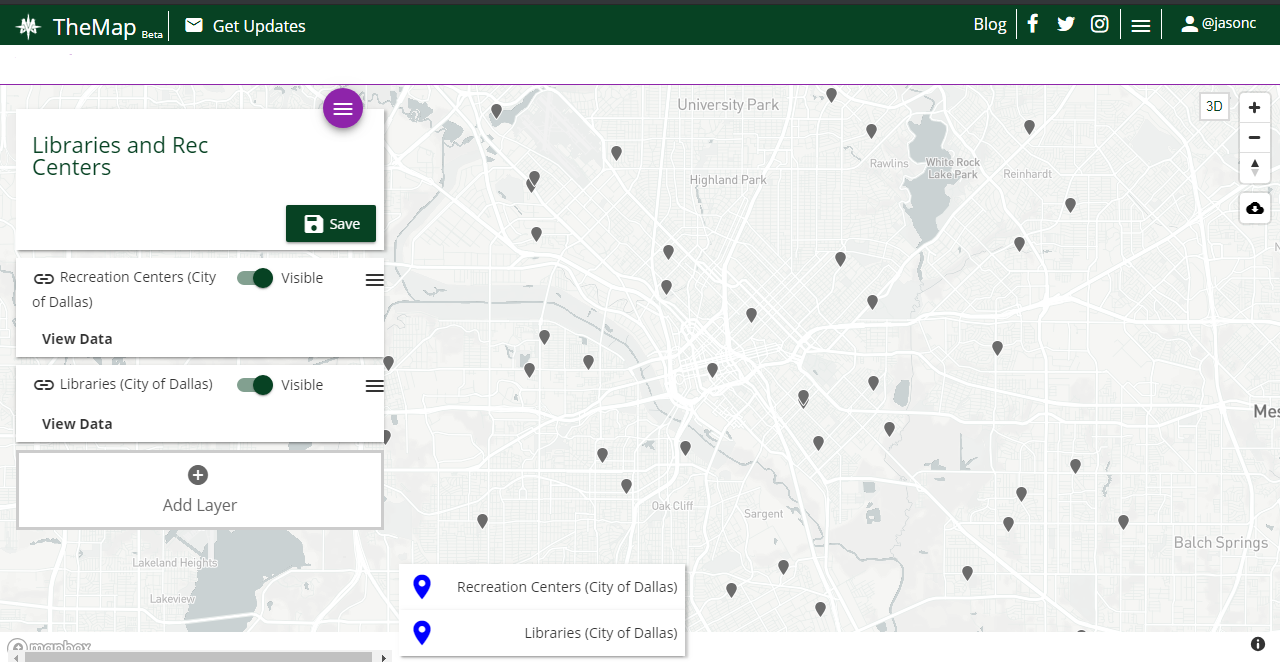 One of the most powerful and helpful features of TheMap is the ability to combine and layer multiple datasets. To do this, you'll need to create an account which only takes a minute.
Let's say I want to see the locations of libraries and recreation centers. People considering a move to Dallas may enjoy both of these placs and want to live near them. See the screenshot of TheMap to see how it looks when you combine data sets.
Notice that recreation centers and libraries are shown on the left side. In the screenshot, they're both toggled as being "Visible" in TheMap. You can toggle either of them on or off to show their exact locations. Or, you can click on each pin to gain further information.
Final Thoughts on TheMap
Robert Mundinger has done a great, free public service to the city of Dallas. City officials should be using TheMap before they make decisions that will affect the residents of the city. For example, a new police station can be built near an area of high crime.
Dallas isn't the only city that can benefit from using TheMap. Mundinger, or people inspired by him, can take this idea and apply it to virtually any city. It would all be in the name of improving the lives of residents over an extended period of time.
Featured photo by Aksonsat Uanthoeng on Pexels
TheMap photos are screenshots by RPS Relocation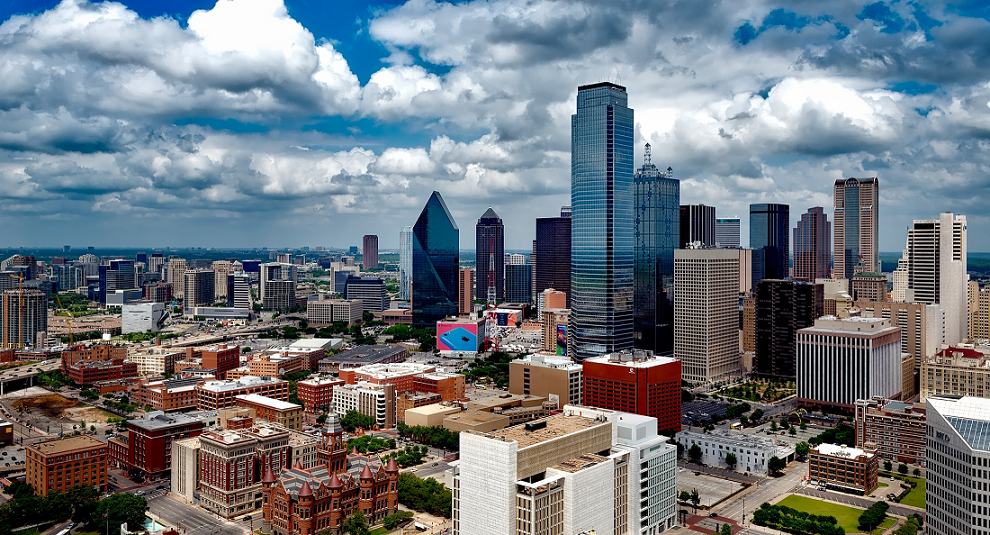 15
Oct
The size of Texas is massive and the entire southeastern part rests on the Gulf of Mexico. Cities like Corpus Christi, Galveston, and Houston have felt the wrath of hurricanes. Given the central location of Dallas, one might assume flooding isn't a major issue; however, it has been at times. To combat this, Dallas Reports detailed how the city is working on a number of flood prevention projects.
Projects in the Works
The projects are made possible from the passage of Dallas's 2017 bond package. Specifically, these projects are covered under Proposition D. Jesus Jimenez of Dallas News writes "the city of Dallas has 84 projects in the works to improve flood protection, storm drainage, and erosion control."
It's important to remember that flood protection is only one aspect of minimizing potential damage to structures. Storm drainage and erosion control are equally important. For example, as an area takes on a large amount of water, there needs to be a mechanism in place for that water to be routed somewhere. Erosion control mitigates the instances of land, coastal, and construction disappearance.
Jesus Jimenez continues, "Sarah Standifer, assistant director of stormwater operations for the city of Dallas, said that while the last bond package sought to address citywide improvements, Proposition D of this bond package focuses on more neighborhood-specific improvements." This tells me, without delving into the results of the last bond package, that citywide improvements were through to be sufficient. That's why Dallas is now moving on to neighborhood-specific improvements. But which neighborhoods will be chosen? Let's take a look at that next.
Dallas' Flood Prevention Map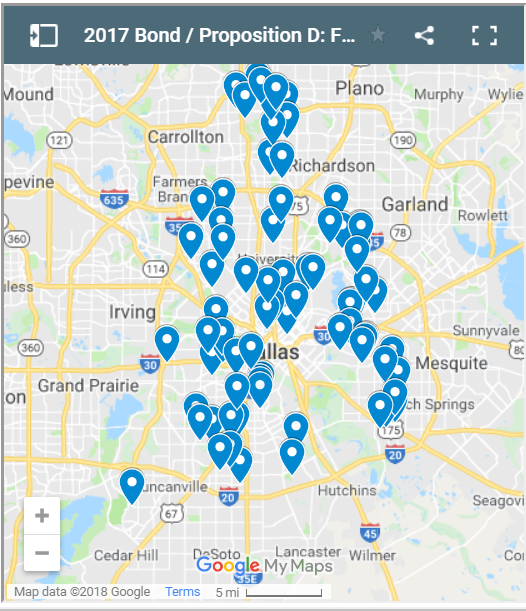 Google Maps has created a snapshot of areas where flood prevention projects are taking place. This map allows residents of Dallas access to track the progress of the ongoing projects.
Click on one of the blue pins to get a description of the work being done. For example, I clicked on Turnpike Distribution IV IH30-Commerce. The description says "Design and construction of connection of the improved channel in the Turnpike Distribution Center". For another example, I clicked Teakwood Elmridge Drainage Relief. The description says "Design and construction – Replace existing system at the Teakwood and Elmridge area with a 100-year system."
How Project Locations are Chosen
Do neighborhoods in and around Dallas get an equal amount of flood prevention aid? That's not how it's outlined in Proposition D. Jesus Jimenez writes "The process to identify projects funded through Proposition D included analyzing calls to 311, flood studies, community calls and emails, system inspection, and drainage master plans."
This is the most logical way to determine which neighborhoods should get flood prevention aid. After all, places that have no history of flooding or aren't vulnerable shouldn't get chosen over places that have a history of flooding. Departments of the city keep records of areas that have been impacted by flooding. They use these records to determine which neighborhoods will be getting the flood prevention aid.
The decision rested with more than only what areas have flooded in the past. Jesus Jimenez continues, "Projects then went through a two-step evaluation involving technical criteria with a focus on public safety, and balancing criteria with a focus on supporting economic development and enhancing quality the of life."
Economic development areas are just as important to keep safe as it is to keep neighborhoods safe. If business areas are wiped out, people may not be able to afford their homes; therefore, there has to be a balance between sending aid to neighborhoods and business areas.
Featured image by Pixabay on Pexels
Dallas city bonds projects map is a screenshot by RPS Relocation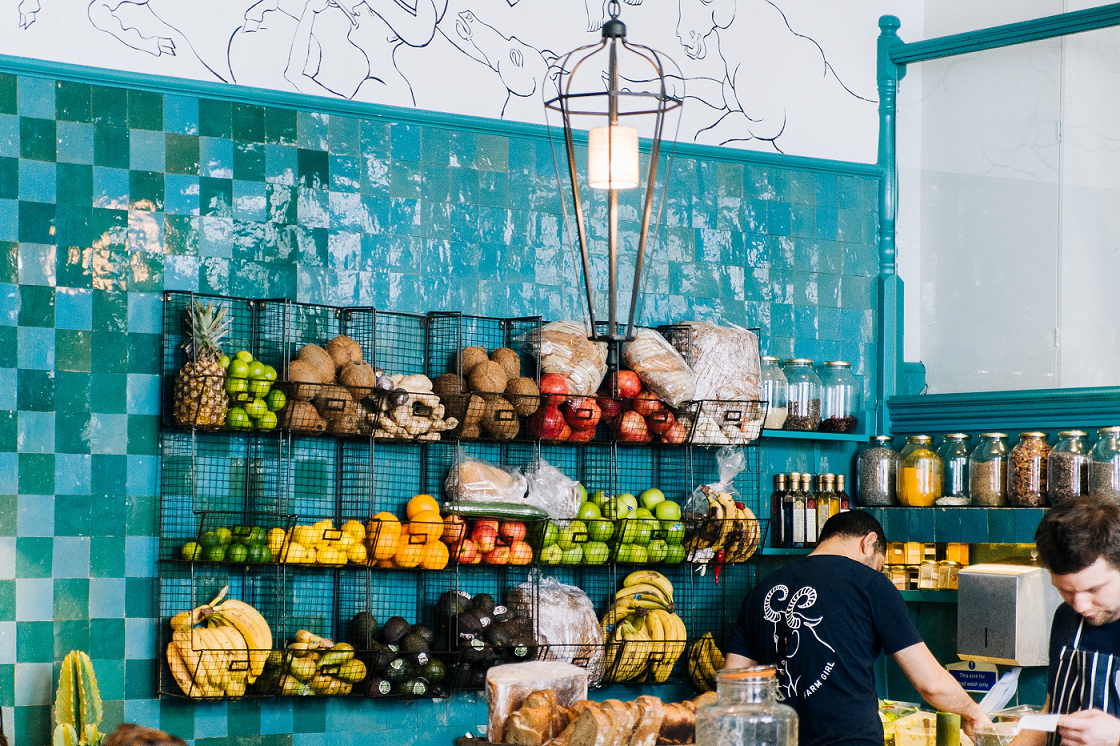 07
Sep
What does a nation do if it has too much food? The phrase "too much food" is a bit of a misnomer. After all, too much food is actually a good thing. World hunger is alive and well. In addition, people go hungry right here in the United States due to reasons associated with poverty. This shouldn't happen because there is an excess of food on a daily basis.
Think about restaurants that don't sell all of their food by the end of the day. Where does that food go? Often times, it's simply thrown out with the garbage. Other times, it's donated. The Environmental Protection Agency has mapped out where opportunities exist to save excess food.
About the Food Opportunities Map
"The U.S. EPA Excess Food Opportunities Map supports nationwide diversion of excess food from landfills. The interactive map identifies and displays facility-specific information about potential generators and recipients of excess food in the industrial, commercial and institutional sectors and also provides estimates of excess food by generator type."
Food banks, correctional facilities, educational institutions, composting facilities—these are some of the establishments you'll find by exploring the interactive map. A quick glance of it shows a "heat map" of where these establishments are. There are ample establishments up and down the West Coast. On the other side of the country, Florida seems to have a good amount. Elsewhere, the Upper Midwest and stretching to the Upper East Coast show numerous establishments.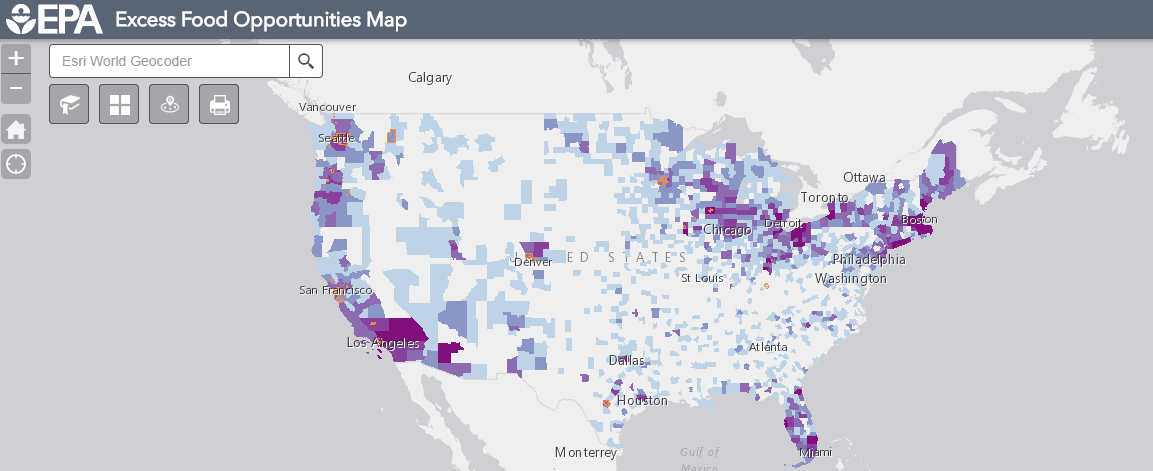 Food Opportunities in Dallas
According to the EPA's map, there are currently nine excess food opportunities in Dallas. The photo below shows the institutions are sorted by anaerobic digestion facilities, composting facilities, and food banks. Dallas has 4 anaerobic digestion facilities, 3 composting facilities, and 2 food banks. You'll see a similar list any time you click another area on the map.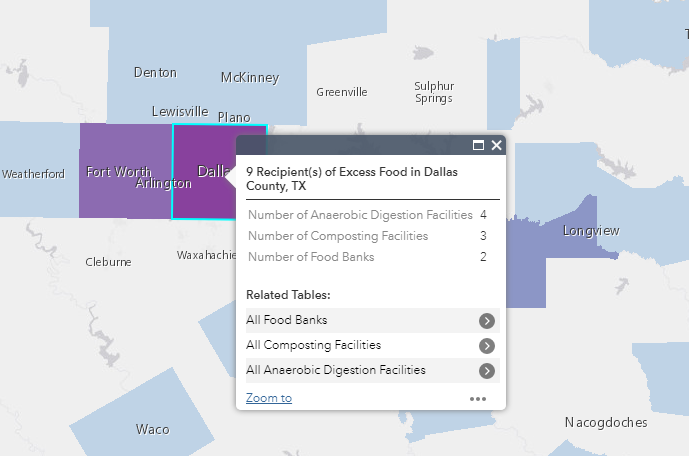 Clicking through the facility type will show you the actual facility or food bank. For example, the North Texas Food Bank is one of them. It shows the address and phone number of each facility. The amount of food received per year is even listed. The North Texas Food Bank received 26,453.44 tons of food. That can feed a lot of people!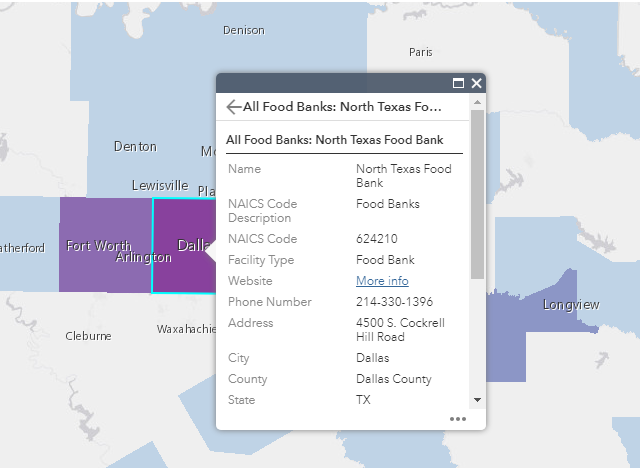 Goals of the Food Opportunities Map
The EPA created the map in part to let establishments know where to find these facilities. The EPA wants less food to be wasted and more excess food to be donated. They say that the "map will help you learn about potential sources of excess food in your region and potential non-landfill recipients, such as composting and anaerobic digestion facilities."
The EPA also wants to highlight the "potential infrastructure gaps for managing excess food". Managing excess food requires logistics to get the food to a facility where it can be donated. At a larger level, the EPA perhaps wants to highlight where a facility isn't. If there is an area with a high amount of excess food, there should be a facility such as a food bank. That way, we can put more excess food to better use.
Featured photo by Daria Shevtsova on Pexels
EPA food opportunities map photos are screenshots by RPS Relocation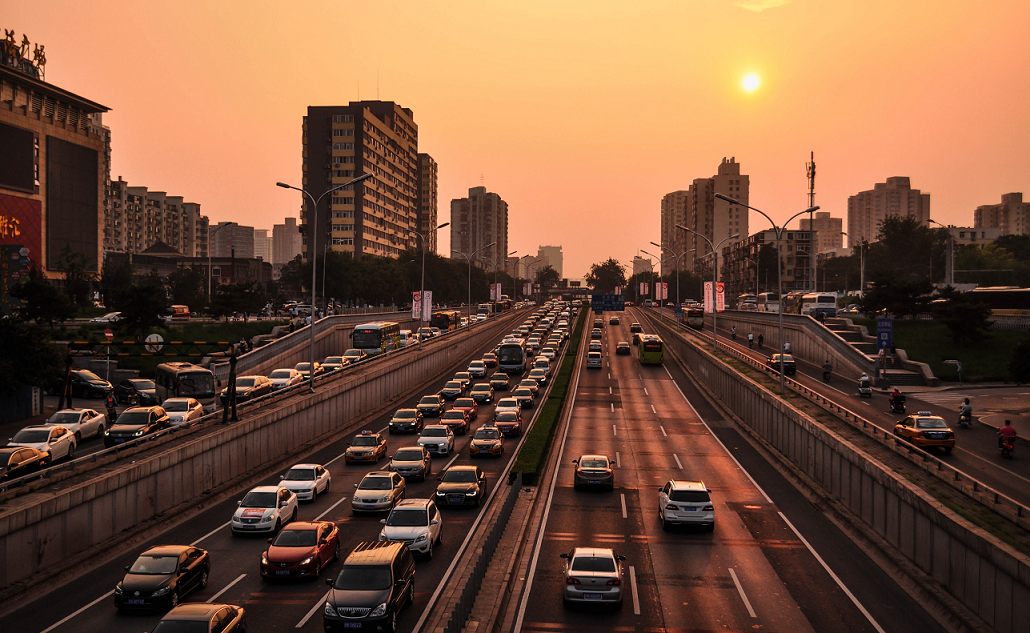 31
Aug
How much time do you spend driving? If you live in or near a major city, the answer is probably "a lot". EducatedDriver.org has put together a data visualization map which details the average round trip commute time that may affect you.
Alex Lauderdale, the author of the article, writes "We did the math for nearly 1,000 US cities. The average American loses 408 days of their life commuting, and in many areas, the toll is even higher." Let's dig a little deeper and look at some individual cities listed.
Here's How Much Time You'll Waste Commuting in Your Lifetime (by City)
The Cities We Serve
Here at RPS Relocation, we focus on offering a great relocation experience in Dallas, Seattle, Las Vegas, and Boulder; so we'll use them as examples. What is the average commute time like in each of these cities? We've sorted them from worst to best, starting with Seattle which is the worst on this map.
Seattle, WA — Seattle has one of the worst average round trip commute times in the country. If you look closely at the visualization, the city is marked by a red circle which stands for the longest commutes. Indeed, a commuter in Seattle will spend 463 days of their life on the road. The average round trip commute time is 59.2 minutes.
Dallas, TX — Dallas is orange on the map, which is one step better. A commuter in the city will lose 436 days of their life by driving in or around it. The average round trip commute time in Dallas is 55.8 minutes. Dallas must have just missed being in the red due to its close proximity to the commuting times Seattle drivers have to deal with.
Las Vegas, NV — Las Vegas, like Dallas, is also in the "orange zone". A commuter in Sin City will spend 381 days of their life on the road. The average round trip commute time in Las Vegas is 48.8 minutes.
Boulder, CO — Out of the four cities, drivers in Boulder have it the best. The city is right in the middle when it comes to average commute times. The area is marked by a yellow circle. A driver in Boulder will lose 350 days of their life to commuting. That's just under one year! The average round trip commute time in Boulder, CO is 44.8 minutes.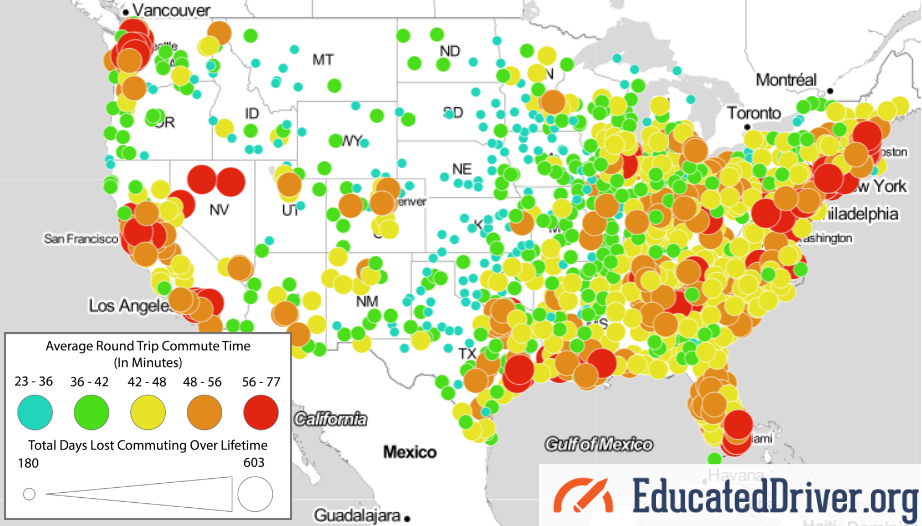 Other Major or Growing Cities
Major cities in red on the visualization map seem to be the largest in the country. Many of the ones in yellow seem to be growing or up-and-coming cities. Austin, Charlotte, and Denver come to mind. For the remainder, take a glance at where these cities stand with regards to the average round trip commute time. The number after each city is the round trip time in minutes.
Red Circle
New York 71.8
Washington D.C. 68.8
Chicago 64.4
San Francisco 64.2
Boston 64
Philadelphia 63
Miami 61.2
Los Angeles 60.8
Houston 59
Orange Circle
San Jose 54.6
Denver 54.6
Nashville 54
Detroit 53.4
Austin 52.8
Jacksonville 52.6
Charlotte 52.6
Portland 52.4
Phoenix 52
San Antonio 51.4
San Diego 50.6
Yellow Circle
Kansas City 45.8
Oklahoma City 44.8
Featured photo by Pixabay on Pexels
EducatedDriver.org data visualization map photo is a screenshot by RPS Relocation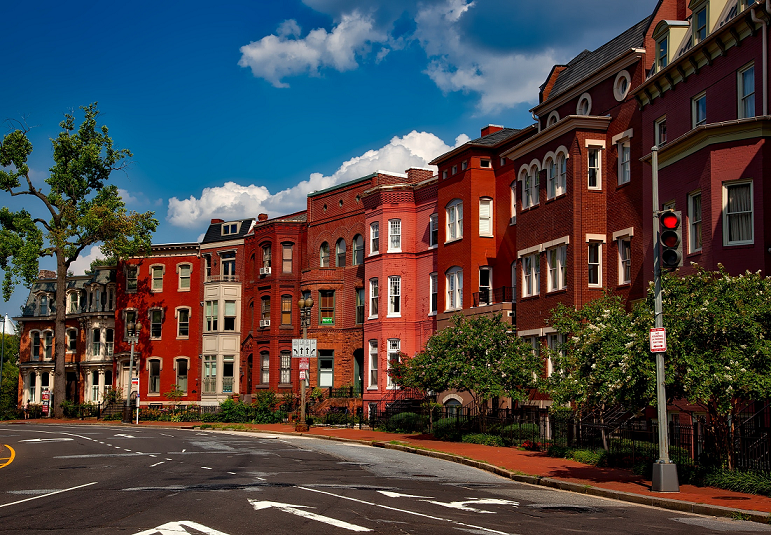 10
Aug
How does a neighborhood get its name? Often times, the political establishment will christen it. Other times, the residents of the area will name it. More recently, new names for neighborhoods have popped up on Google Maps. The New York Times recently dug a little deeper to find out why.
The East Cut
Imagine this: you live in the same neighborhood your whole life. Let's say it's called Old Town. Then, an acquaintance tells you to meet them down the street at an establishment in the "East Cut" neighborhood. You'll have to ask for clarification because surely there's no such place. The acquaintance pulls up Google Maps on their smartphone and proves it to you.
It may seem like the Twilight Zone to some; however, that's exactly what happened earlier this spring. The New York Times writes "For decades, the district south of downtown and alongside San Francisco Bay here was known as either Rincon Hill, South Beach or South of Market. This spring, it was suddenly rebranded on Google Maps to a name few had heard: the East Cut."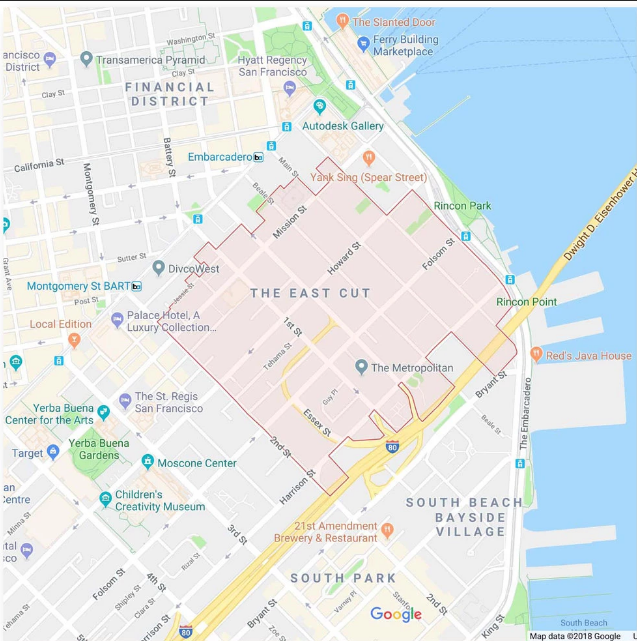 Typos and Mistakes
One would assume a platform like Google Maps would have precise spelling; however, that isn't the case if the name submitted was misspelled in the first place. Arthur Mullen, a former city planner in Detroit, created a map as a side project back in 2002. His map, which was eventually posted online by locals, contained typos.
Timothy Boscarino, another city planner in Detroit, advised that Google Maps has incorporated Arthur Mullen's map. "Google almost identically copied that map's neighborhoods and boundaries, he said — down to its typos. One result was that Google transposed the k and h for the district known as Fiskhorn, making it Fishkorn."
Here's the problem with typos and mistakes: they spread from Google Maps to other online platforms. With regards to the East Cut, the "peculiar moniker immediately spread digitally, from hotel sites to dating apps to Uber, which all use Google's map data. The name soon spilled over into the physical world, too. Real-estate listings beckoned prospective tenants to the East Cut. And news organizations referred to the vicinity by that term."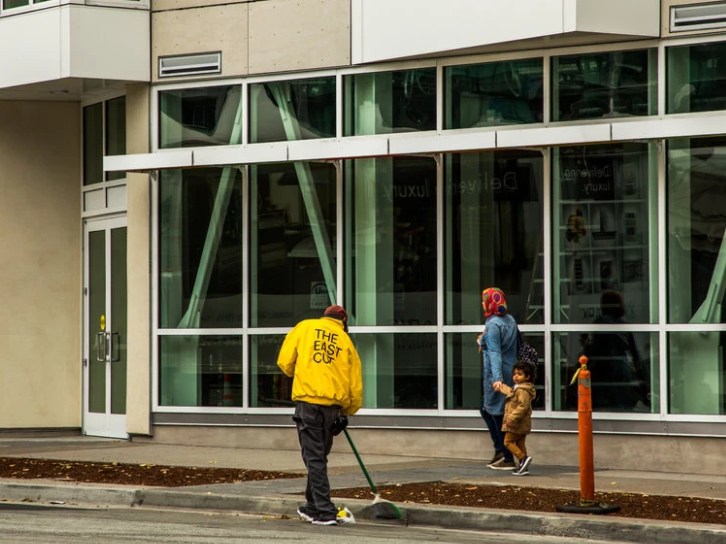 How the Naming is Established
Google isn't always clear with how they name or rename neighborhoods; however, we can presume that they do so with information already found online. This seemed to be the case after Arthur Mullen's map appeared online.
The New York Times writes "The company declined to detail how some place names came about, though some appear to have resulted from mistakes by researchers, rebrandings by real estate agents — or just outright fiction." The story of Jeffrey Schneider all but confirms this.
Jeffrey Schneider, an architect based in Los Angeles, owned a rental apartment. He wanted a new tenant so he ran some ads to make the available unit known. He decided, partly as a joke, to name his neighborhood "Silver Lake Heights". In reality, the area he lived in was called only Silver Lake. Google Maps got a hold of the name " Silver Lake Heights" and it began appearing on the platform.
Featured photo by Pixabay on Pexels
The East Cut map and photo are screenshots by RPS Relocation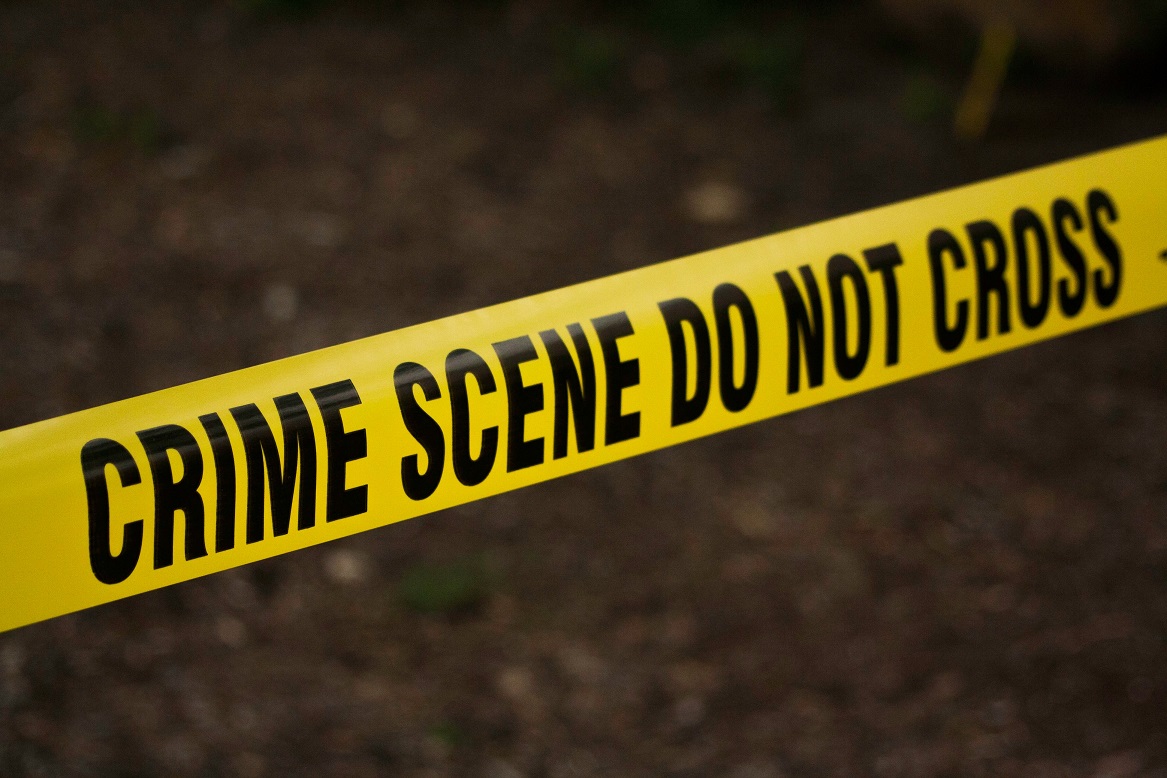 05
Jul
Not all killers get caught. In a chilling reminder that some haneous crimes go unpunished The Washington Post recently conducted an in-depth study about areas where murders go unsolved. Their findings were surprising. They "mapped more than 52,000 homicides in major American cities over the past decade and found that across the country, there are areas where murder is common but arrests are rare". Why? Let's take a look at a few cities from the study.
Indianapolis
There are some cities around the country that have a higher number of unsolved murders. Indianapolis — a place with a high murder count and a low arrest count — is one of these cities. In Indianapolis, "only 64 of the 155 criminal homicides last year resulted in an arrest".
What's more interesting, and which you can see from the photo below, is that Indianapolis has scattered areas of low arrests versus high arrests. Arrests for murder in the city aren't contained to one or even a few general areas. They happen all throughout the city.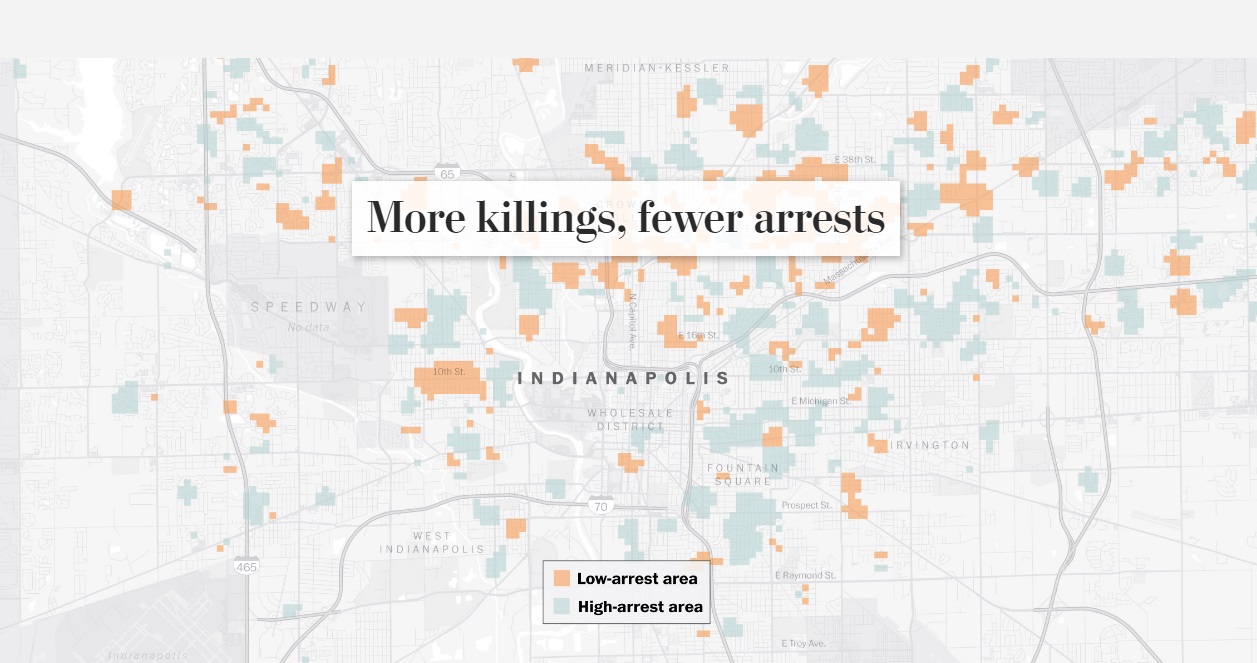 Los Angeles
Other cities around the country have seen a decrease in the number of killings. "In sprawling Los Angeles, police are proud of their homicide statistics over the past decade. The number of killings has dropped annually, and more than half of the 2,200 homicides since 2010 have led to an arrest, which is slightly better than average for cities surveyed."
According to L.A. Police Captain Billy Hayes, "there are so many gangs in the city". Gangs are normally associated with drugs, murder, and a host of other serious crimes. Therefore, having the police target gangs would likely lead to a decrease in the crime rate.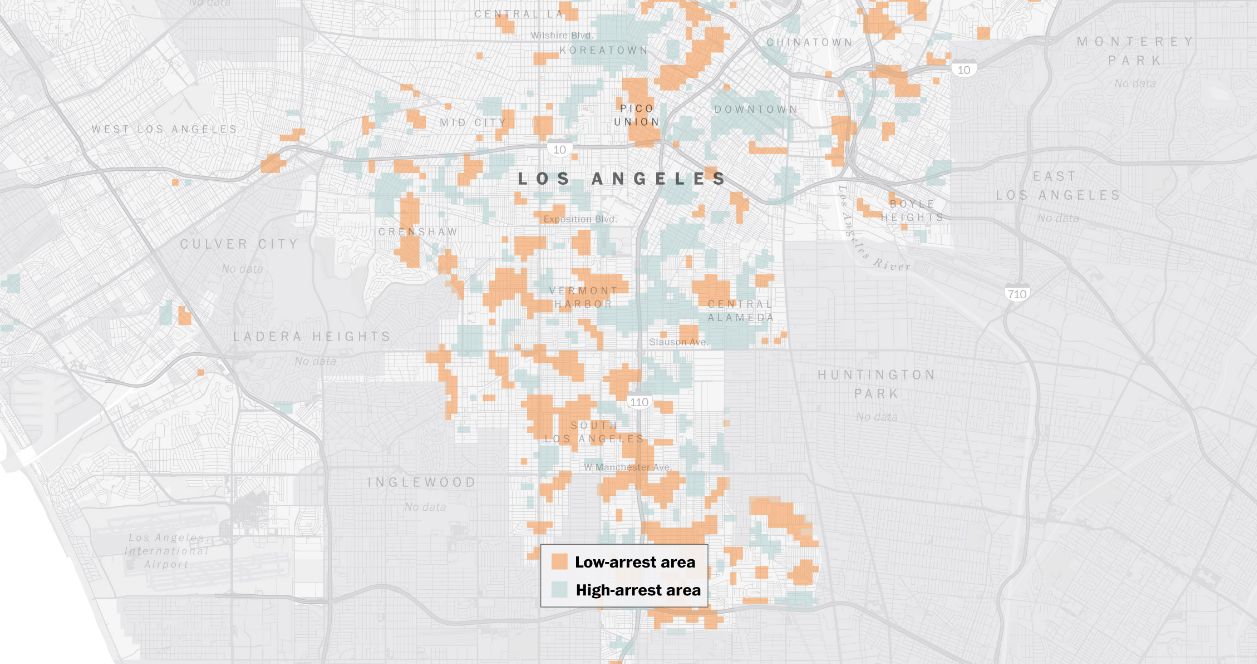 Omaha
Omaha, Nebraska. For many people, farmland and good old-fashioned American living is the first thing that comes to mind. We don't associate the Heartland of America with gang murders. Even more shocking is what a former Omaha police chief said about crime in and around the city. Thomas Warren said "in many cases, these are not innocent victims. Unfortunately, you're not going to get a lot of cooperation if the victims themselves were involved in gang activity or drug distribution."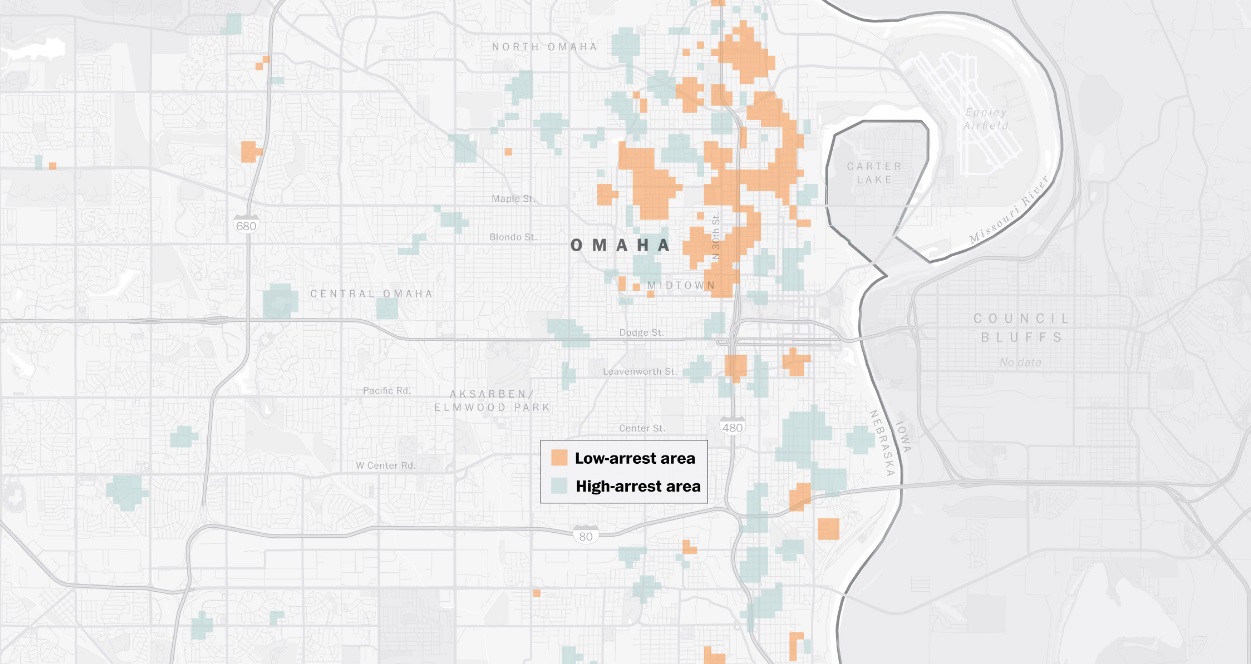 Challenges and Solutions
Police face numerous challenges when pursuing an arrest of a suspected murder. One challenge is that they need to have a lead. If the police don't have a good relationship with the community, it will be difficult for them to gain information from their local public.
"Police blame the failure to solve homicides in these places on insufficient resources and poor relationships with residents, especially in areas that grapple with drug and gang activity where potential witnesses fear retaliation." This makes perfect sense since many murders are gang-related. Very few people want to talk with the police out of fear they'll be targeted by the gang. Detectives, however, say that community engagement is the key to solving and preventing murders and other criminal acts.
Featured Photo by Kat Wilcox on Pexels