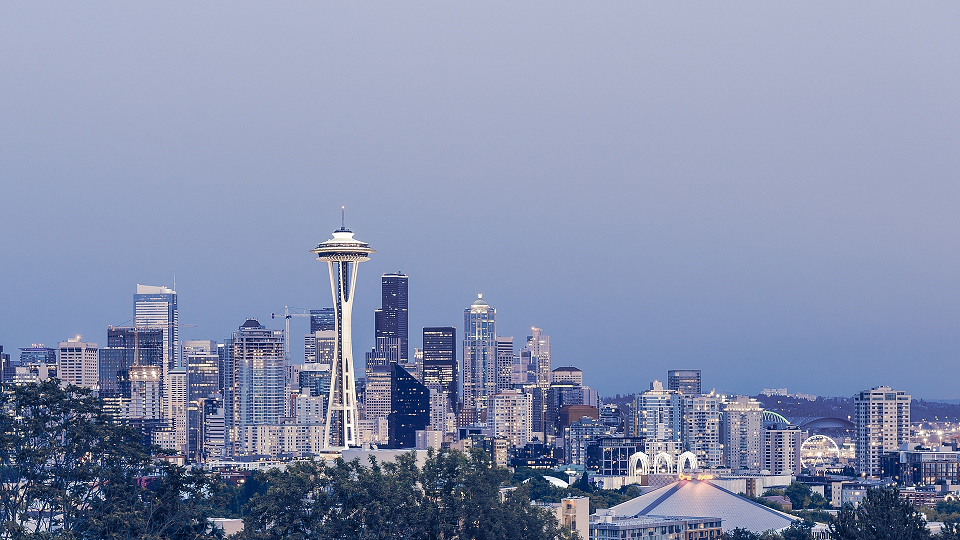 08
Jul
The great thing about starting a business is that the barriers to entry are low. It's part of the American dream. And although the barriers are low, the business owner will need to spend countless hours on building the company. That being said, certain cities across America seem to be better than others when it comes to startups. And, according to Crowdspring, Seattle is among the best cities in the countries to start a business in. Read on to find out why.
Seattle and Startups
To get started, let's take a took at the full list of great startup cities, in no particular order:
Seattle, WA
Austin, TX
Boulder, CO
Miami, FL
Los Angeles, CA
San Francisco, CA
Provo, UT
Las Vegas, NV
Denver, CO
Chicago, IL
So, what makes Seattle better then New York City, or Tampa, or San Diego? To get a hint, check out the photo below about Seattle's "Surge Cities Index".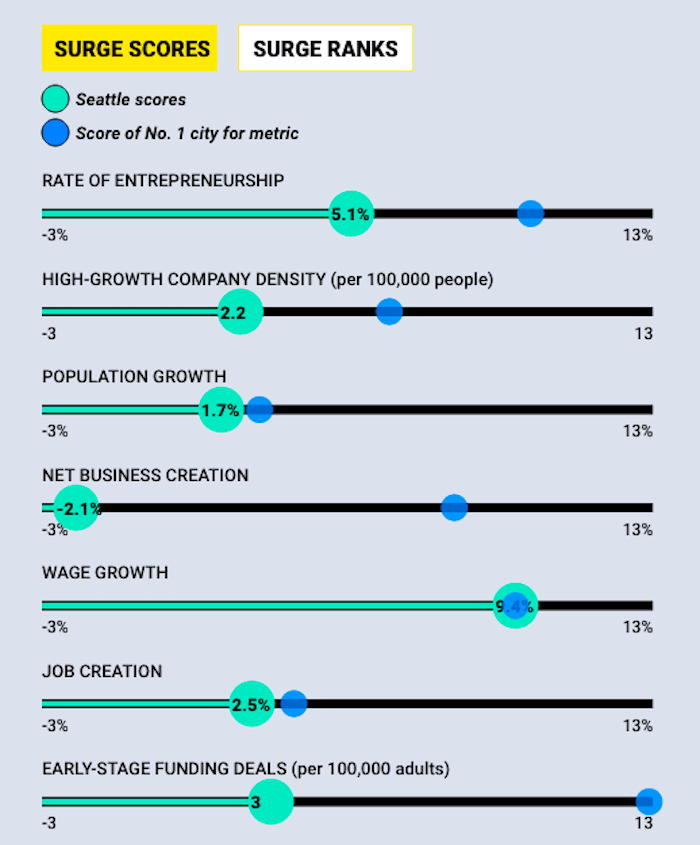 Job creation, population growth, early-stage funding deals, and more are all positive (more than zero, or, not in the negative numbers).
Amanda Bowman of Crowdspring writes, "Seattle has been among the fastest-growing cities in the United States since 2010, and its population is expected to increase by an additional 200,000 over the next 20 years. A young, vibrant population, a booming tech industry and a run of interesting restaurants, unique shops and coffeehouses are among the reasons for the increase in start-up traffic in Seattle."
This pretty much says it all. When you have a city, especially a large one like Seattle, that is growing so quickly, it's only a matter of time until people start opening businesses and forming companies. Seattle's popular will grow by a nice 200,000 residents over the next 20 years. Surely a few of those (and probably more!) people will be working on startups within the city.
Amanda Bowman continues, "Seattle doesn't offer major tax incentives for entrepreneurs, but it does have plenty of venture capital firms and economic development ventures to help foster the development of small businesses and start-up companies." And while Seattle doesn't offer any major tax incentives yet, that may change. The silver lining in that quote is that there are numerous venture capital firms and economic development ventures which will help give startups their initial push.
Featured photo by Pexels on Pixabay
Comments
comments