Viewing posts categorised under: Moving Technology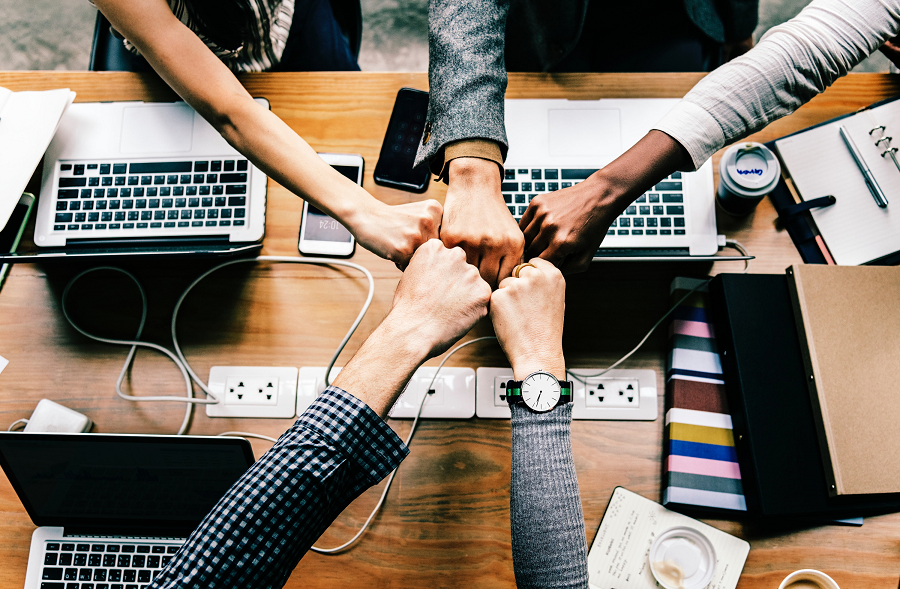 21
Sep
Homelessness is an unfortunate circumstance that shouldn't be wished upon anyone. Cities, states, and countries each use different methods in the attempt to combat it. Companies and other organizations, such as volunteer or church groups, also look for ways to decrease the number of homeless. GlobalHack—a social-focused technology group—is one of these groups.
GlobalHack is headquartered in St. Louis and was founded in 2013. Their mission is to "organize events that kickstart community-focused software projects and deliver accessible computer science education opportunities for kids." Speaking of St. Louis, St. Louis Magazine ran a story detailing GlobalHack's recent hackathon.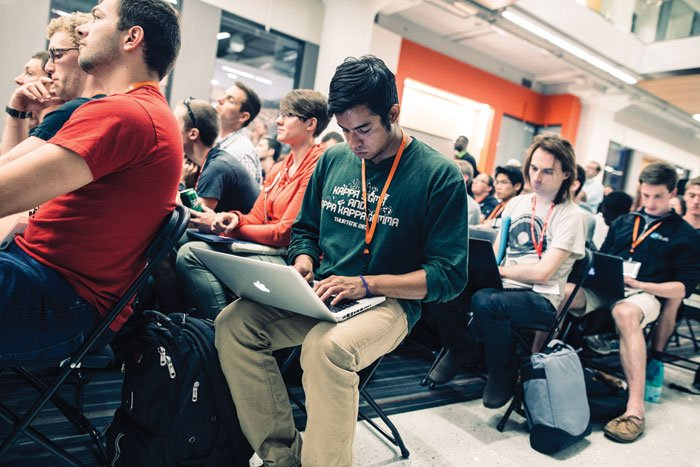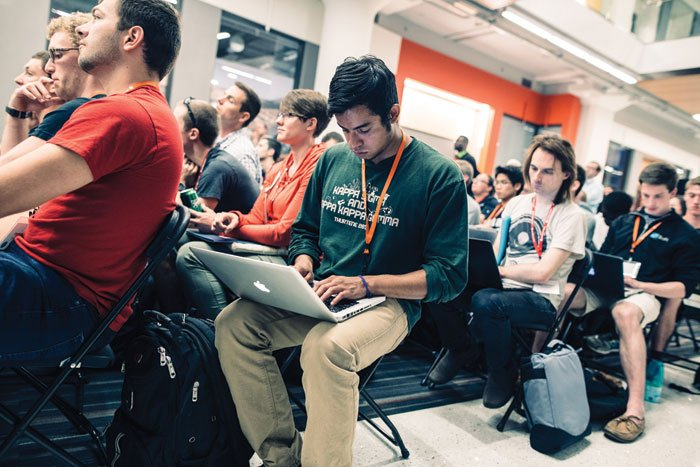 GlobalHack VI
GlobalHack VI took place in October 2016. "Hackathons are events in which Red Bull–fueled programmers, designers, and other technologists are given a limited period in which to collaborate and develop software projects." The goal of GlobalHack VI was to identify software which would improve the lives of the homeless. The winning team receives a cash prize. They win $250,000! In addition, an extra $750,000 was divided between other divisions and teams that took part in the event.
GlobalHack expected 1,500 people to attend the event. With those numbers and the experiences of those attending, it's no surprise that corporate sponsors also wanted to be present. After all, the event was a great opportunity for companies to find potential employees.
Evolving Objectives
GlobalHack VI was geared towards helping the homeless; however, prior hackathons had different focuses. "This is GlobalHack's second consecutive contest focused on a civic-minded project; last year's hackathon sought ways to improve the transparency in St. Louis County's criminal justice system. Earlier contests were aimed at building proprietary software for corporate sponsors, including LockerDome and Emerson."
The changing goals of the hackathons are a nimble way for GlobalHack to stay most relevant. For example, one year there may be an epidemic of drugs in St. Louis. GlobalHack could, therefore, decide to hold the hackathon with the purpose of preventing drug abuse. Or let's say that one year the city suffers a rise in gang violence. GlobalHack could make that year's hackathon focused on combating gang violence and giving relief to those affected.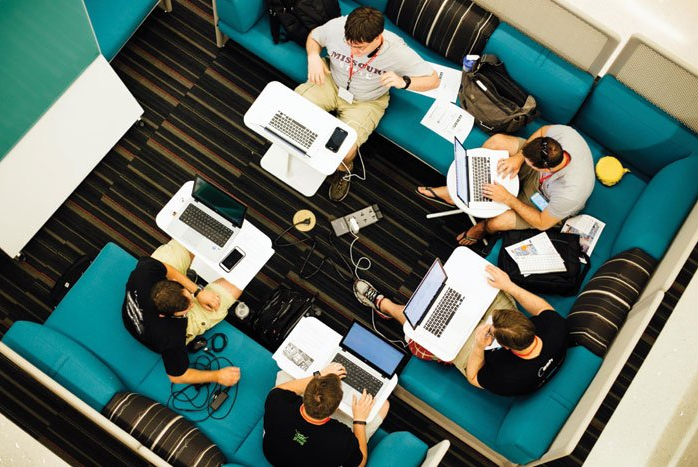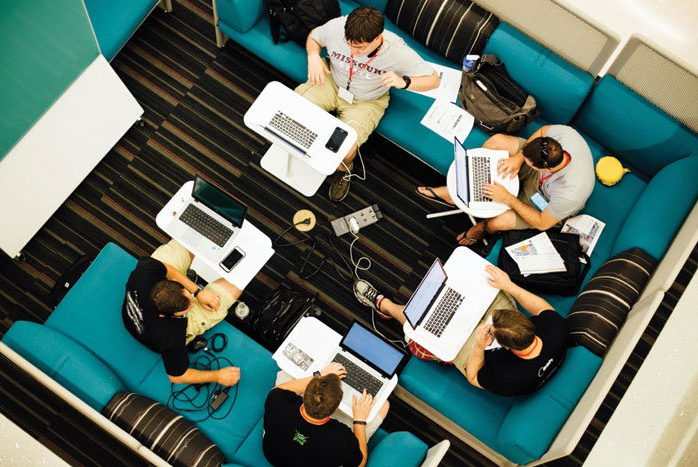 Future Hackathons
There's no telling what social cause GlobalHack will confront next year or even further in the future; however, this year's event has been announced: GlobalHack VII! This hackathon will focus on serving the needs of immigrants living in St. Louis. "GlobalHack – in partnership with Casa de Salud, The International Institute, The St. Louis Mosaic Project and the Immigrant Service Providers Network (ISPN), among others – will host a hackathon to reshape the experiences of foreign-born individuals and communities."
The event will be held on Saint Louis University campus in Chaifetz Arena this October 12-14. Like prior hackathons, there will be cash prizes! This time, they will be divided between the following divisions: youth, college, and professional.
We would like to wish all teams good luck. And we would like to give a special thanks to GlobalHack as they continue to improve the lives of those living in St. Louis and surrounding areas.
Featured image by rawpixel.com on Pexels
St. Louis Magazine photos are screenshots by RPS Relocation
25
Jan
In the future you'll hire robot owners to command their robots or use your own automated technology and gadgets to help you move. Drone aircraft, self-driving cars, autonomous furniture moving robots, rfid tags, nfc, and other moving technology will make the move of the future faster, more efficient, cheaper, and a lot less stressful.
Self-Driving Cars
In the fairly near future you'll be able to pack your car full of boxes and send it to your new home where another person or even robot are waiting to unload the boxes before the vehicle returns to pickup more boxes. If Self-Driving Cars of the near future are built like ours your could feasibly fit a lot of your clothes and small boxes into the trunk and interior seating areas and send the car to your waiting roommate or spouse at your new place. If moving a small apartment within the same city this could enable you to move cheaper than hiring a moving company.
Moving Drones
Moving drones will pick up small to medium sized boxes and carefully move them to your new home setting them down on a landing pad that contains a homing beacon. The multi-copter drones will be able to lift nearly 200 lbs and transport your belongings in specially designed crates. The creates will clamp onto the bottom of the drone using 4 electromagnetic locking clamps. These clamps will not be released until the drone has safely planted it's cargo on the ground using a mixture of signals from the Moving Drone Beacon Pad. It finds the beacon pad via homing signals and uses a built in on-board camera to look for the specially designed markings on the top of the pad. Only when a drone is positive that it can see the markets and has the right pad will to lower down and only once it has touched down will it release it's cargo.
Already this year a drone broke the weight-lighting record for a drone aircraft by lifting a historic 130lbs into the air. If advances continue these craft could be available within 5 years time.
Moving Drone Beacon Pad
The Moving Drone Beacon Pad is a beacon pad placed near your new home in a small clearing that allows the Moving Drone to home in on its location. The pad is thin, lightweight, flexible, and durable. Before a moving drone is given cargo to move it's bound with a MDBP via a bluetooth like signal. A pad can be bound to one or more drones at a time. The moving pad is equipped with the ability to access cell phone towers and gps. Once laid down the mover presses a button that activates the pad, when active the pad accesses GPS satellietes and obtains its GPS coordinates. It then accesses a nearby cellular internet or wifi service and tells the drones bound to it where it is. This allows the drones to home in on it's relative location. Once hovering above the beacon pad the drones camera scans to ensure that the pad's markings are clearly visible and that there is nothing on the pad to ensure safety. If the pad is clear the drone begins to slowly lower keeping the markings within it's camera sights. As it lowers the drone begins to pickup NFC signals to better ensure that it's in the right location and keeps lowering. When the drone has lowered the cargo all the way to the ground it trips a pressure switch in the pad which signals the drone to release its clamps. The clamps release and the drone flys up and away ensuring it doesn't hit buildings or other drones in the process. Once finished with moving the moving drone beacon pad can be switched off and rolled up and given to the last drone to fly it back to the moving company's base.
Furniture Moving Bots
Big furniture such as your bed, couch, washer and dryer, and dressers will be moved by a team of furniture moving bots in the future. First the bot handlers will wrap the furniture with plastic wrap then the bots will lift it and store it in a box truck. Once at the location the bots will place the furniture inside where it needs to go.
Purpose built for different types of furniture, FMB bots will have sturdy stucture and tread covered wheels but still be lightweight enough to carry and not cause damage to wooden or carpeted flooring. The mattress moving FMB will be two platforms connected with
FMB's could possibly get their directions from your smartphone app or a virtual reality app on your Oculus, Gear VR, or other device.
Virtual Reality / Augmented Reality – you'll have virtual reality or altered reality programs like Microsoft Hololens, META, Samsung Gear VR, or Occulus Rift that allows you to place your furniture in your new place. The virtual reality program will interface with your moving robots so that they know where to place your furniture.
Moving Apps – hopefully in the near future utility, cable, and internet companies will all have api's that will allow you to update your new address with the touch of one button. State's will update your home address, banks will update your banking address, and the USPS will update your address.
RFID Tags / NFC Tags – in a few years time RFID or NFC tags will be cheap enough that we'll have label makers which print out these radio frequency tags to easily mark a box of goods without writing on it. The tags can be read by various autonomous bots and in-home appliances and smart phone apps to identify.
In-Home Appliances – nest, echo, and other in-home appliances need to know what room their in. These devices will be able to read RFID / NFC tags in moving boxes to understand when they enter a wrong room or are back in the room they belong in.