Viewing posts categorised under: Homeless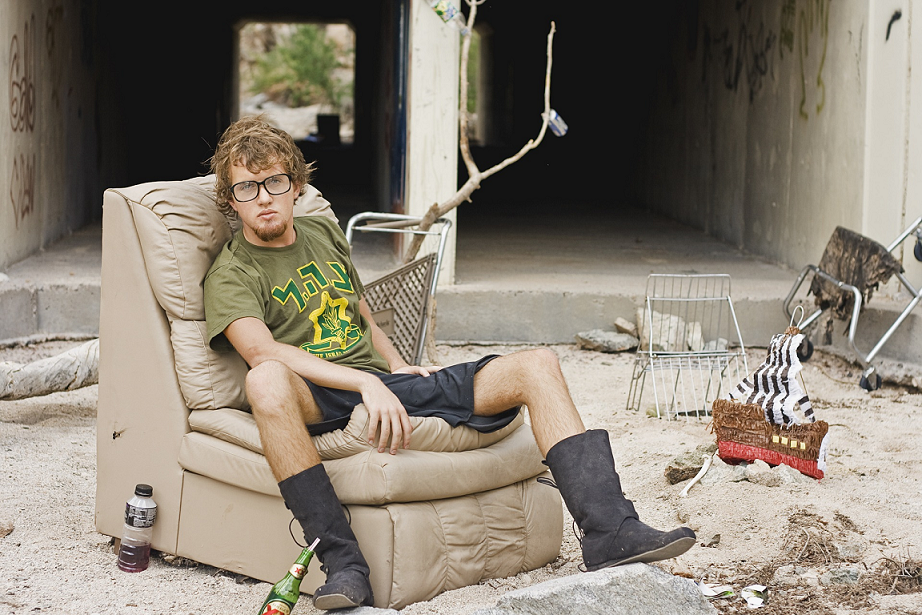 29
Apr
Seattle has a homeless problem. That isn't to say other major cities don't either; however, the homeless issue in Seattle is different. Case in point: Tiny homeless villages, once sanctioned by Seattle, are now excluding Seattle management from entering the area. At what point will the city crack down? And if and when they do, how will they do it? Both the Seattle Times and KOMO News are reporting on these homeless villages.
Who is in Charge?
This is a fight between the founding group and the non-profit case managers of Seattle. The real question is how the facilities should be run. Now, the case managers have been excluded from entering these homeless villages since padlocks have been installed at the entrances.
According to Nickelsville, the founding group of these villages, the non-profit managers are there to make "trouble".
Scott Greenstone of the Seattle Times writes, "LIHI (Low Income Housing Institute) wants residents of the villages to be required to meet regularly with case managers; Nickelsville does not. The groups are also fighting over who should have the power to kick someone out of a village. Unable to come to an agreement after months of dispute, LIHI cut pay for Nickelsville staff and demanded they turn over rosters, phones, and documents last week."
It's clear to see, then, how things are escalating. Also recently, a non-profit manager attempted to visit one of these homeless villages. Someone in the village called the police on the non-profit manager but the manager left before police arrived. Therefore, this begs the question: Who is really in charge of these tiny homeless villages?
A Growing Number of Homeless
The City of Seattle officially sanctioned these homeless villages to help deal with the homeless problem in the city. According to the LIHI, the number of homeless is increasing. Scott continues, in regards to the police being called on the manager, "this is a hiccup in the city's response to a growing crisis of homelessness, which has over the past four years included opening nine tiny-house villages as an inexpensive, stopgap response."
The KOMO News had a dreary outlook on the situation. As a matter of fact, they go beyond the homelessness problems with this quote: "Seattle in Dying". That's actually the title of the article. And while the KOMO News believes Seattle is dying, in a way, they give recommendations for change that they hope will turn the city around.
"Seattle is Dying" is a short news special or documentary by KOMO News. Eric Johnson writes that the quote is "about citizens who don't feel safe taking their families into downtown Seattle. It's about parents who won't take their children into the public parks they pay for. It's about filth and degradation all around us. And theft and crime. It's about people who don't feel protected anymore, who don't feel like their voices are being heard." Eric continues, the documentary is "not a hopeless program. There are ideas and concepts in the show that could start conversations about change."
Featured photo by Lannyboy89 on Pixabay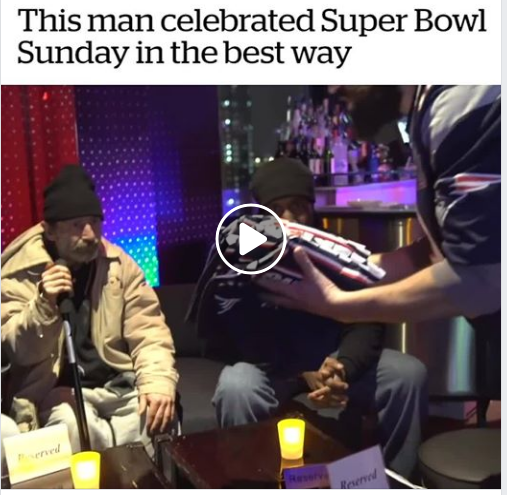 11
Feb
What did you think of the Super Bowl this year? The Patriots won again, it was a relatively low-scoring game, and the halftime show was so-so (depending upon how much you really like Maroon 5). But for some people—some homeless people, in particular—this Super Bowl was like Christmas.
A YouTube star (Meir Kay) took some people off the street, at least for one evening, and threw them a Super Bowl party. The 3 1/2 minute video was posted to Facebook and details the evening. Check it out below.
Commenting on the Video
The video was an instant hit on Facebook, and rightfully so. One commenter, Teri Scivley, was so inspired by the video that she decided to do something similar in her area. She writes, "this video inspired me last year to have a Super Bowl Party for the homeless in my hometown. We had 160 to show up then and expect 150 tomorrow! Good deeds inspire good deeds."


The homeless were taken off the streets and were granted access to a rooftop Super Bowl party. Part of this event was free food, which they were grateful for. Another commenter, Mike Bezak, noticed something about the homeless men before they started eating: They prayed in thanksgiving. Mike writes, "One thing that caught my eye was all the homeless men prayed before they ate. We have so much in our lives to be thankful for, we could learn a lesson from these men. Amen to them."


On the night of the Super Bowl, in New York City, the temperature was in the teens. Not only did Meir Kay feed the homeless, but he also warmed them up as well. He did this by giving each homeless person a Patriots football jersey. Not every commenter on Facebook is a Patriots fan. Case in point: Michael Winchock shared a joke about the choice of attire. He wrote, "Haven't these men suffered enough?? It's just cruel to make them wear Patriots jerseys." I'm not sure which team Michael roots for, but better luck next year!


Helping Others
Videos like this remind us that there are more important things than the Super Bowl. Don't get me wrong: The Super Bowl is always a great time to spend a few hours. And the homeless men know this better than anyone after their chance evening.
The point is to do something good for people when they are down, whether they're homeless or not. I'll close with one more quote from a Facebook commenter. Tony McCready writes, "The only time you should be looking down on someone is when you're helping them up."


Featured photo is a screenshot by RPS Relocation
Facebook comment photos are screenshots by RPS Relocation