Viewing posts categorised under: Dallas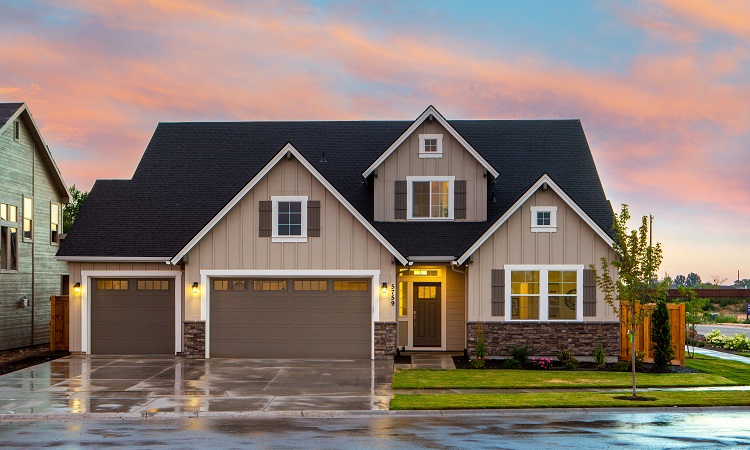 22
May
According to an article on WFAA, a Dallas-based TV station, an unnamed home buyer in Southlake, TX just paid $300,000 over the asking price to make sure they secured their dream home. The home was originally listed at $1 million dollars but the real estate market in the region has been going bonanza this year setting new records seemingly every month for average home price.
The real estate agent warned the buyers that there was only a roughly 10% chance that they would be able to close the home if they offered the list price, so they decided to go with a 30% increase over the list price to hopefully have a better chance at winning the deal.
What could be causing this surge in prices? One theory is that due to the pandemic wealthy investor backed cash buyers are making offers on homes over list price and securing them with a quick payment cash offer which home sellers might prefer over a pre-approved bank-backed mortgage deal. Why would cash buyers be doing this? Simple supply and demand, with the economy still slugging through a downturn and inputs like lumber being extremely costly, home values may continue to rise for several years before supply catches up to demand in the Dallas – Fort Worth region. When this happens investor-backed cash buyers can purchase a home at over list price and then bank a 20% to 85% profit when they sell the home in the next year or two.
If you are a home owner and you want to sell your home, this is probably the best seller's market in DFW we are going to see for some time and you should start planning out how to approach it quickly.
Home values are not an exact science in Texas or really anywhere, and are usually impacted by a lot of factors, including the condition of your home and of course the local demand for a pre-owned home. One of the best ways to increase your home's reseale value is to remodel either your kitchen or your bathroom(s) according to Don Brunson of Brunson Construction in Dallas. This can make a home appear more modern and up-to-date and have a major impact on how much buyers are willing to pay, even those cash buyers. You might also consider lower cost ideas too like a new coat of paint on the interior walls, new paint or stain on door / window trim and moulding, and hiring a professional landscaper to fix up your lawn, fence line, and any trees or shrubs.
We recommend talking to a real estate agent and planning any repairs or remodeling to get your home in tip top shape before putting it on the market. You probably also want to make sure you have a plan for where you and your family will be moving to before getting your home listed.
---
Featured photo by Binyamin Mellish from Pexels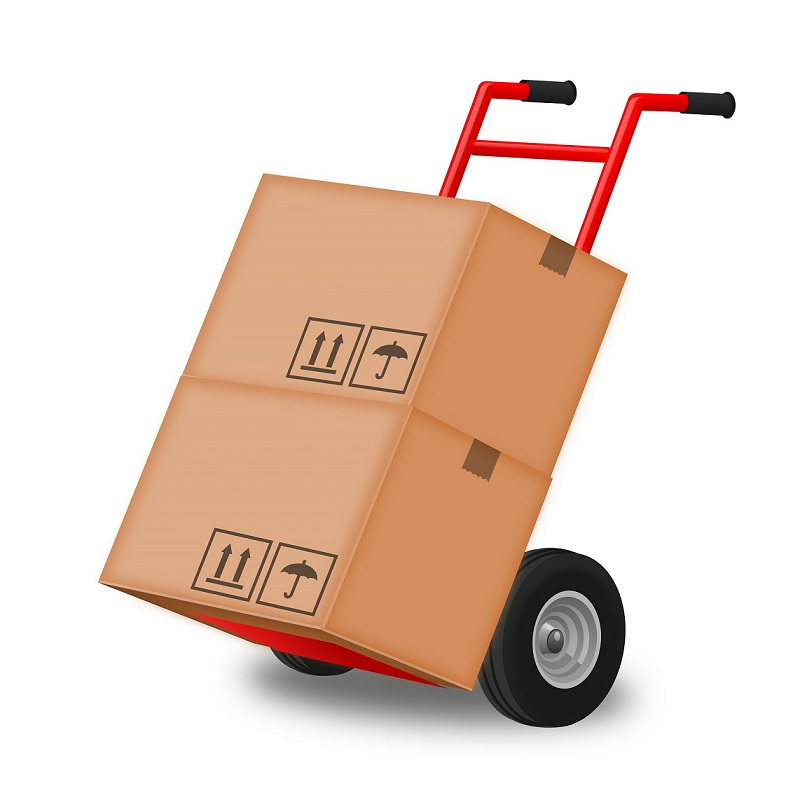 24
Jun
We see it time and time again: People are migrating to Texas from other areas of the United States. Specifically, we see people migrating from Seattle, Los Angeles, New York City, and Chicago. In this blog post, we're going to cover migrating that specifically originates from Chicago. New York City, and San Antonio. Where are they going? They are moving to the Dallas-Fort Worth area! WFAA has the full story. Let's see what they found.
Migration Data
The information comes from Apartment List. Bill Hethcock of WFAA writes, "4.8 percent of DFW apartment searches on the Apartment List site are coming from renters in New York. Another 4 percent are coming from San Antonio, and 3.6 percent are from Chicago."
When people search for apartments to live in, especially when they aren't in the area, that means they're considering moving to where ever the apartment is. In this case, potential renters are looking to move to Dallas-Fort Worth.
4.8, 4, and 3.6 percent don't seem like large numbers; however, how many major cities are there? Let's just say there are 20 major cities. 20 times 4 (percent) is 80%. So, are we to believe that only 20% of apartment searches for Dallas-Fort Worth are happening in an around Dallas-Fort Worth? No. I'm sure most apartment searches are happening in and around the Dallas-Fort Worth area. That makes the 4.8% (etc) searches seem even larger.
Why Dallas-Fort Worth
People migrate for different reasons. For some, people move to an area to escape crime or poverty. Others move to an area because they want to raise a family and there are good schools around. With Dallas-Fort Worth, it seems like an answer of "all of the above".
Bill Hethcock continues, "Dallas has enjoyed significant economic growth in recent years while retaining an affordable cost of living — this is an increasingly rare balance among major American metropolitan areas," economist Chris Salviati wrote in an email. "While New York has long had one of the nation's most dynamic economies, the cost of living is also among the nation's highest. Chicago, on the other hand, is relatively affordable but has experienced much more stagnant economic growth."
So there you have it. Major cities like Chicago and New York have an extremely high cost of living. Sure, people get paid more on average. But in the Dallas-Fort Worth area, new residents can get the best of both worlds: a lower cost of living coupled with a good salary. In addition, neighborhoods in and around Dallas-Fort Worth are great places to raise a family.
The trend of migration towards the Dallas-Fort Worth area is one that's been happening for years. Because of this, businesses are thriving which allows them to hire more people. These people will spend their money within the Dallas-Fort Worth area and it will circulate within the local economy. And that's why migration to Dallas-Fort Worth will continue in the years to come.
Featured photo by Vincent Groeneveld on Pixabay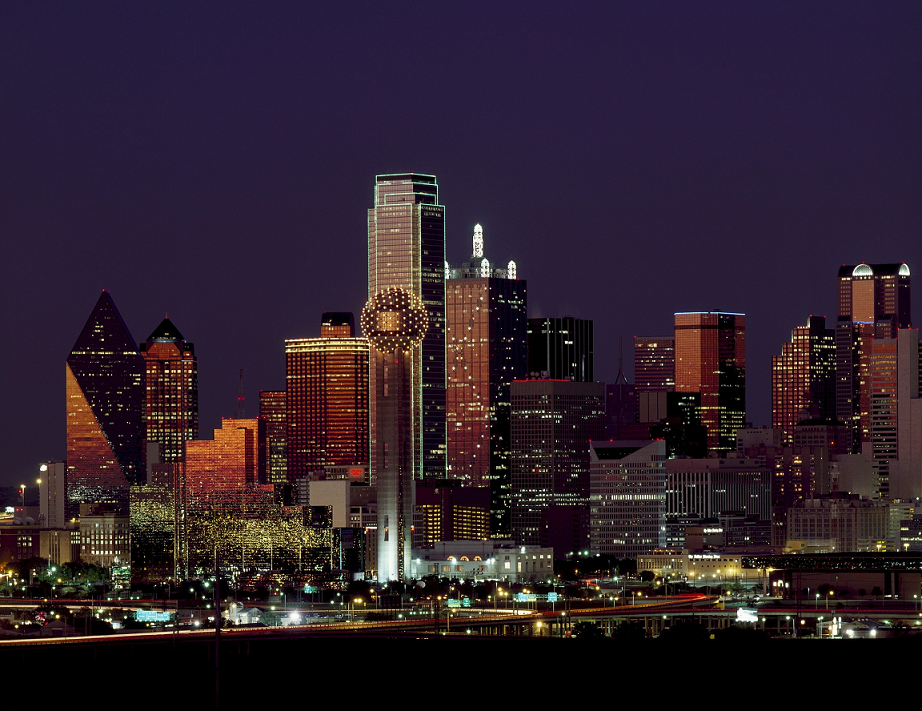 17
Jun
The look and feel of a city is important. A city that looks visually appealing will help attract new residents. On the other hand, a city that looks worn down or otherwise unappealing will repel possible new residents. The skyline is a distinct feature of a city. It's what the city looks like from a distance. USA Today asked their readers to vote on the best skyline. Guess who won? Dallas did!
In this post, we're going to describe the runners up and why Dallas was chosen as having the best skyline in the world. Let's get started!
Dallas is Number One
USA Today writes, "The highly recognizable cityscape – regularly featured in the 1980s hit series 'Dallas' and other more recent reality shows – took a strong majority of votes, despite stiff competition from #2 finisher Chicago. In recent years, Dallas has added colorful interactive lighting to its skyline, giving it 8 extra hours per day to impress travelers."
Imagine flying on an airplane just after dark. Once you approach a city, the lights are interactive, unique, and eye-catching. You might ask "what city is this?". The answer is Dallas. This is a question that's asked by numerous travelers. As a matter of fact, DFW is one of the busiest airports in the country.
The Top 10 and the Others
We already know that Dallas has the top spot and Chicago is in the number two spot. Chicago is another very recognizable city. Navy Pier, the John Hancock tower, and the Willis Tower (although some residents still swear by calling it the Sears Tower) are landmarks of the city. How about the other eight cities. Here's the full top ten list:
Dallas
Chicago
Rio de Janeiro
Toronto
New York
Washington, D.C.
St. Louis
Hong Kong
San Francisco
Seattle
It's interesting to note that most of the cities on the list are located within the United States. Only three—Rio de Janeiro, Toronto, Hong Kong—are located outside of the United States.
There were additional cities that didn't make the top ten list; however, they were close. It's also interesting to note that just about all of them (except for Las Vegas) are located outside of the United States. The additional cities, in no particular order, are:
Abu Dhabi
Dubai
Kuala Lumpur
Las Vegas
London
Paris
Shanghai
Sydney
Toronto
Vancouver
Featured photo by Skeeze on Pixabay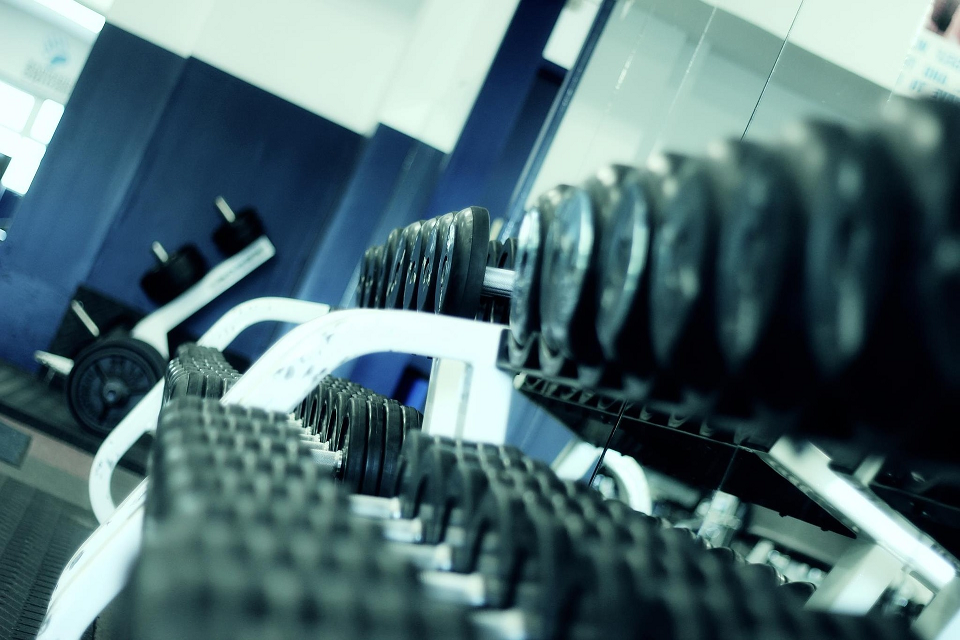 27
May
We often write about how Dallas is home to new living spaces and new amenities. Now, the city is about to get another great addition: an apartment complex built by a major fitness and gym company. Life Time, the company behind Life Time Fitness, is gearing up to build these complexes in Dallas, Las Vegas, and Miami. 
The Dallas Morning News has more information on the story
.
High-End Apartment and Gym
If you've ever heard of Life Time Fitness, or are a member, you know that a gym membership is not inexpensive; however, Life Time Fitness is arguably the best gym available. Everything you can ask for in a gym—hundreds of machines, basketball and racquetball courts, pools—you will find at Life Time Fitness. Many locations even have a cafe and spa inside. Now, the company is unveiling its next venture: Life Time Living.
Steve Brown of The Dallas Morning News writes, "Living an active, healthy and happy lifestyle is dependent upon many factors," Bahram Akradi, founder, chairman and CEO of Life Time, said in a statement. "Among them is the critical element of where we choose to live. "By integrating where we live, work and play in these Life Time Village developments, we're creating far more time efficiency for members in their day-to-day lives while also having a positive impact on our planet," he said.
People love high-end living. They also love high-end gyms. Life Time is using these preferences by combing the two. And they'll surely be successful based on that. Residents of the Life Time Village complexes won't even have to leave home to get the best workout possible; instead, they'll only need to walk down the hall, get in an elevator, and walk right into their Life Time Fitness gym. Or, they can take the stairs and start their workout earlier!
Work and Play
Residents of a Life Time Village complex will not only be able to live and exercise. They'll be able to work as well. As part of the living complex, Life Time is planning on including office space. For the people who live, work, and exercise in a Life Time Village complex, they won't b getting out much! There will even be a cafe on the premises.
Steve Brown continues, "The Dallas project would have 390 residences with a 190,000-square-foot Life Time Athletic club and 50,000-square-foot Life Time Work co-working center." And there you have it. This new complex is going to be a fantastic addition to Dallas, Las Vegas, Miami, and where ever else Life Time is planning on building them.
Featured photo by Pexels on Pixabay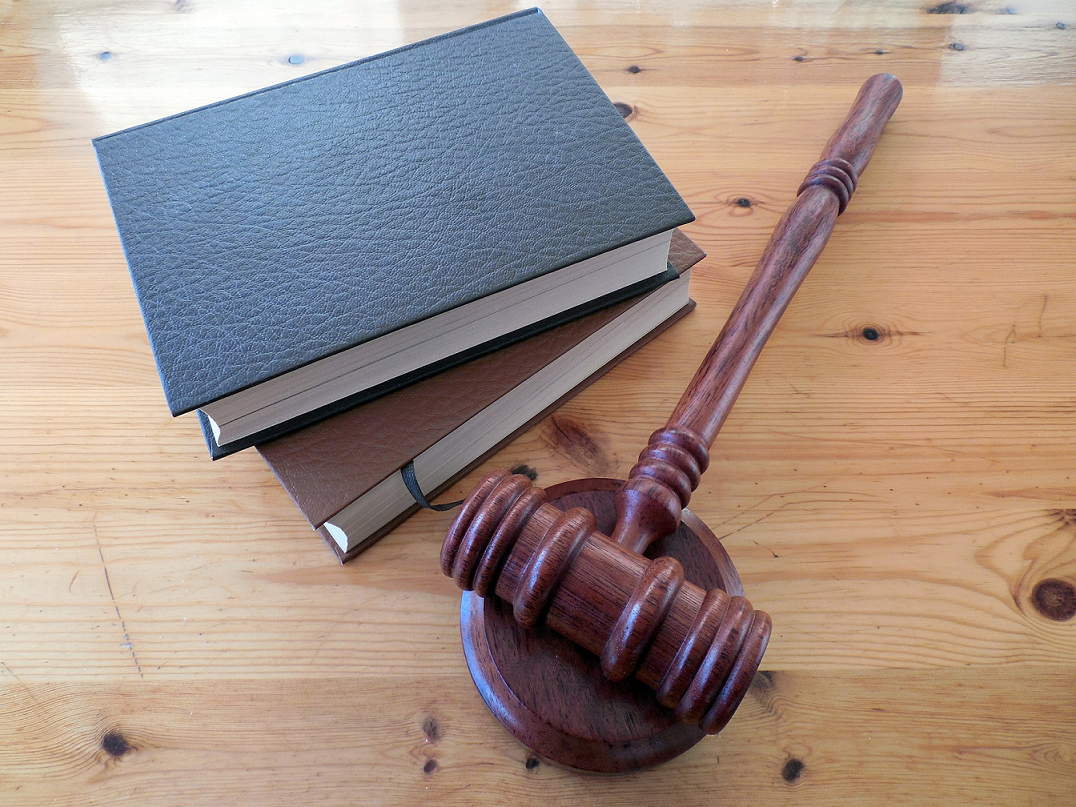 20
May
Some cities are better than others when it comes to rental housing codes. And some cities are worse. Case in point: Dallas now has the most difficult rental housing codes in the entire State of Texas. Dallas News covered the story and tell us what this means for landlords and renters.
Tightening the Rules
In business, tightening the rules is good for some but not so good for others. For example, mandating companies to comply with additional rules cost manpower, time, and sometimes money. On the other hand, these rules are often good for employees and customers. For example, additional on-the-job safety regulations costs money; however, they better protect employees. The new rules for landlords in Dallas work in a similar way.
Tristan Hallman, Dallas Hub Editor, writes "Dallas leaders say renters will be less susceptible to slumlords after the City Council voted Wednesday to overhaul the city's housing standards and require code inspections of single-family rental homes for the first time. The new minimum housing standards also include more stringent air-conditioning requirements, better contact information for landlords and tougher code inspection rules."
Who has to pay for the code inspections and air conditioner checks? The landlords do. That means renters will benefit. But renters aren't the only ones who will benefit. Think of the code inspectors and HVAC companies. Landlords are now their new customers. Business will soon be better for HVAC and code inspection companies!
Helping Renters Live Better
Here's an interesting tidbit from the article: 56% of all residents in Dallas are renters. These new housing codes will be affecting all renters. That's a lot of people! That means their quality of life will soon improve once improvements begin after the inspections, if need be.
The new regulations will help renters like Iris Romo. Tristan Hallman writes, Iris "remembers when the stove broke at her apartment. She said she called the office to request a replacement but got a slow response. Romo said her landlord finally replied, "Good, you get to eat out!" The apartment complex eventually fixed her stove, which then broke again two weeks later. Others have shared their horror stories with the council in recent months. The result is that landlords will be required to repair appliances, provide better lighting, allow city code inspections and take care of pests."
Imagine living in an apartment and the landlord tells you that you get to eat out now. What if you had a family? It would be too expensive for many, if not the majority of people. And to say something like that, without fixing the problem, is extremely brash. Now, these landlords no longer have choice if they want to repair certain fixtures, or not. The new rental housing codes are a major win for all renters living in the Dallas area.
Finally, the City of Dallas is also benefiting from these new regulations. That's because landlords now have to register their rental property with the City of Dallas once each year. The fee for registering their rental property is $21.
Featured photo by Succo on Pixabay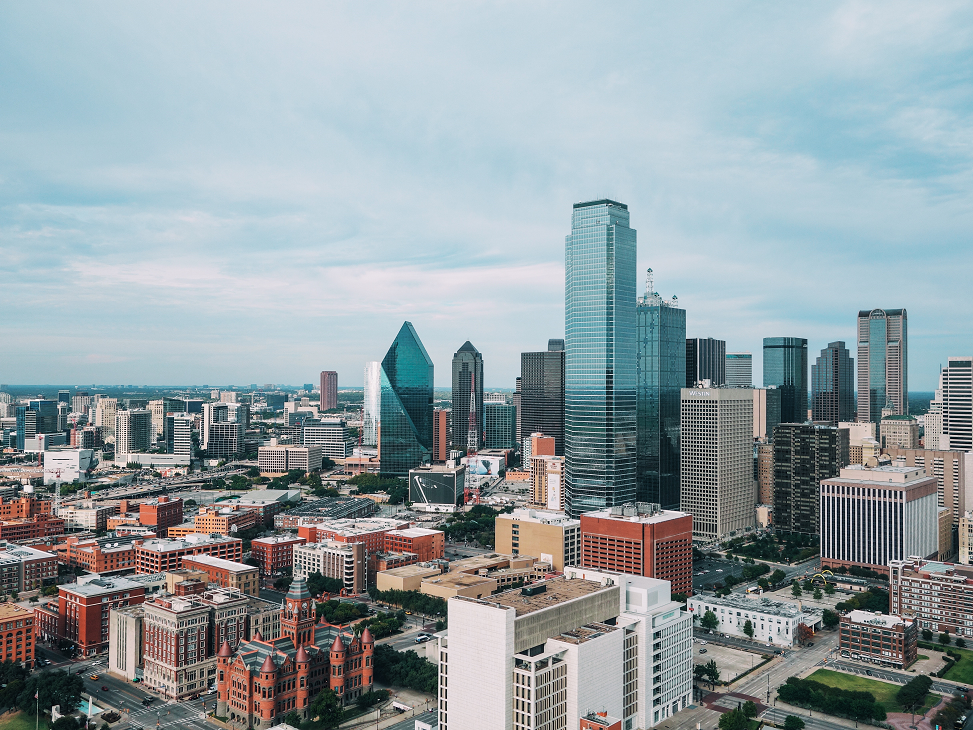 06
May
Everyone—and their family—wants to live in a nice area. When it comes to major cities, there are good areas and bad areas. Sometimes there are really good areas and other times there are really bad areas. Dallas, being a major city, has all types of neighborhoods—good or bad. Niche did the heavy lifting and detailed the absolutely best neighborhoods to live in around the Dallas-Fort Worth area.
When it comes to the best, there are a few specific factors they take into consideration. These are:
Public Schools
Housing
Good for Families
Crime & Safety
Nightlife
Diversity
In this article, we're going to examine these six ranking factors as we learn about various neighborhoods surrounding the Dallas area. Together, these factors give an aggregate score, or letter rating, to the neighborhood being graded.
As mentioned before, Niche did the grading for us. The "grade" is essentially an A-through-F score akin to one a student would get in class. Since we're reviewing only the best neighborhoods, there will be no "F" scores in any of the six ranking factors; instead, we'll learn about what makes these neighborhoods the best of the best in the Dallas area. And, if you're considering a move to the Dallas-Fort Worth area, you can use this list to help you choose which neighborhood you'd like to live in, based on the factor that's most important to you. Let's get started!
The Top 30 Neighborhoods Around Dallas
This list is quite comprehensive; after all, there are 30 neighborhoods on this list. Here's why this is important, however: If you're going to make a major move to a new city, especially a large city, you'll want to do plenty of due diligence first before choosing which area to live in. That's where we and Niche come in!
It's worth noting every neighborhood listed below has an average rating of "A+". Any of these neighborhoods are great to live in! But, how much can you afford? To help you navigate and zero-in on which neighborhood will be best for you, you might as well start with the price you're willing to pay. That's why median home value is listed next to each neighborhood. Keep in mind, however, that even though this is the median home value, there are numerous homes to be found that are either more or less expensive. Here's the full list of the 30 best neighborhoods to live in around Dallas-Fort Worth:
Timberbrook – Median Home Value: $291,230
Preston Highlands – Median Home Value: $181,854
Canyon Creek South – Median Home Value: $346,091
Clear Spring Place – Median Home Value: $240,600
Canyon Creek North – Median Home Value: $291,804
Heights Park – Median Home Value: $208,979
Moss Farm – Forest Meadow – Median Home Value: $284,341
Prestonwood – Median Home Value: $334,665
Greenwood Hills – Median Home Value: $197,221
Owens Park – Median Home Value: $236,100
Arapaho – Median Home Value: $219,211
Sherrill Park North/Foxboro Addition – Median Home Value: $286,700
Fairways of Sherrill Park – Median Home Value: $286,700
Lakeview Heights – Median Home Value: $497,587
Campbell Green – Median Home Value: $351,861
Highlands of McKamy – Median Home Value: $167,293
Liberty Park – Median Home Value: $233,368
Park Forest – Median Home Value: $217,539
Lakewood – Median Home Value: $524,348
Oaktree – Median Home Value: $209,797
Spring Park – Median Home Value: $270,431
Caruth Terrance – Median Home Value: $246,890
Greenland Hills – Median Home Value: $401,259
Wilshire Heights – Median Home Value: $461,232
Yale – Median Home Value: $167,655
White Rock Valley – Median Home Value: $369,756
University Estates North – Median Home Value: $267,780
Highland Terrance – Median Home Value: $114,610
Caruth Hills – Median Home Value: $1,193,614
Dallas North Estates – Median Home Value: $157,512
Featured photo by Huihui Zhang on Pixabay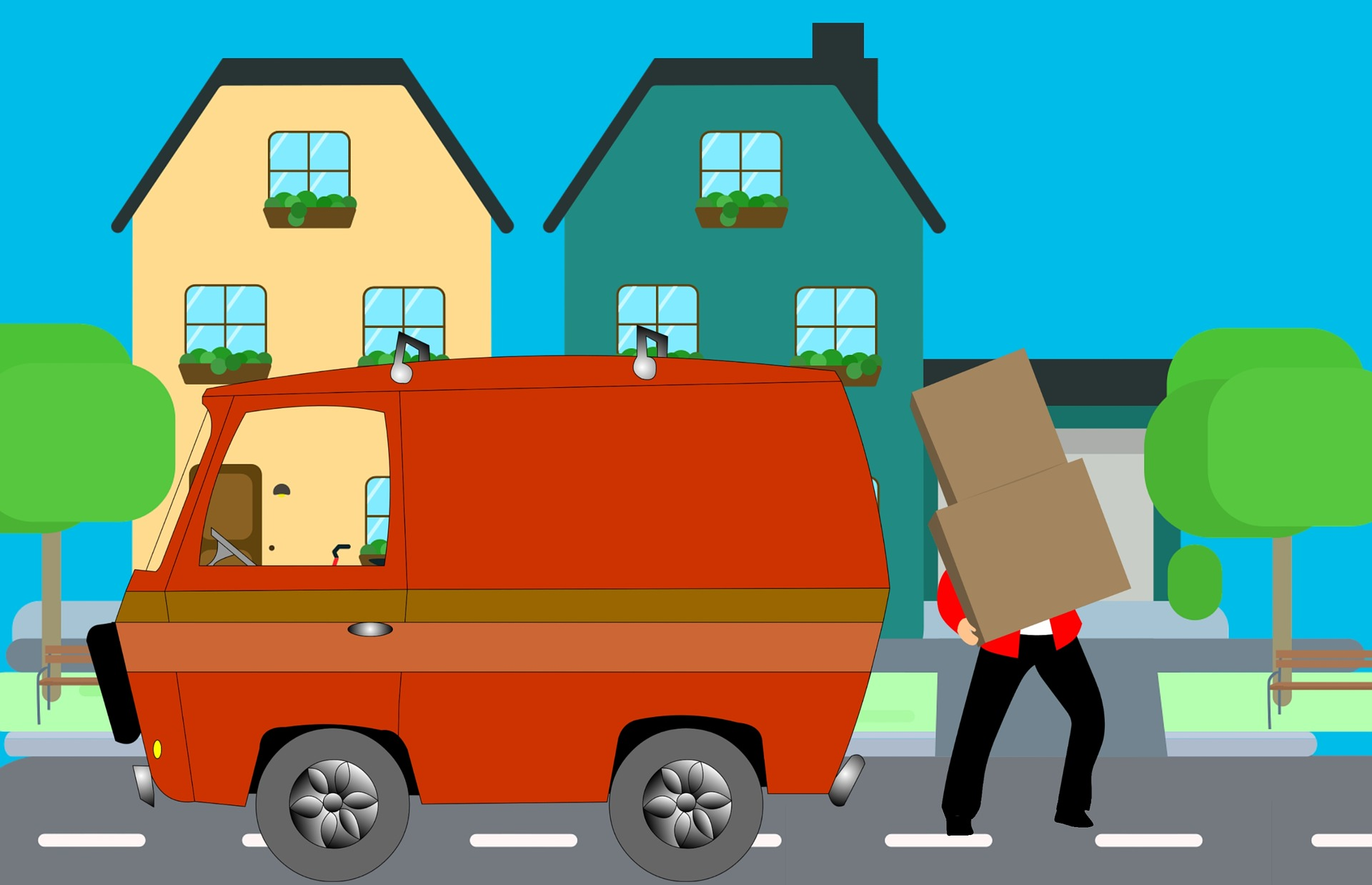 22
Apr
People are moving to Dallas! If you follow this blog, the reasons aren't surprising. What is surprising, however, is where the largest group of new arrivals are coming from: Los Angeles. That's right. And there's quite a difference in culture between L.A. and Dallas. Another difference, and probably the biggest reason for this migration, is the cost of living between L.A. and Dallas. Both Nerd Wallet and the Dallas Observer reported on these new arrivals to Dallas.
People are Leaving California
There comes a point when people will no longer live in an area of high prices and lower prices are next door. In addition to people migrating from L.A. to Dallas, people are leaving Chicago and New York as well. Nerd Wallet found that Dallas had a net migration of 113,260. Of this, 280,492 were new residents to Dallas and 167,232 residents left the city. Oklahoma City was the top destination for people moving out of Dallas.
Some people, like former Congressman Pete Sessions (Dallas), worry that Dallas and Texas are becoming "Californized". Stephen Young of the Dallas Observer writes, "Dallas has it so good in Sessions' mind that liberals are coming here to ruin it."
But people aren't coming to Dallas with the main goal of instilling their values; instead, they want a better quality of life. Stephen Young continues, "Dallas' median monthly housing cost for homeowners was $1,650 per month, about 20 percent of the region's typical household income for those who own a house. In Los Angeles, the average home cost a homeowner $2,470 per month, about 27 percent of his or her income."
So there you have it. Moving to Dallas from Los Angles is like getting an automatic 7% increase in income. Why pay $2,470 for housing when you only need to pay $1,650 on average?
Housing costs are worse in Los Angeles for renters. Stephen Young writes, "For renters, housing costs were a bigger burden, with the region's $1,090 average rent costing the typical renter 28 percent of his or her income, but remained competitive with Los Angeles, where average rental costs were $1,480, or about 35 percent of household income." Again, we're seeing that is less expensive to live in Dallas than it is in Los Angeles.
Do you live in Los Angeles and are thinking about moving to Dallas? How much would the move cost you? Head over to our free moving quote for Dallas page to find out.
Featured photo by mohammad_hassan on Pixabay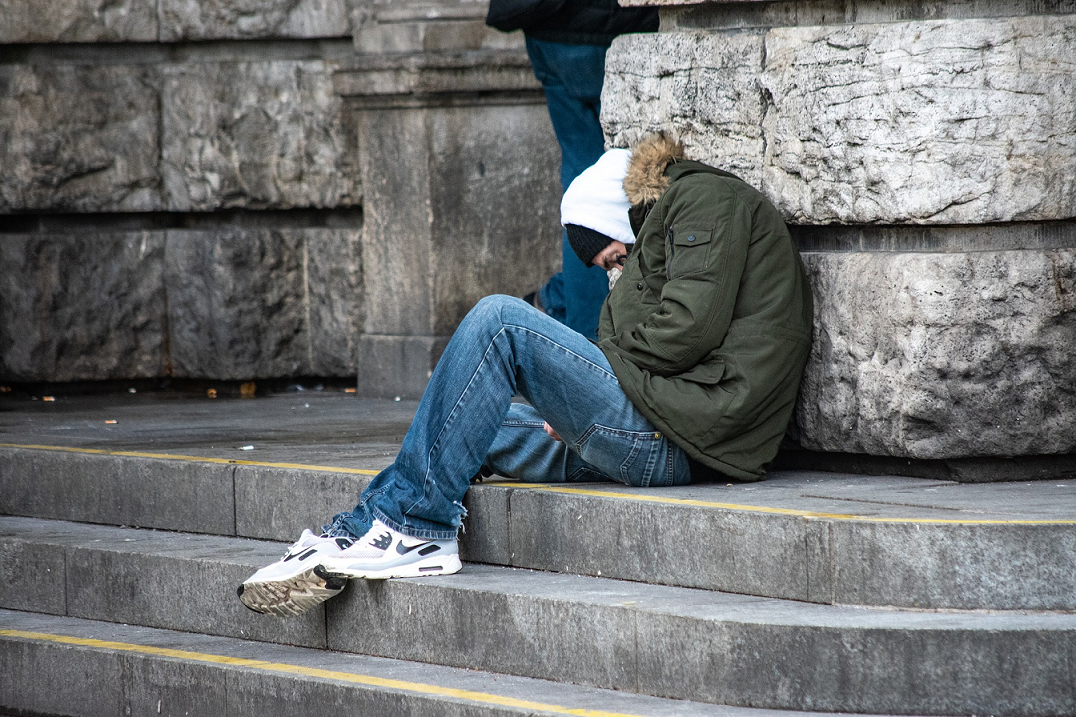 08
Apr
Does it matter where you grow up? More specifically, are the same economic opportunities available to all Americans, no matter where they were raised? There's new evidence that's able to answer these questions. The Opportunity Atlas essentially puts the roots of poverty on the map.
As an introduction, they state, "The Opportunity Atlas answers this question using anonymous data following 20 million Americans from childhood to their mid-30s. Now you can trace the roots of today's affluence and poverty back to the neighborhoods where people grew up. See where and for whom opportunity has been missing, and develop local solutions to help more children rise out of poverty."
They then prompt you to explore cities around the U.S. In this article, we're going to take a closer look at 5 major cities: Seattle, Dallas, Houston, Austin, and Chicago. Let's get started!
Seattle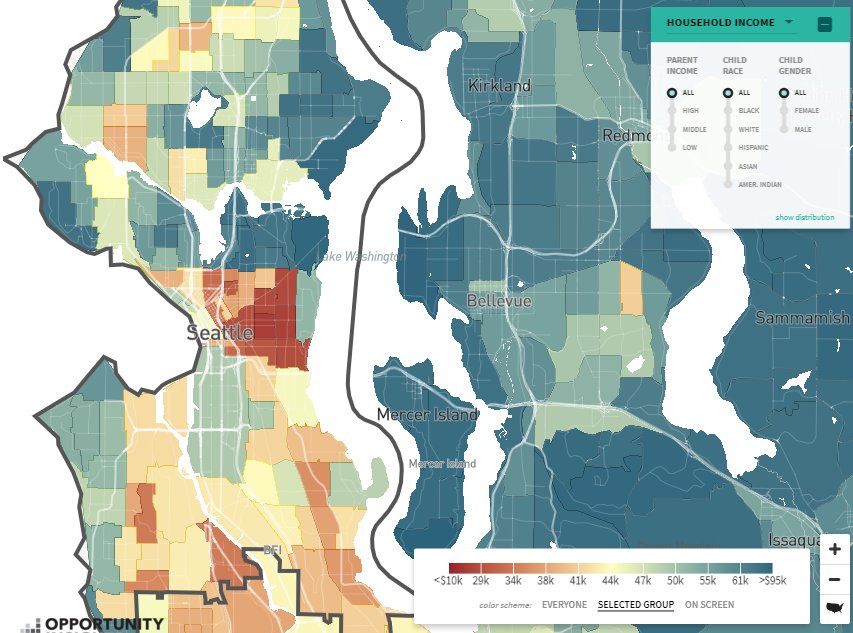 Take a look at the map above. The main colors here are red, white, blue and shades in between. The colors indicate household income over the course of one year. The redder the color, the less money the family makes. The bluer the color, the more the family makes. And, white is essentially the median income in the area. This goes for all maps you'll look at in this article.
A quick glance at the map shows that the worse parts, income-wise, is right in the heart of Seattle. This doesn't make that there are no high-paying jobs there. Instead, as mentioned before, it's the median income for all families living within a certain area.
Dallas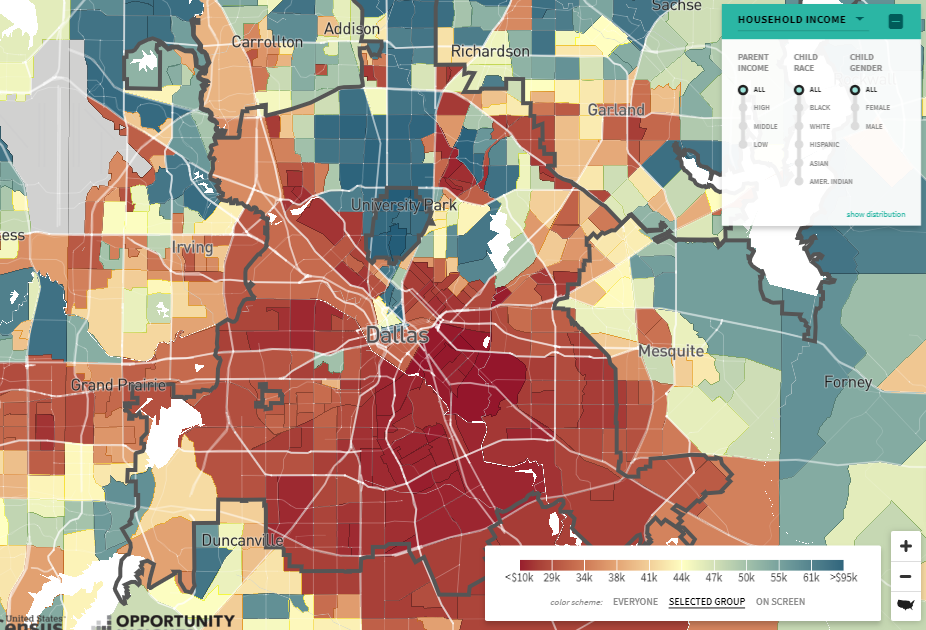 There's quite a bit more red in Dallas than there is in Seattle! The good thing, however, is that the cost of living is generally lower in Dallas than it is in Seattle. Venture out to University Park and Forney, among other cities, and you'll realize areas of higher family median income.
Houston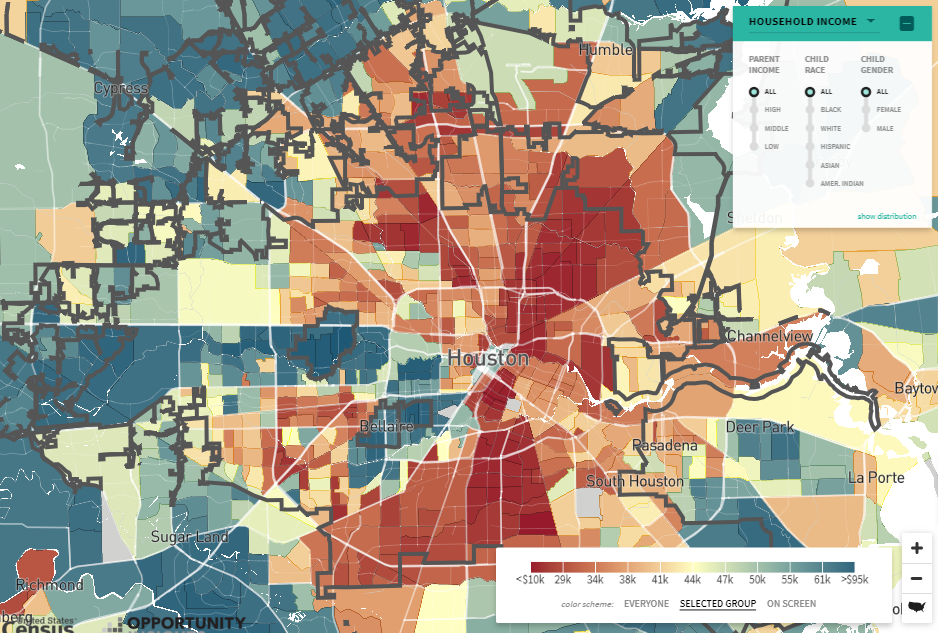 The colors of Houston look very much like those of Dallas. I'd venture to say, however, that it appears Houston has more blue areas. The inner city to the north and south are quite red. West of the city looks very blue, especially around Sugarland and Bellaire. To the west, cities like Deer Park have a higher household income.
Austin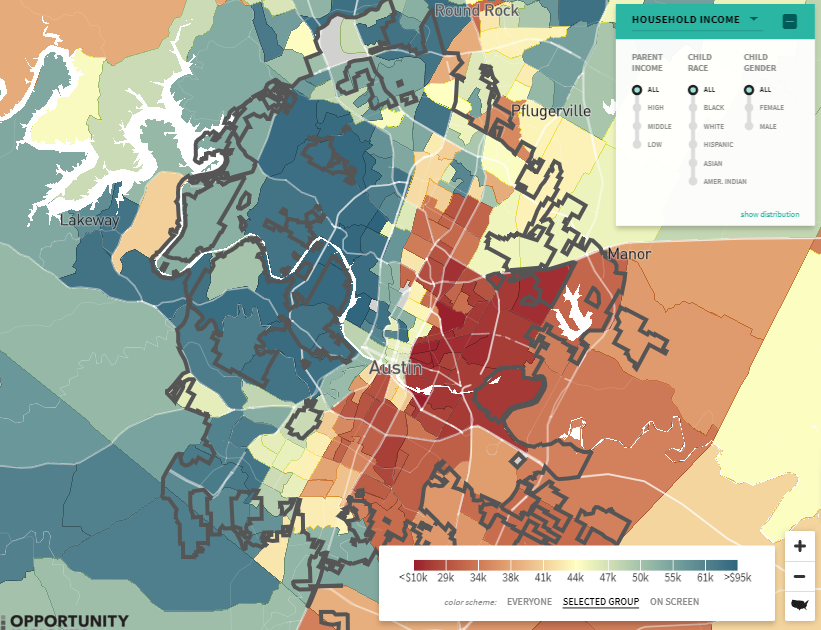 Austin, like you'll see next with Chicago, looks like night and day when it comes to areas around the city. To the west, it's mostly blue. To the east, it's mostly red. Think about the kids growing up to the west and to the east. Do they stay in those areas when they grow up, and make the same or a similar amount of money as their parents did?
Chicago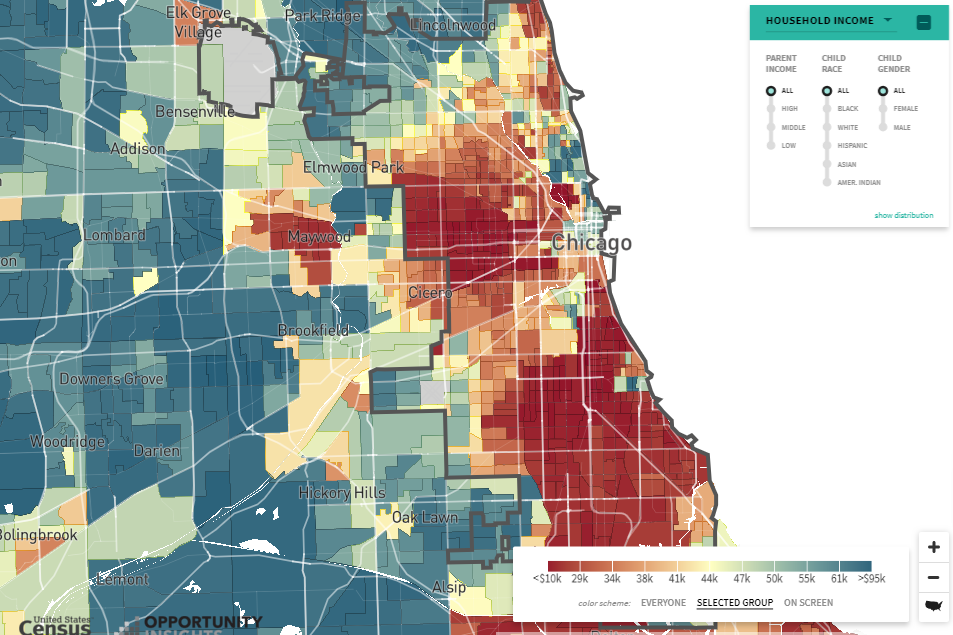 Chicago, to the immediate west and south, is very red. Maywood is also red. Speaking of Maywood, the area has a very high crime rate. You might be wondering why the east side of Chicago is all white. It's not because the area is full of average or median income households. Instead, that's where Lake Michigan is!
Featured photo by Useche70 on Pixabay
Map photos are screenshots by RPS Relocation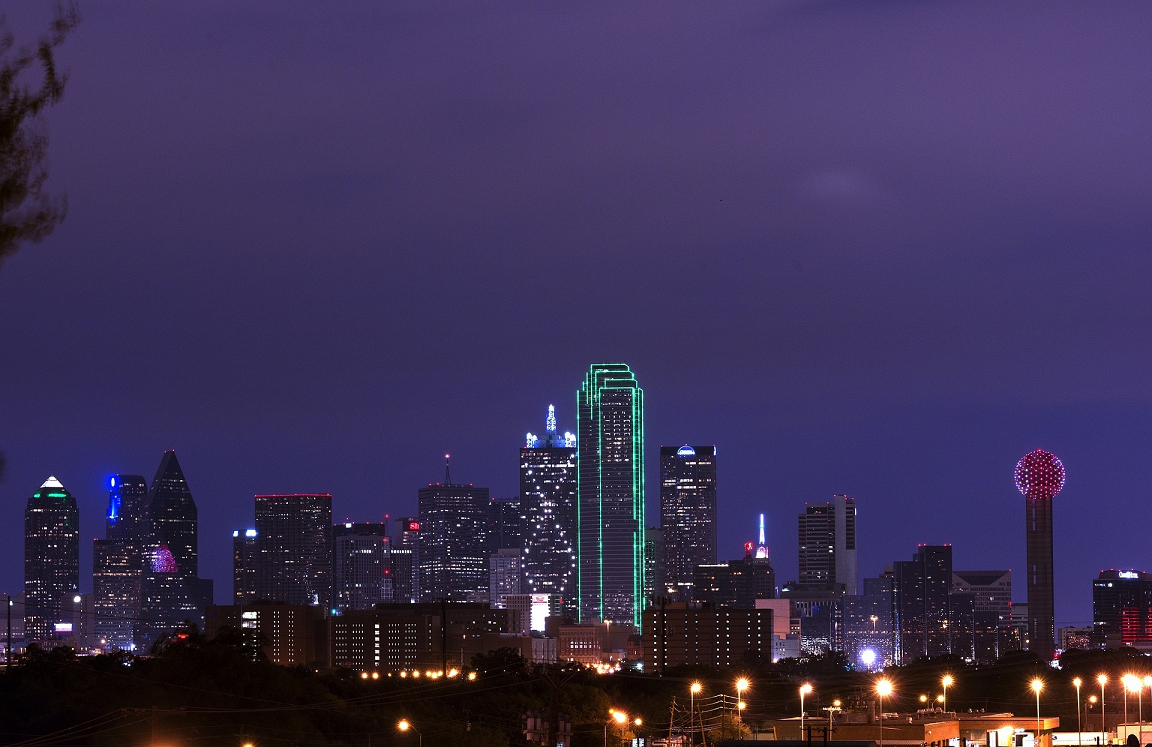 01
Apr
Is it easy for you to keep your home "show-ready" when it's on the market? Do you want potential buyers to walk through your personal spaces with a realtor when you're not home? If the answer to these questions is "no", you might want to consider a new program from Redfin: RedfinNow. This program, a direct home buying service, is coming to the Dallas area. HousingWire shares what this program is and what it might mean for you.
Beginnings and Expansion from California
RedfinNow began operations in Southern California in early 2017. Ben Lane of HousingWire explains how RedfinNow works. He writes, "Through RedfinNow, homeowners can get a no-obligation cash offer for their home. If they accept, they can pick their move-out date, and then Redfin turns around and sells the house back into the market."
It sounds simple: Homeowners receive a no-obligation quote and can move out whenever they please if they accept. Who wouldn't want to try out this service? We assume RedfinNow has been successful so far because they've expanded their program from Southern California to San Diego.
As a matter of fact, RedfinNow recently announced they're expanding their program to the Dallas-Fort Worth area. They even started buying homes already, albeit quietly, possibly to test the market. They actually bought six homes in December 2018. Searching for a Dallas-based home address on RedfinNow will net the following response: "Sorry, we can't make an offer on your home right now. According to our records, this property is in an area that we don't currently serve." Stay tuned.
Ben continues that RedfinNow will be "opening a new office in the growing northern suburb of Frisco. Along with continuing to grow its local brokerage business and Redfin Mortgage, the company's Dallas-based mortgage operation, Redfin will also hire engineers in Dallas."
Redfin also owns a title and settlements company called Title Forward. Title Forward will be hiring new staff and expanding operations in the Dallas-Fort Worth area as well. It seems Redfin, along with its partners, are creating an all-in-one home buying and selling ecosystem!
How RedfinNow Works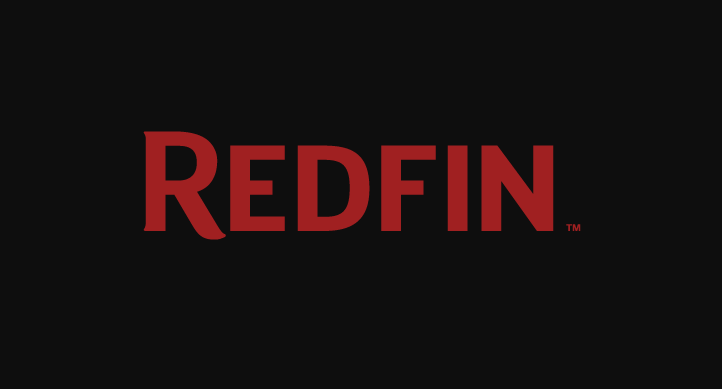 There's more to RedfinNow than buying and selling your home. What does it actually mean to homeowners? What's the catch? Yes, there are fees; however, there are a myriad of fees that also come with the traditional route of buying and selling a home through a real estate agent. Let's see what RedfinNow offers.
Ben writes, "RedfinNow charges a service fee of 7% to buy the home directly from the homeowner. Redfin typically charges sellers a 1% listing fee on a traditional listing." It's important to understand that the 7% service fee is essentially a real estate agent fee and a Redfin listing fee combined. A traditional real estate agent fee is normally anywhere between 4-6%. There are some added benefits to choosing RedfinNow. They are:
No seller concessions
No estimated listing preparation
Quick closing time
No home preparation
Only one home showing
These are important factors that homeowners should consider before deciding which method they'll use to bring their home to the market.
With the traditional route, it's not out of the ordinary for homes to sit on the market for days, weeks, or even months. In addition, it may take up to 30 days to close. RedfinNow is different. You'll get your offer and you can be out within 7-60 days. Imagine contacting RedfinNow and being out of your home within a week or two! That's especially exciting if you receive a great offer from them.
The Selling Process and FAQs
RedfinNow exists in part to make selling your home and seamless process. That's why there are only 4 main steps from contacting them to getting your cash. The steps are:
Request an offer online
RedfinNow assesses your home and makes an offer (within 48 hours)
RedfinNow arranges an inspection
Close the deal and get paid
It couldn't be easier than that. There's only one downside to choosing RedfinNow, they don't negotiate (or at least they say that don't) on their offer. But that doesn't mean you can't try! With a traditional sale, buyers and sellers normally negotiate and make concessions so that a proper deal can be made to make both parties happy.
Let's take a look at a couple of questions and answers that RedfinNow provides.
After you request an offer online, RedfinNow will send an agent out to assess your home. What is that for? According to them, it's to learn firsthand about the condition of your home, taking into consideration any improvement or updates you've done. The visit is brief and normally only takes about 30 minutes. That sure beats having "X amount" of potential home buyers visiting throughout the days and weeks the home in on the market!
RedfinNow makes an offer within 48 hours of assessing your home. How long is this offer valid for? According to them, the offer is valid for 7 days. That should be enough time to decide if you want to take it or not! If you still need more time, however, you can get a new offer from RedfinNow. It may be different—better or worse—than the offer you received before based on current market conditions.
While RedfinNow isn't officially active in the Dallas-Fort Worth area, the company is likely to begin operations within the near future. If you'd like to get a quote from them, they advise you to contact them directly until they go fully live.
Featured photo by Skeeze on Pixabay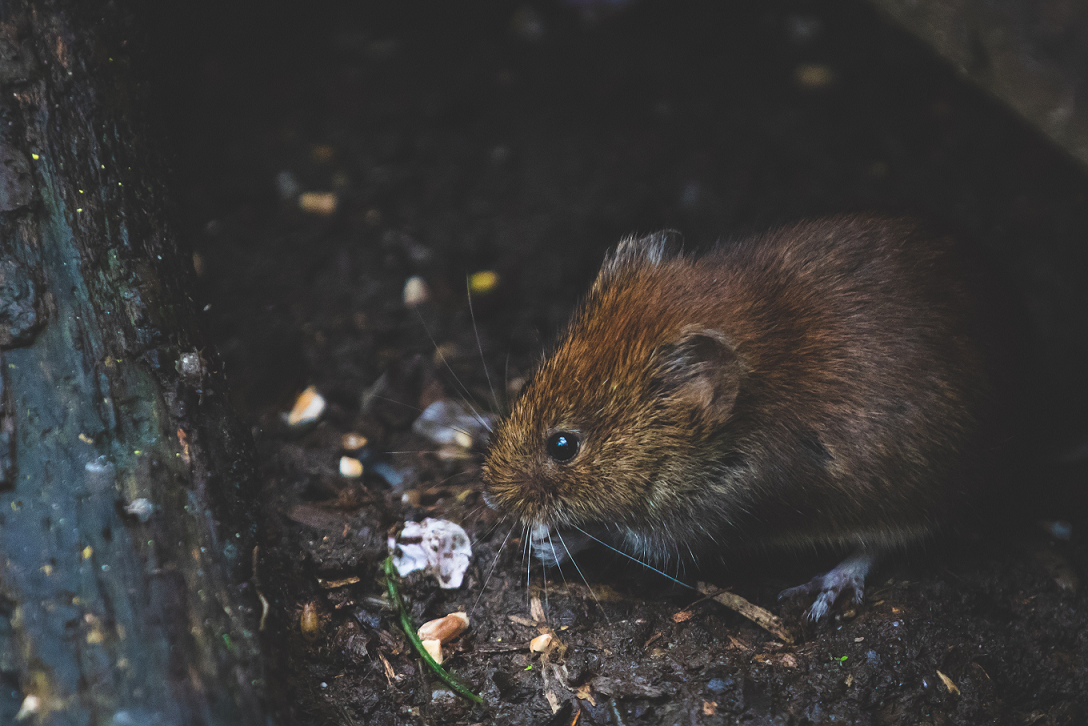 25
Mar
If you're moving to Dallas, here's an apartment complex you might want to avoid: Villas del Lago Apartments. Usually, any establishment with less than three stars on Google Reviews should be avoided. The Villas del Lago Apartments is no different. The complex currently sits at a dismal 2.1 stars as of this writing as there's a good (or bad!) reason for it. The apartments have become overrun by rats. Telemundo 39 (and reported by NBC DFW) visited the apartments for a firsthand account of the story. Let's see what they found!
Rats Here, Rats There, Rats Everywhere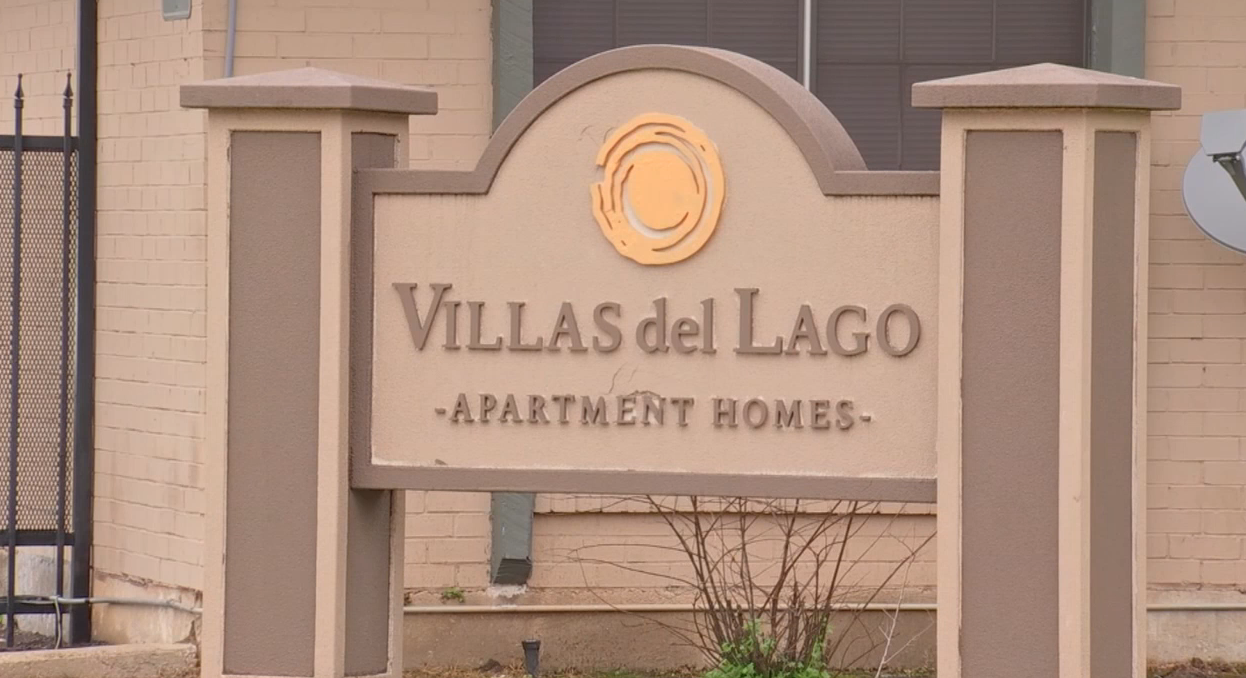 Are you looking for rats? Look no further than the Villas del Lago apartment complex. You'll find them in the bathtub, in the walls, and in the ceilings. This is horrifying but it isn't even the most shocking part of the story. Here it is: Tenants say the management isn't doing anything about it!
Jose Campos and Gilberto Dorrego write, "Barbara Acosta, who lives at the Villas del Lago Apartments, contacted our sister station Telemundo 39 to report this issue. Cell phone videos recorded by Acosta showed rats coming out of her bathroom ceiling and even some that were on mousetraps." When Acosta showed this evidence to Telemundo 39, the reporters decided to pay the apartment complex a visit.
Villas del Lago Apartments Management
The reporters from Telemundo 39 couldn't figure out why this was happening so they reached out to management. They wanted to get to the bottom of the story.
Jose Campos and Gilberto Dorrego continue, "Telemundo 39 reached out to the property manager, who initially told us that they are spraying for pests every Thursday. However, it took several days for us to get a response regarding the specific conditions that Acosta was living in." While management is taking some action, it doesn't seem to be working. This is made apparent every time another rat chews its way out of a ceiling.
Confronting the Apartment Owners
Can more be done to combat the rat infestation? The management of the Villas del Lago apartments aren't the only ones in charge. The buck stops with the actual owners of the complex. So Telemundo 39 moved to confront them. They found that a private company—Overmore LLC—owned Villas del Lago. The reporters knew what they had to do next: They had to get in touch with a manager of Overmore LLC.
Jose Campos and Gilberto Dorrego met in person with Noel Yi. They write, "He stated that on December 2018, they sprayed some of the units that reported the presence of rats. However, two months later, the rats came back to Apartment 303 and from there, they started to see other units become affected." Noel continued saying that Overmore LLC contracted the managing of the complex to DFW Home. That's where the investigation ends, for now.
The City of Dallas Investigates
Jose Campos and Gilberto Dorrego did one more thing before letting this story go: They contacted the City of Dallas to let them know of the horrid living conditions at the apartment complex.
Shortly thereafter, city inspectors visited the property to learn about the rat problem and what's been done to alleviate it. Here's part of the City of Dallas' statement regarding the Villas del Lago apartments: "At this time, our Community Prosecution Team has notified property ownership and property management of the outstanding health and safety violations … Specifically, two inspections were conducted this week related to the reported infestations. City inspectors observed progress towards remediation of the infestation, as well as property management's attempts to accommodate the affected tenant."
The "affect tenant" in this story, recall, is Barbara Acosta. Apartment management moved her to another unit within the complex that doesn't have a rat problem. Unfortunately for Acosta, if she wanted to leave the complex altogether, she would be fined $575 for breaking her lease.
Bad Google Reviews
Acosta isn't the only tenant complaining about the Villas del Lago apartments. Plenty of current and former tenants took to Google Reviews to express their frustrations with the complex. Let's see what they have to say.
Local Guide Oliver Hernandez says rats aren't the only problems within the complex. Drugs and crimes are issues as well. He writes, "Worst place to [live]. My friend [lives] there and he is moving because 3 trucks have been stolen from him. They sell drugs and there's a lot of crime." Oliver gave the Villas del Lago apartments one star.

A tenant going by the alias "Geometry dash Dude" has another type of complaint: no hot water! He writes, "If you like taking cold showers in the winter time, live there, if you like rats live there, I don't recommend. NO HOT WATER…". Geometry dash Dude gave the Villas del Lago apartments one star.

Rats, drugs, crime, and no hot water are terrible things. But wait: there's more! Bad customer service also seems to be a feature of the Villas del Lago, based on a review from Geno Marley. Geno writes, "Horrible customer service. Ladies in the office extremely lazy never fall through with what they're gonna do, have to keep checking behind them like they're children. Asked for corporate number, got told property manager would have to contact corporate in order for her to give me the number." Geno gave the Villas del Lago apartments (you guessed it) one star.

After reading these, you might wonder how they have an average score of 2.1 on Google Reviews. We wonder that as well!  While most of the reviews are one-star, there are a few five-star reviews as well. We won't cover those because taking everything into consideration, this doesn't seem like a five-star apartment complex. Feel free to read the rest of their Google Reviews here.
There are actual five-star apartments in Dallas. And there are plenty of them! Next, read our post "Most New Apartment Buildings in the USA Are Considered High-End" to learn that almost all of new apartment complexes in Dallas are high-end and luxurious!
Featured photo by DSD on Pexels
Villas del Lago sign is a screenshot of NCBDFW video report by RPS Relocation
Google Reviews photos are screenshots by RPS Relocation