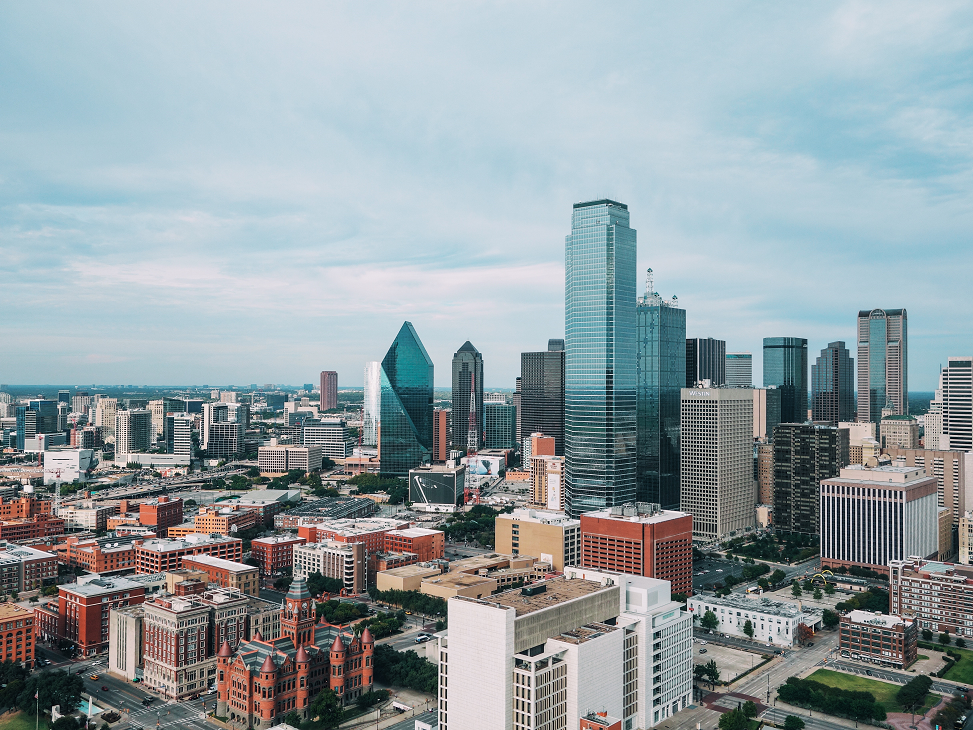 06
May
Everyone—and their family—wants to live in a nice area. When it comes to major cities, there are good areas and bad areas. Sometimes there are really good areas and other times there are really bad areas. Dallas, being a major city, has all types of neighborhoods—good or bad. Niche did the heavy lifting and detailed the absolutely best neighborhoods to live in around the Dallas-Fort Worth area.
When it comes to the best, there are a few specific factors they take into consideration. These are:
Public Schools
Housing
Good for Families
Crime & Safety
Nightlife
Diversity
In this article, we're going to examine these six ranking factors as we learn about various neighborhoods surrounding the Dallas area. Together, these factors give an aggregate score, or letter rating, to the neighborhood being graded.
As mentioned before, Niche did the grading for us. The "grade" is essentially an A-through-F score akin to one a student would get in class. Since we're reviewing only the best neighborhoods, there will be no "F" scores in any of the six ranking factors; instead, we'll learn about what makes these neighborhoods the best of the best in the Dallas area. And, if you're considering a move to the Dallas-Fort Worth area, you can use this list to help you choose which neighborhood you'd like to live in, based on the factor that's most important to you. Let's get started!
The Top 30 Neighborhoods Around Dallas
This list is quite comprehensive; after all, there are 30 neighborhoods on this list. Here's why this is important, however: If you're going to make a major move to a new city, especially a large city, you'll want to do plenty of due diligence first before choosing which area to live in. That's where we and Niche come in!
It's worth noting every neighborhood listed below has an average rating of "A+". Any of these neighborhoods are great to live in! But, how much can you afford? To help you navigate and zero-in on which neighborhood will be best for you, you might as well start with the price you're willing to pay. That's why median home value is listed next to each neighborhood. Keep in mind, however, that even though this is the median home value, there are numerous homes to be found that are either more or less expensive. Here's the full list of the 30 best neighborhoods to live in around Dallas-Fort Worth:
Timberbrook – Median Home Value: $291,230
Preston Highlands – Median Home Value: $181,854
Canyon Creek South – Median Home Value: $346,091
Clear Spring Place – Median Home Value: $240,600
Canyon Creek North – Median Home Value: $291,804
Heights Park – Median Home Value: $208,979
Moss Farm – Forest Meadow – Median Home Value: $284,341
Prestonwood – Median Home Value: $334,665
Greenwood Hills – Median Home Value: $197,221
Owens Park – Median Home Value: $236,100
Arapaho – Median Home Value: $219,211
Sherrill Park North/Foxboro Addition – Median Home Value: $286,700
Fairways of Sherrill Park – Median Home Value: $286,700
Lakeview Heights – Median Home Value: $497,587
Campbell Green – Median Home Value: $351,861
Highlands of McKamy – Median Home Value: $167,293
Liberty Park – Median Home Value: $233,368
Park Forest – Median Home Value: $217,539
Lakewood – Median Home Value: $524,348
Oaktree – Median Home Value: $209,797
Spring Park – Median Home Value: $270,431
Caruth Terrance – Median Home Value: $246,890
Greenland Hills – Median Home Value: $401,259
Wilshire Heights – Median Home Value: $461,232
Yale – Median Home Value: $167,655
White Rock Valley – Median Home Value: $369,756
University Estates North – Median Home Value: $267,780
Highland Terrance – Median Home Value: $114,610
Caruth Hills – Median Home Value: $1,193,614
Dallas North Estates – Median Home Value: $157,512
Featured photo by Huihui Zhang on Pixabay
Comments
comments