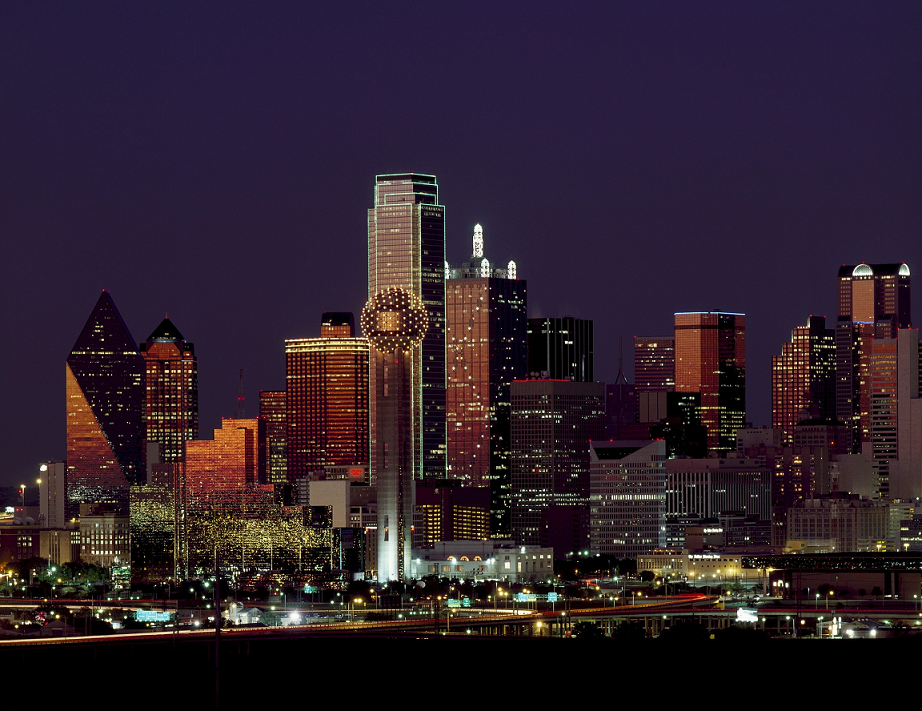 17
Jun
The look and feel of a city is important. A city that looks visually appealing will help attract new residents. On the other hand, a city that looks worn down or otherwise unappealing will repel possible new residents. The skyline is a distinct feature of a city. It's what the city looks like from a distance. USA Today asked their readers to vote on the best skyline. Guess who won? Dallas did!
In this post, we're going to describe the runners up and why Dallas was chosen as having the best skyline in the world. Let's get started!
Dallas is Number One
USA Today writes, "The highly recognizable cityscape – regularly featured in the 1980s hit series 'Dallas' and other more recent reality shows – took a strong majority of votes, despite stiff competition from #2 finisher Chicago. In recent years, Dallas has added colorful interactive lighting to its skyline, giving it 8 extra hours per day to impress travelers."
Imagine flying on an airplane just after dark. Once you approach a city, the lights are interactive, unique, and eye-catching. You might ask "what city is this?". The answer is Dallas. This is a question that's asked by numerous travelers. As a matter of fact, DFW is one of the busiest airports in the country.
The Top 10 and the Others
We already know that Dallas has the top spot and Chicago is in the number two spot. Chicago is another very recognizable city. Navy Pier, the John Hancock tower, and the Willis Tower (although some residents still swear by calling it the Sears Tower) are landmarks of the city. How about the other eight cities. Here's the full top ten list:
Dallas
Chicago
Rio de Janeiro
Toronto
New York
Washington, D.C.
St. Louis
Hong Kong
San Francisco
Seattle
It's interesting to note that most of the cities on the list are located within the United States. Only three—Rio de Janeiro, Toronto, Hong Kong—are located outside of the United States.
There were additional cities that didn't make the top ten list; however, they were close. It's also interesting to note that just about all of them (except for Las Vegas) are located outside of the United States. The additional cities, in no particular order, are:
Abu Dhabi
Dubai
Kuala Lumpur
Las Vegas
London
Paris
Shanghai
Sydney
Toronto
Vancouver
Featured photo by Skeeze on Pixabay
Comments
comments