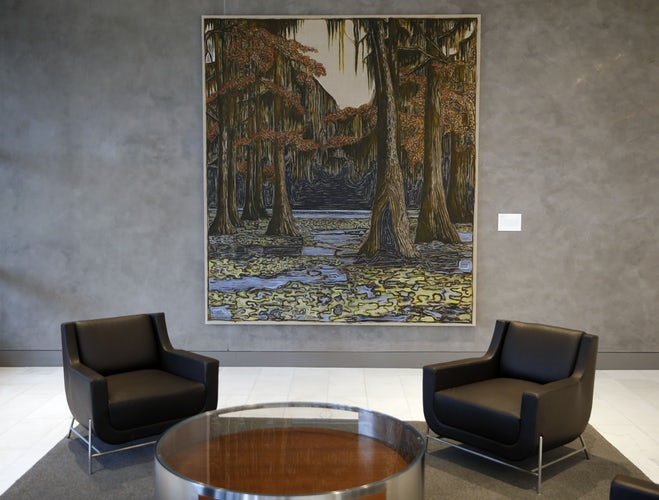 04
Feb
Construction is booming in Dallas and residential areas are being developed. New high-rise complexes are finding expensive artwork placed throughout. Why? The answer lies with the type of tenants the complex wants to attract. Dallas News covers the story and some additional details on the artwork.
Commissioning Art of Dallas
Builders of new residential buildings don't want off-the-shelf art; instead, they are actually commissioning quality artwork to display. This is because the art is meant to elevate the atmosphere of these buildings. Some of these new Dallas high-rises will have the highest rents in the city. Every part of the building—including the artwork—should reflect the high-class aura the developers strive to present to people.
Steve Brown of Dallas News writes, "The first thing visitors see when they drive into the new Park District project in Uptown Dallas is a monumental silver sculpture. By Dallas artists Brad Oldham and Christy Coltrin, the polished steel artwork called Twist was commissioned for the office and apartment high-rise project."
Then, when people go inside the Park District, they are treated to a massive piece of artwork that was created by Ólafur Elíasson, an Icelandic-Danish artist. In addition, there's a large painting by Jennifer Losch Bartlett, an American artist.
Steve Brown continues, "And, Crow Co. commissioned two large lobby paintings — Cypress Trees and Cypress Swamp — by British artist Billy Childish. They are an explosion of color and shape in the white marble lobby of the office tower."
Scott Krikorian is a senior managing director for Park District developer Trammell Crow Co. He's one of the people responsible for fostering this new approach to displaying artwork. Scott was instrumental in getting Billy Childish to create the paintings. "We believe Billy is a bright star in this. We want it to where if somebody walks in the building, they see the quality of the work", said Krikorian.
Craig Hall Leads the Way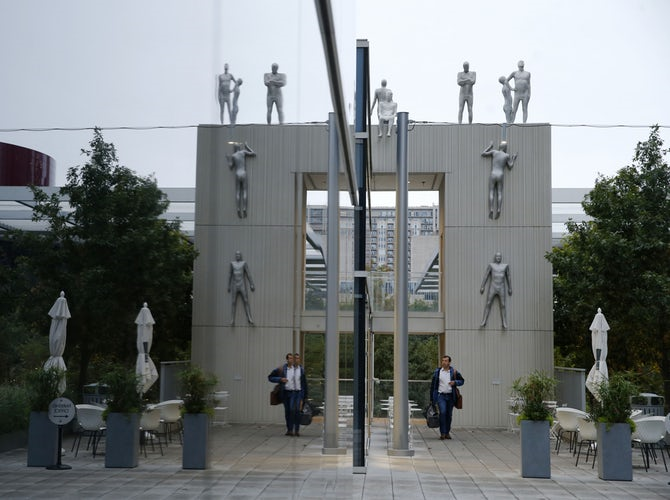 Original artwork isn't necessarily new to developments. Case in point: developer Craig Hall started including this original artwork in Dallas building in the 1990s. At the time, he thought people might like it. He was right!
Steve Brown writes, "Hall is already working on plans to expand the art offerings at a new high-rise condominium tower and luxury hotel next door, where construction is underway." It seems Hall hasn't stopped including original artwork since he started doing it decades ago.
Hall noted that up-and-coming Mexican artist Pedro Reyes has been chosen to create a major sculpture for the area. The sculpture will be located in an urban garden between a hotel and residential area. This will give the sculpture maximum exposure.
British artist Clare Woods has also been commissioned by Hall. Clare will create a floral painting which will be displayed in the ballroom of a Dallas-area hotel.
Scott Krikorian and Craig Hall are among the many developers who are spearheading the campaign to include beautiful, original artwork in the Dallas area. These paintings and sculptures will continue to attract people which will further encourage the growth of the Dallas-Fort Worth area.
Featured photo "Cypress Trees" (2018, by Billy Childish) is a screenshot by RPS Relocation
Paths (by Steinunn Thorarinsdottir) photo is a screenshot by RPS Relocation
Comments
comments