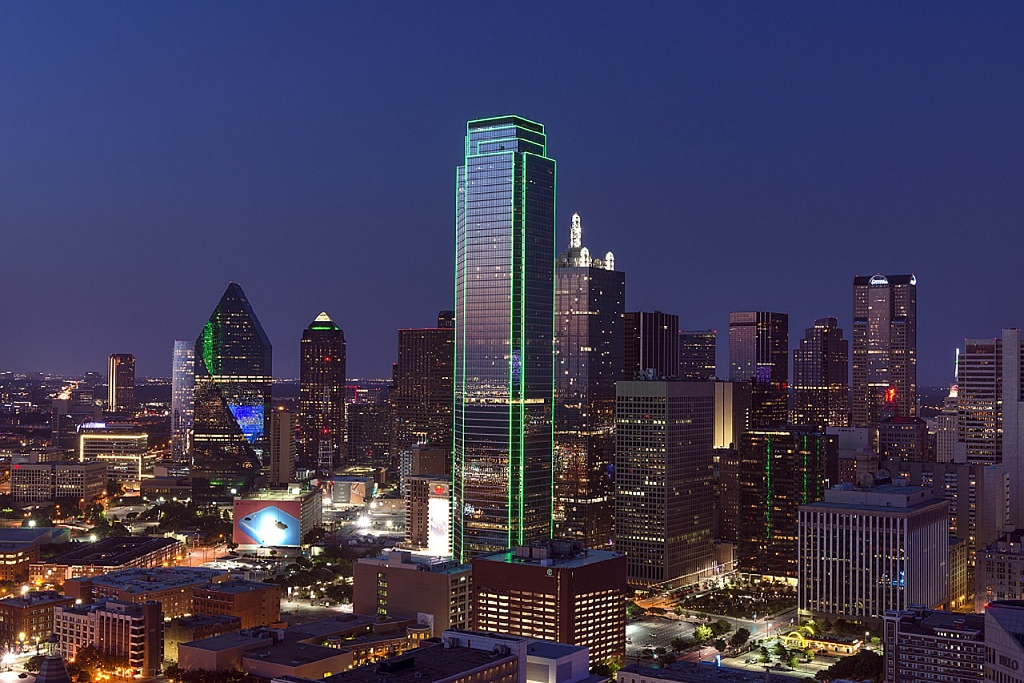 18
Feb
The crime rates in Dallas are decreasing. And that's something to be celebrated! Numbers and statistics alone can be quite bland; however, plugging the numbers into various types of visualizations brings the numbers to another level. That's exactly what Robert Mundinger has done. Robert—a resident of Dallas—shared numerous data visualization photos in a Medium article.
Dallas Crime is Decreasing
The numbers don't lie: Crime is going down in the city. As a matter of fact, "the murder rate in Dallas has plummeted more than any other major city over the past 30 years", writes Robert. These numbers are shown in the chart below.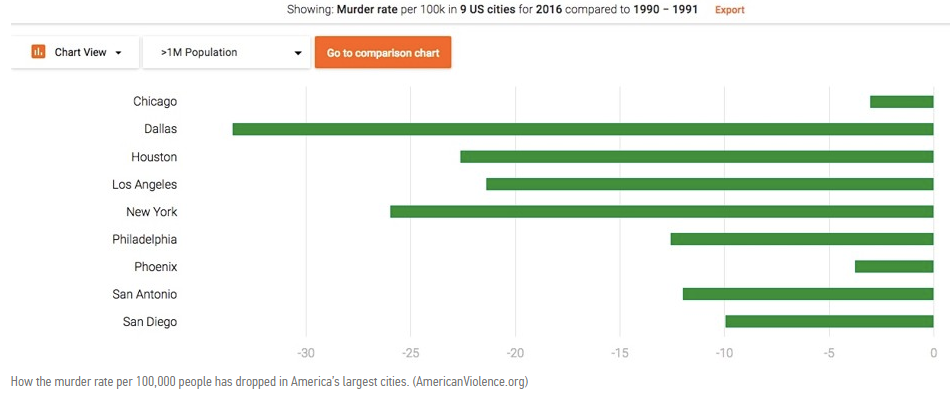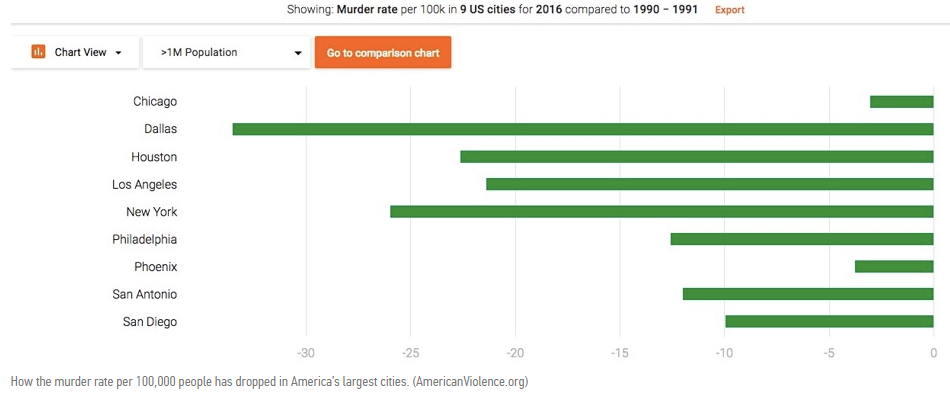 As you can see, the murder rate is decreasing the most in Dallas, followed closely by New York City and then Houston.
Let's take a look at the overall crime rate in Dallas. The next visualization shows the crime rates in major cities per 100,000 people. Robert writes, "Dallas is quite safe despite its large size. We have the 4th largest population on this list, but are 38th on the list in total crimes committed." Check out the photo below (Dallas is at the bottom).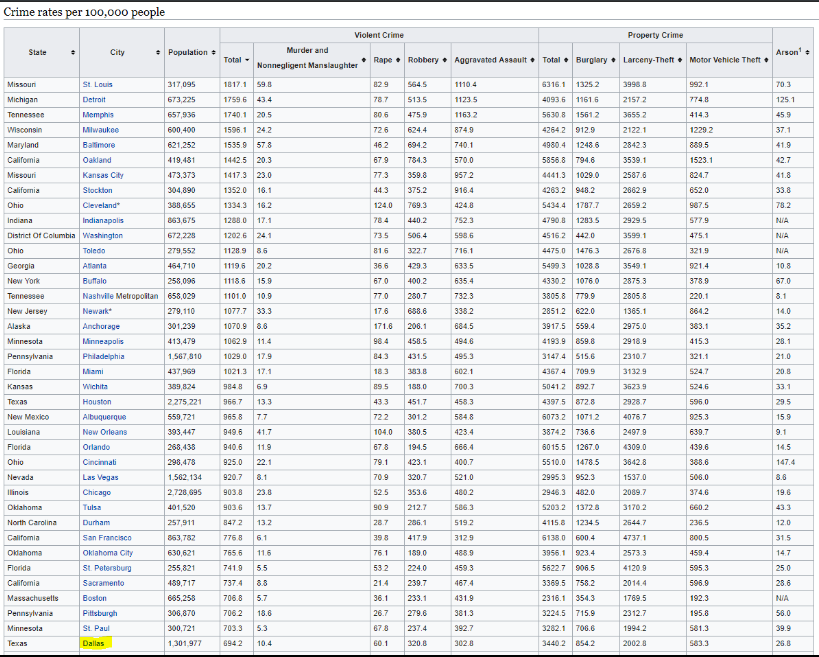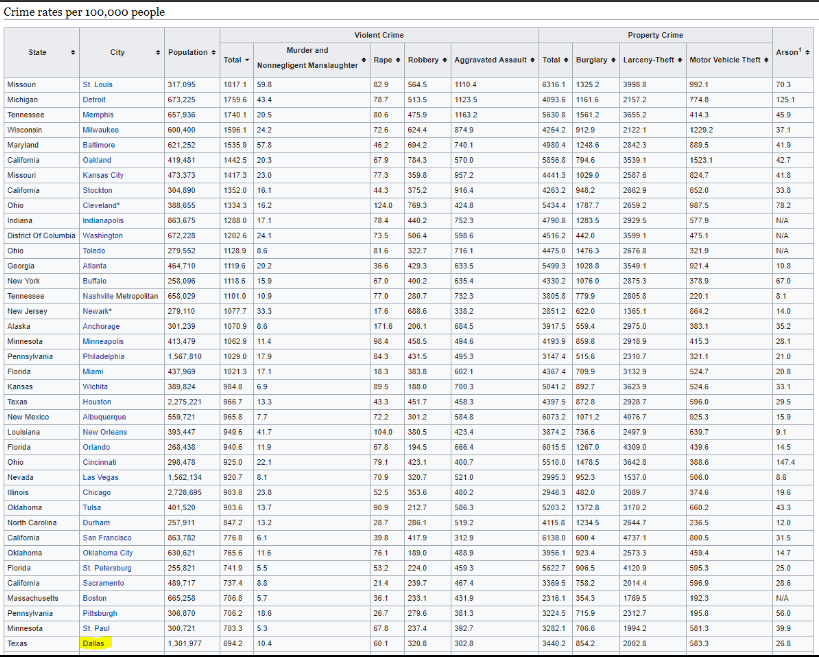 The general crime rate in Dallas is far below many other major cities. Even some lesser known major cities—St. Petersburg, Stockton, Durham—have higher crime rates than Dallas.
TheMap, by Robert Mundinger
The name Robert Mundinger may sound familiar to you. He's the same person who created TheMap: a data visualization tool that displayed critical data for a specific, geographic area. We published an article about TheMap last November. Make sure you check it out!
Dallas continues to become a better and better place to live. And the low crime rate is only one of many features the city offers. If you're interested in moving to Dallas, visit our Moving Quote for Dallas page to see how much it will cost.
Featured photo by skeeze on Pixabay
Dallas crime statistic photos are screenshots by RPS Relocation
Comments
comments