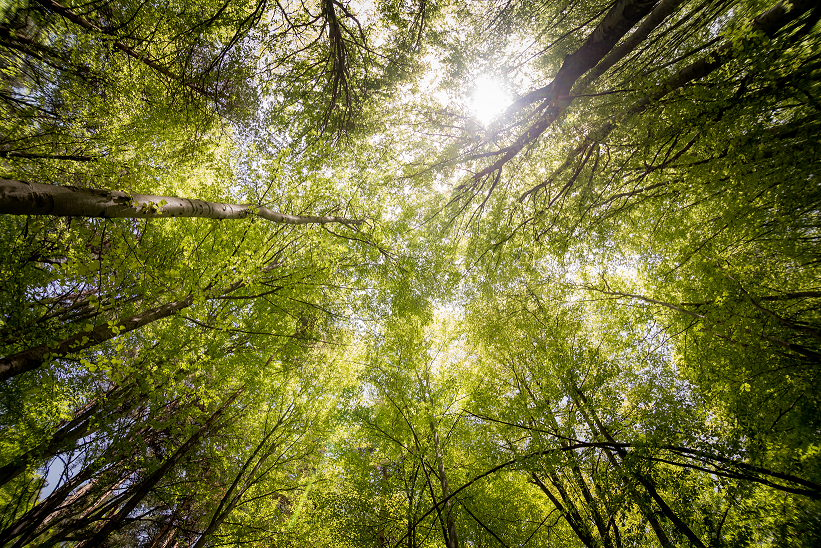 24
Aug
Parts of Dallas are getting hotter over time and it's largely due to human actions. I'm not talking about climate change or other atmospheric alterations. Instead, trees are being cut down as a result of continuous urban development.
There are a host of problems that develop as a result of removing a large number of trees. One is that healthy oxygen levels would decrease since trees emit the compound. Trees also absorb unhealthy compounds such as carbon dioxide which is commonplace in urban areas. Still, another issue with removing trees is the lack of shade, especially in areas around Dallas.
Citilab detailed how Dallas-area residents have gotten tired of the growing "heat islands" and have begun fighting back.
The Planter Organizations
The residents have banded together under the banner of three different organizations: Texas Trees Foundation, The Nature Conservancy, and Trust for Public Land. Each of these groups plays a part in restoring trees in various neighborhoods. And there's one neighborhood in particular that needs an added level of attention: Oak Cliff.
Oak Cliff, as seen in the map below, is a high-risk neighborhood for heat-related problems. Asthma, diabetes, cardiovascular disease—these are common health consequences of living in a poor environment.
"The goal is to eventually plant 1,000 trees; so far, some 500 saplings are in the ground as part of a project called Cool and Connected Oak Cliff. Planting trees is a common low-tech solution to battle the heat island, but high temperatures are just one target of this ambitious project."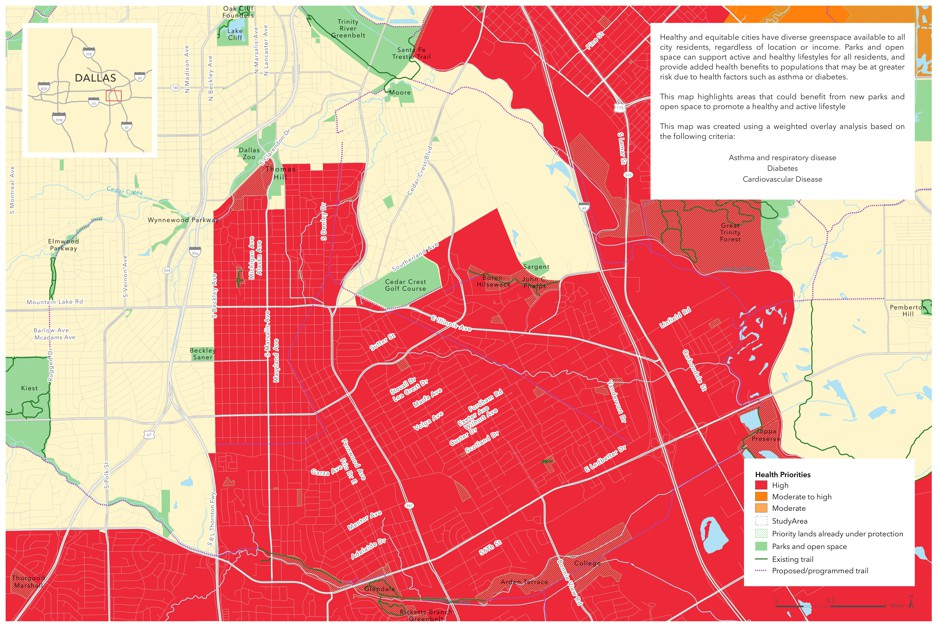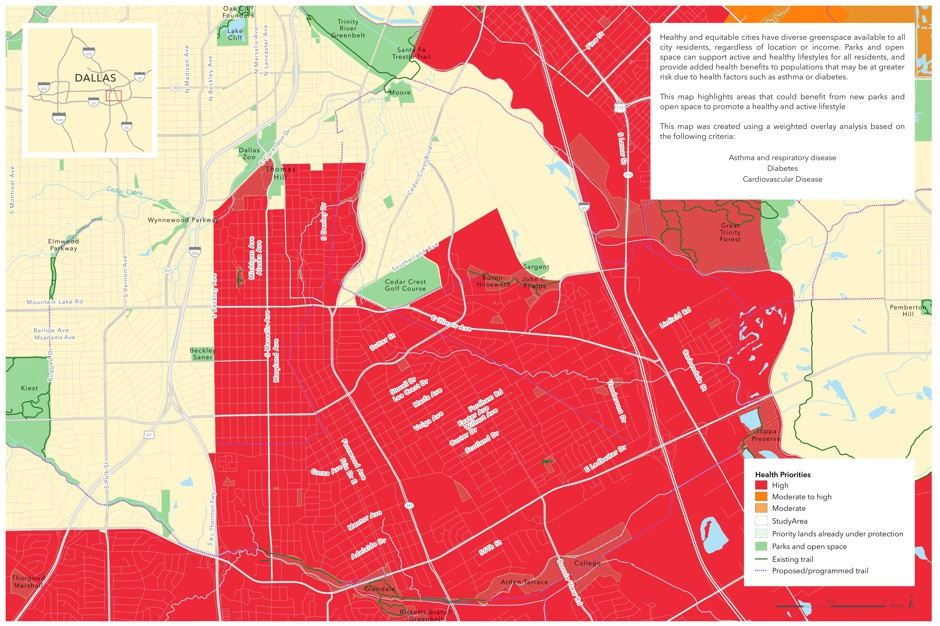 Planning the Habitat
The Texas Trees Foundation originally used aerial imagery to map where the trees were around Dallas. They studied different neighborhoods and found temperature differences in areas with trees versus those without. This was noted in their "report on urban heat management in the city, which suggested that trees could help curb temperatures by as much as 15 degrees on hot days".
The Trust for Public Land did their part with the data as well. They ran it through a "visual mapping program, overlaying the numbers with additional data on the socioeconomic and health status of Dallas's neighborhoods."
Side Benefits of More Trees
Cleaner oxygen is only one benefit of living around many trees. Others include shade for playgrounds and places with high foot traffic. Trees foster an increase in the safety of pedestrians who walk near roads. Robert Kent at the Trust for Public Land says "not only provides a physical barrier of separation, but the tree will also be a signal to drivers to slow down".
Future Goals
Cool and Connected Oak Cliff has already surpassed half of their goal; however, planting 1,000 trees is only a drop in the ocean. "The Texas Trees Foundation's report suggests that the city will need to increase its tree canopy by about 5 percent to make a dent in curbing the heat island effect. That can mean roughly 300,000 trees." That being said, the positive results from the new, growing trees may prompt more calls to grow even more trees.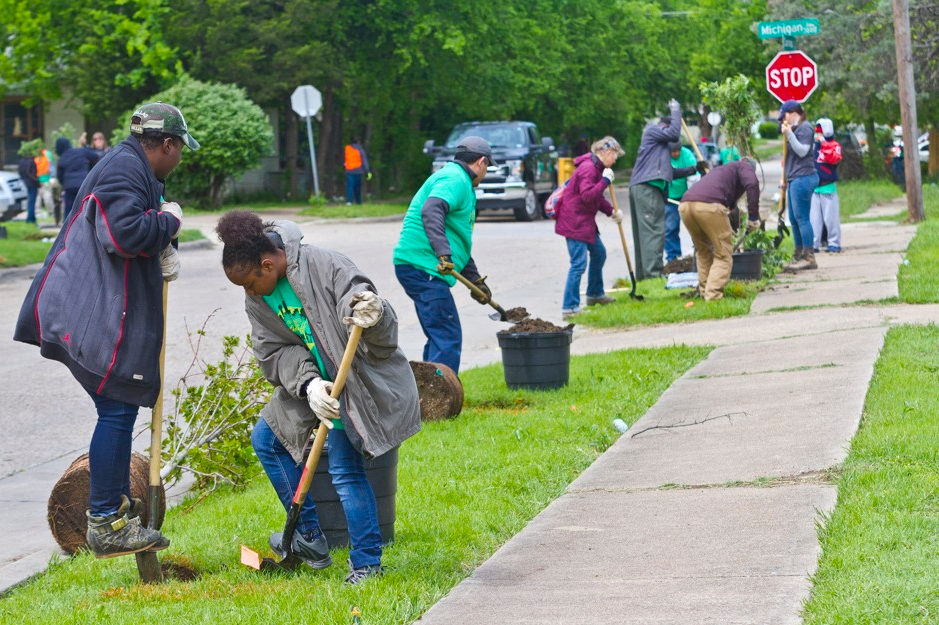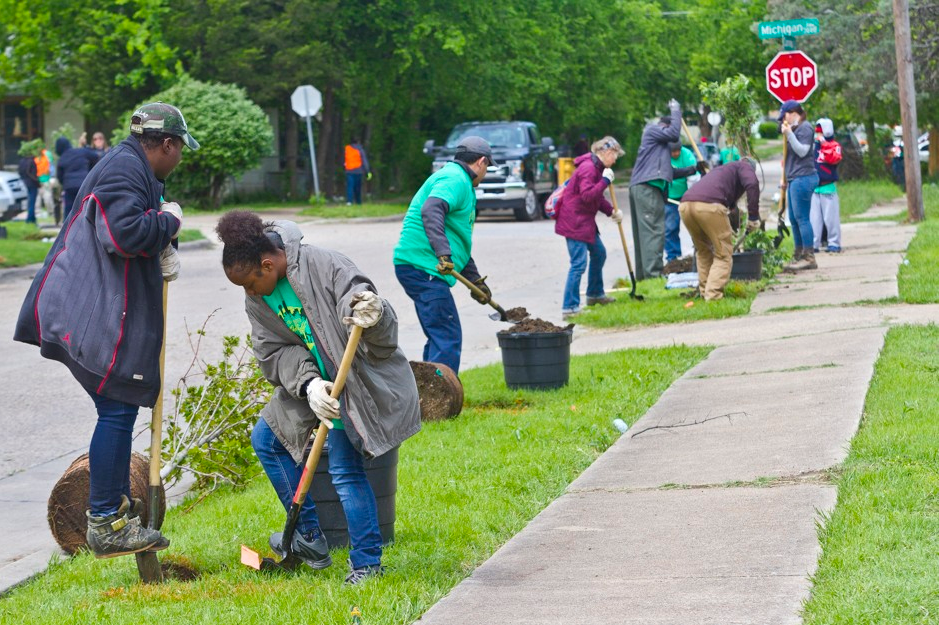 Featured photo by Anton Atanasov on Pexels
Oak Cliff map and tree planters photo are screenshots by RPS Relocation
Comments
comments