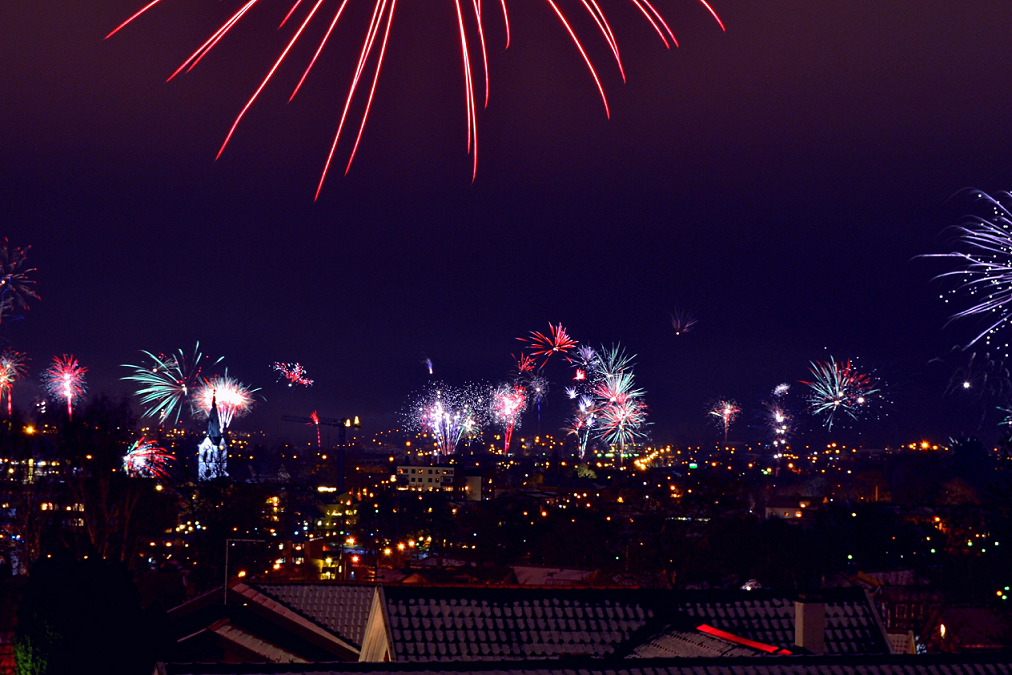 31
Dec
Get ready for 2019! In celebration of the new year, we decided to write about the best cities for New Year's Eve celebrations. WalletHub compiled multiple data points in numeous cities to determine which ones made the cut.
Methodology of Choosing Cities
Adam McCann of WalletHub writes they used "three key dimensions: 1) Entertainment & Food, 2) Costs and 3) Safety & Accessibility. We evaluated those dimensions using 28 relevant metrics. Each metric was graded on a 100-point scale, with a score of 100 representing the most favorable conditions for New Year's Eve partiers."
Among the 28 metrics, some are:
New Year's Eve Events per Capita
Duration of 2018 Fireworks Show
Availability of Affordable Fine Dining
Average Alcoholic Beverage Price
Traffic Congestion
Neighborhood Security
The 100 Best Cities
Using the 28 metrics, WalletHub was able to rank the top 100 cities. Let's talk about the top five in order. They are: New York, Los Angeles, Atlanta, San Diego, and Las Vegas.
New York has the world-famous Times Square celebrations; however, the celebrations of the other top cities are lesser known. Near Los Angeles, the EVE party at Universal Studios Hollywood is popular. In Atlanta, the popular Peach Drop emulates the ball drop in Times Square. Big Night San Diego is a popular New Year's Eve party event. And in Las Vegas, 40,000 people watch multiple simultaneous fireworks shows from the downtown area.
Numerous cities in Texas, and Seattle, also ranked highly on the list. In Texas, some of the best cities are: San Antonio (#16), Dallas (#17), Houston (#22), Austin (#27), El Paso (#35), and Fort Worth (#46). Seattle clocks in fairly high at #15.
See the full list of the best U.S. cities for New Year's Eve celebrations below. Have you attended a New Year's Eve celebration in one of the cities below? We'd love to hear about your experience.
New York, NY
Los Angeles, CA
Atlanta, GA
San Diego, CA
Las Vegas, NV
Denver, CO
Orlando, FL
Chicago, IL
Washington, DC
San Francisco, CA
Miami, FL
New Orleans, LA
Philadelphia, PA
Birmingham, AL
Seattle, WA
San Antonio, TX
Dallas, TX
Louisville, KY
Nashville, TN
Virginia Beach, VA
Tampa, FL
Houston, TX
Portland, OR
Indianapolis, IN
Pittsburgh, PA
Buffalo, NY
Austin, TX
Cincinnati, OH
Tucson, AZ
Minneapolis, MN
Scottsdale, AZ
Sacramento, CA
Baltimore, MD
Raleigh, NC
El Paso, TX
Anaheim, CA
Boston, MA
Honolulu, HI
Milwaukee, WI
Charlotte, NC
St. Louis, MO
Omaha, NE
Madison, WI
Irvine, CA
Long Beach, CA
Fort Worth, TX
Phoenix, AZ
Greensboro, NC
Detroit, MI
Oklahoma City, OK
Henderson, NV
Reno, NV
Columbus, OH
Colorado Springs, CO
St. Paul, MN
Boise, ID
Durham, NC
Chandler, AZ
Lexington-Fayette, KY
Wichita, KS
Santa Ana, CA
Jacksonville, FL
Gilbert, AZ
Baton Rouge, LA
Fresno, CA
Tulsa, OK
Memphis, TN
Cleveland, OH
Riverside, CA
Kansas City, MO
Lubbock, TX
Hialeah, FL
Corpus Christi, TX
Mesa, AZ
St. Petersburg, FL
Oakland, CA
Plano, TX
Laredo, TX
Arlington, TX
Albuquerque, NM
Lincoln, NE
Fort Wayne, IN
San Jose, CA
Chesapeake, VA
Norfolk, VA
Bakersfield, CA
Toledo, OH
Jersey City, NJ
Winston-Salem, NC
Aurora, CO
Glendale, AZ
Chula Vista, CA
Irving, TX
Stockton, CA
Newark, NJ
San Bernardino, CA
North Las Vegas, NV
Anchorage, AK
Fremont, CA
Garland, TX
Featured photo by Jonathan Petersson on Pexels
Comments
comments