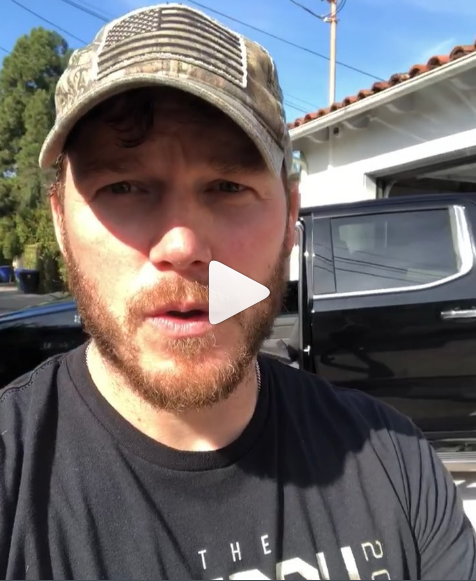 12
Jan
Parks and Recreation, Guardians of the Galaxy, Jurassic World—Chris Pratt starred in these films and shows. He went from being homeless to becoming a Hollywood A-Lister. Now, he's moving. And it seems he's doing much of the moving himself. He shares a post from his Instagram.
He writes, "I love moving!! Picking up heavy things and moving them into the back of a truck was my major in college! (Full disclosure Chris Pratt did not go to a moving college but he did went to community college for a hot second). Point being… Need a dryer moved? Call Chris. Almost nobody in LA even has a truck so every time they have something to move they call me. Hey Chris, you still got that truck? "Oh hell yeah!!! Now I have a brand new truck thanks to Chevrolet !" DM me with your location and what you need moved and I will be over very soon in my new Silverado. #sponsored #ad."
Chris Pratt Knows How to Move
His first big move was at age 19. Chris moved to Maui, Hawaii, for an interesting reason at that age: He wanted to retire. When he was 19, Chris wasn't famous yet; as a matter of fact, he didn't even have any money. When Chris says he moved there to retire he really meant he went there to become a beach bum. And that's exactly what he did.
He got drunk, smoked weed, and lived out of a van, or in a tent on the beach. To cover his expenses, Chris worked in a nearby restaurant where he met an actress (Rae Dawn Chong). She got him a small role, people loved him, and the rest is history.
In his Instagram post, Chris mentions the truck he had in college. Speaking of college, he actually went to community college for only a few months before moving to Hawaii.
I know very well how popular people with trucks are in college. Students move in, out and transfer to different dorm rooms during their best years. Having a friend with a truck makes life easier! And Chris alludes to the fact that he was a go-to for moving during his short stint in college.
Seeing Chris load his own and boxes and trash bags suggests he's still the humble guy he was in his past. He's a Hollywood star now; but at the end of the day, he's just like everyone else.
Have you ever had friends or family help you with a move? Did they have their own truck? Or, was a moving company like U-Haul the best option?
Featured photo is a screenshot of Chris Pratt's Instagram by RPS Relocation
Comments
comments