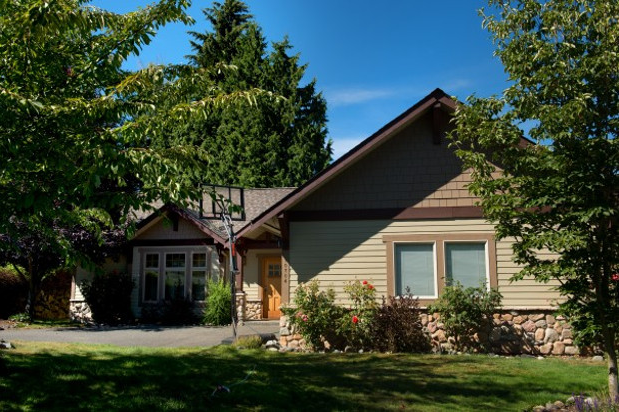 04
Mar
The original Amazon headquarters is for sale! By that, I mean the house that Jeff Bezos rented while he launched Amazon. TheRealDeal—a real estate news website—shares the details of this story.
Amazon's HQ House
Jeff Bezos started Amazon in the comfort of his own home, just outside of Seattle. It's much smaller than Amazon's current headquarters, clocking in at only 1,500 square feet. Bezos began renting the home in 1994. The house is currently on the market for a whopping $1.5 million.
Alex Nitkin of TheRealDeal writes, "The last time the house went on the market in 2009, it sold for $620,000, or $720,000 in today's dollars, according to the Seattle Times." This house is a fantastic investment then! In only 10 years, the value of this house increased by over 100%.
$1.5 million for a 1,500 square foot house sounds ridiculous to most of us. However, the average home price in the area is even more expensive! Alex continues, "Its current $1.5 million asking price is still well below the $2 million median home price in the area, as a surge of Amazon workers has helped boost Seattle-area property values."
The surge of Amazon employees to Seattle has raised property values there. Amazon recently announced that their HQ2—their second headquarters—would be split between New York and Virginia. Since then, plans for their New York HQ2 have been scrapped due to political reasons. Will property values go up in Virginia due to a surge in new Amazon employees? If what happened around Seattle is any indication, the answer is yes.
So, where does Jeff Bezos live now? He does have a home in the Washington, DC area. Alex continues with details on a couple of additional homes. He writes, "Bezos, the world's wealthiest man with $132 billion to his name, now owns a waterfront estate in nearby Medina valued at $76 million. In 2017, he dropped $13 million on a four-bedroom home adjoining his 12,000-square-foot Spanish-style mansion in Beverly Hills."
Featured photo and Amazon house is a screenshot of ZDNet by RPS Relocation
Comments
comments