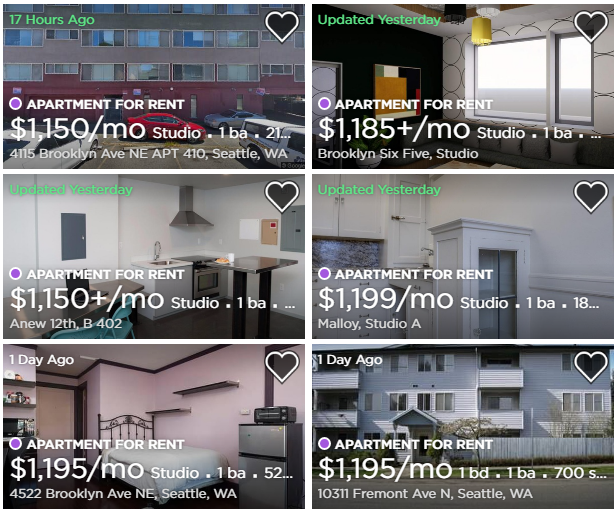 25
Feb
$1,200 seems like a lot of money. Have you ever held 12 $100 bills in your hand? I haven't. Yet, we regularly spend that much, or more, in the form of rent each money. $1,200 may go far or not-so-far depending on what city you're looking to live in. For this article, we're going to explore how far $1,200 will go in Seattle.
1222 NE 65th St, Seattle, WA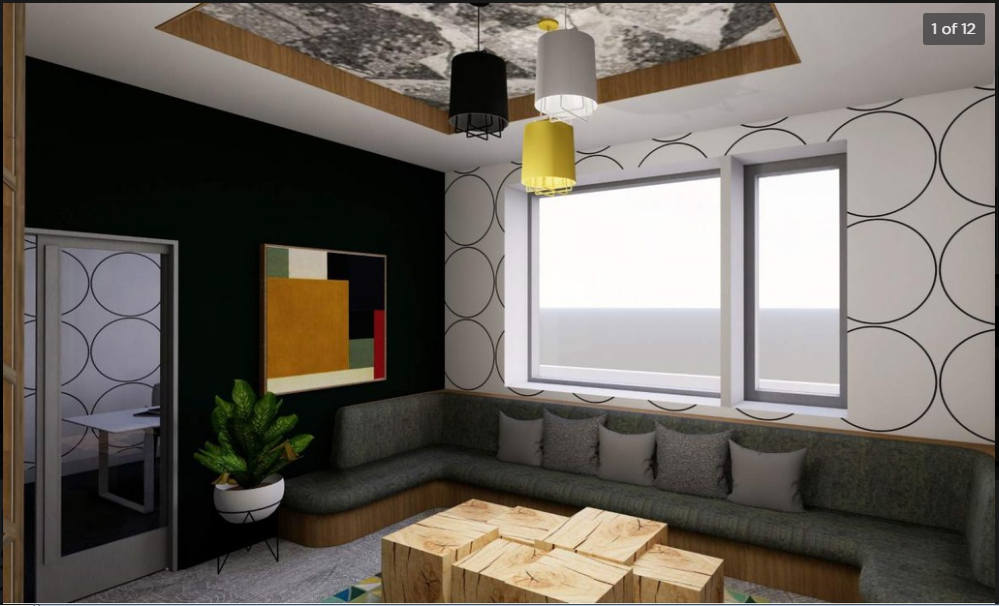 How beautiful! This apartment is in the heart of the Roosevelt neighborhood within Seattle. It's a walking distance from the local Whole Foods, bars, and restaurants. There's only one catch: This is a studio apartment and it's only 228 square feet. However, that might not be a big deal to many people, especially those who will be renting their first apartment.
Here are some features of this apartment:
Balcony
Flexible leasing options
Laundry in unit
Online rent payment
Pet park
Disability access
High-speed internet available
Club house
12508 Lake City Way NE, Seattle, WA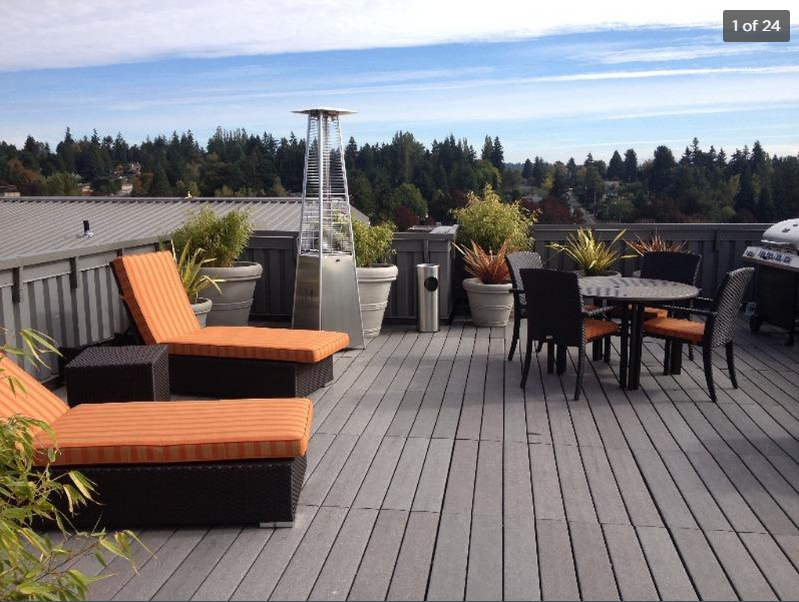 If you enjoy spending time outdoors on a rooftop, look no further than this apartment complex. City North Seattle features a shared rooftop experience that is accessible all year round. As you can see, there's a large infrared heater for when it's cold outside. And, there's also a nice grill for when the weather is better. However, if you want to grill in the winter too, nothing will stop you!
The apartments in City North Seattle start at 467 square feet. That's double in size from the apartments at 1222 NE 65th Street. The apartment units feature "lofty" 9-foot ceilings which give the rooms a larger feel. Some other features of living in City North Seattle are:
Cats are allowed
Laundry is in unit
Includes a fitness center
Landscaped courtyards
Multi-level garage parking
Flexible leasing options
Bicycle storage
Computer nook area
6717 Roosevelt Way NE, Seattle, WA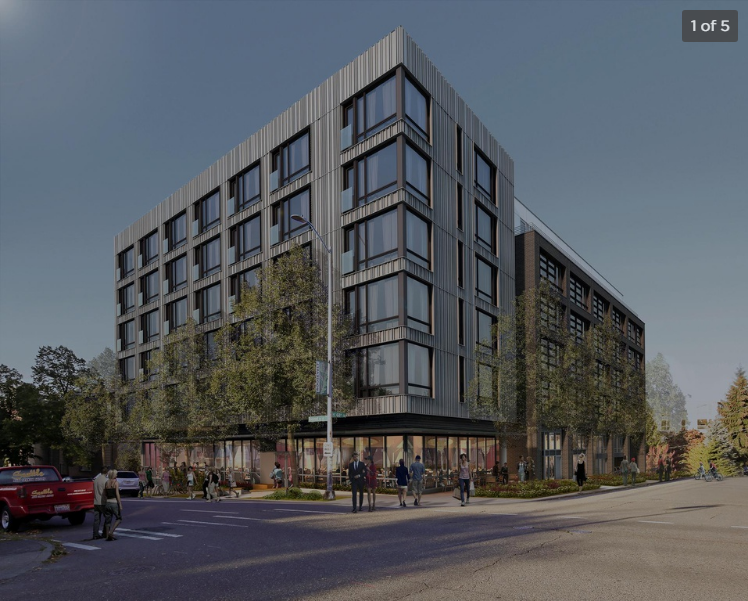 Meet Seattle's newest apartment complex. This complex—a seven-story, mixed-use building with over 100 units—will be available to the public in 2021. And a unit can be yours for under $1,200/month! The units here start at 494 square feet, which isn't bad for a new complex loaded with amenities.
There's something special about this complex: It will feature what's being called "The Nook". This area will include a modern-looking fireplace, a library, and comfortable seating throughout. It will be visible from the street which will attract local passerby's. Here's a concept of what The Nook will look like: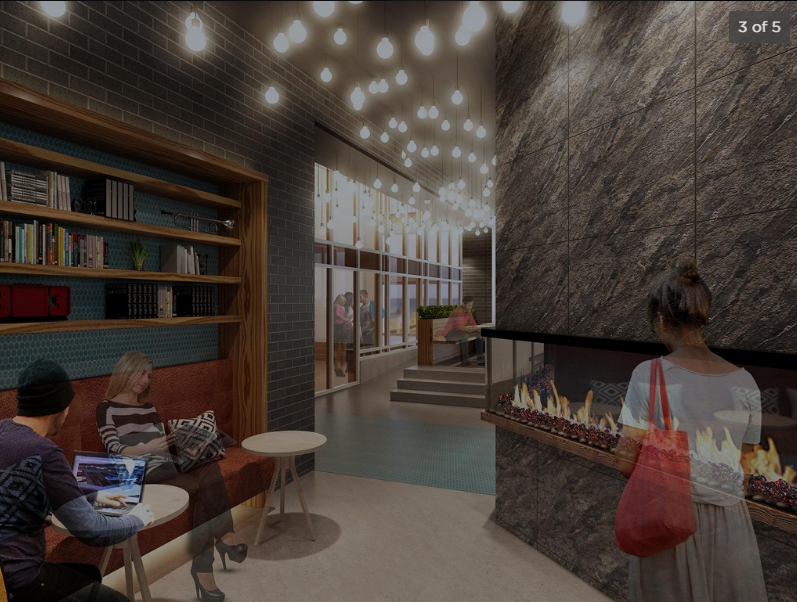 The Nook will be located at the center of the apartment complex, allowing for maximum access for all guests. There's another benefit to living in this complex: It will be walking distance from a soon-to-be light rail station! Some other features of this complex include:
Pets allowed (including large dogs)
Attached garage parking
Gated entry and controlled access
Deck and patio
Disability access
Bicycle storage
Flexible leasing options
High-speed internet access
Business center
Living in Seattle
What do you think of these apartments? They are a good idea of what's available to you if you wanted to live or relocate to this city. For $1,200, the square footage isn't huge; however, a major benefit is being walking distance to so many hubs of restaurants, shopping, and transportation.
Speaking of money, how much will it cost you to relocate to Seattle? Use our free Moving Quote service to find out! You'd be surprised to find out that it's possible to save up to 70%. Try it now!
Apartment photos are screenshots of Zillow by RPS Relocation
Featured photo is a screenshot of available Seattle apartments as displayed on Zillow
Comments
comments